Cleveland, Ohio -
Cleveland, Ohio-based Electronic Merchant Systems (EMS), a leading provider of merchant services, is excited to introduce its comprehensive payment processing solutions tailored specifically for outdoor sports stores.
Recognizing the importance of seamless and efficient payment transactions in enhancing customer experiences, EMS offers advanced point of sale (POS) systems and mobile payment processing solutions designed to streamline operations and drive success in the outdoor sports retail industry.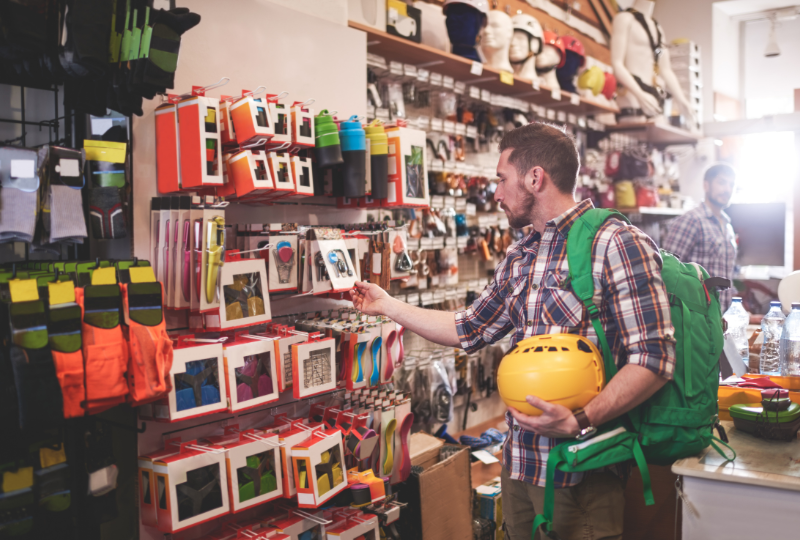 Engaging in outdoor sports promotes physical and mental well-being and fosters a deeper connection with nature, ultimately improving overall satisfaction and health. To facilitate these experiences, outdoor sports store owners aim to provide a hassle-free purchasing process for their customers. EMS understands this need and works closely with outdoor sports stores to offer payment solutions that promote success.
The top features of their payment processing solutions for outdoor sports stores include:
MaxxPay® Pro POS Systems: Their reliable and efficient POS systems, including the highly recommended MaxxPay Pro, enable outdoor sports store owners to accept a variety of payment methods, such as chip, contactless, tap-to-pay, and swipe payments. With its user-friendly interface, inventory tracking capabilities, and cloud-based back office reporting system, MaxxPay Pro empowers store owners to easily manage their inventory and operations.
EMSmobile for On-the-Go Payments: To cater to the increasing demand for mobile payments, EMS offers EMSmobile. Outdoor sports store owners can now accept payments from debit and credit cards regardless of their location, providing convenience to both the business and its customers. EMSmobile supports various payment methods, including credit card swipes, EMV chips, Apple Pay, and Google Pay.
Top-Level Security and 24/7 Customer Support: With over 30 years of experience in payment processing, EMS has established itself as a trusted partner for businesses. As a certified Level 1 PCI provider for over a decade, EMS prioritizes security to safeguard sensitive customer data. In addition to security, EMS provides 24/7 customer support. Their US-based customer service team is there to help business owners with any issues or questions that they may have.
Inventory Management: EMS understands the challenges faced by outdoor sports store owners in managing their inventory. Through their inventory management solutions, business owners can monitor their stock levels, automate reordering processes, and prevent running out of products, ensuring customers can access the products they need.
Reporting and Analytics: Business owners can leverage EMS' reporting and analytics capabilities to gain valuable insights into their business performance. Through data analysis, outdoor sports store owners and managers can identify trends, improve operations, and make informed decisions to drive growth and profitability.
"EMS is happy to offer payment processing solutions designed for outdoor sports stores," said their spokesperson. "We understand the unique needs of the outdoor sports store industry and provide the tools and expertise necessary for these businesses to thrive. Our advanced POS systems allow outdoor sports store owners to streamline their operations, improve customer satisfaction, and focus on growing their businesses."
Outdoor sports store owners seeking streamlined merchant services solutions can contact Electronic Merchant Systems via their website.
Electronic Merchant Systems (EMS) is a leading provider of merchant services specializing in payment processing solutions for businesses across various industries.
With over 30 years of experience in helping businesses grow, EMS offers innovative POS systems, mobile payment processing tools, and exceptional customer support to help businesses optimize their payment operations and achieve growth.