Cleveland, Ohio -
Electronic Merchant Systems (EMS), a company based in Cleveland, OH, is happy to announce they provide eCommerce payment systems available to businesses throughout the United States. EMS has helped online businesses reach their full potential via innovative online payment solutions. Those who partner with EMS can experience several benefits, like: building their web presence; adding an online store to their website; enabling of online payment system for the business; and streamlining their customer's buying experience.
An EMS spokesperson says, "If you're looking for the best eCommerce payment processing services in your area, EMS can help. If you offer industry-leading products but aren't seeing the revenue and sales volume you expected, your payment gateway might be turning away your customers. If it crashes, is overly complicated, or has issues accepting debit card payments or handling credit card company requirements, it could cause you to lose sales. Many customers abandon their cart if the process is too lengthy or complicated. Expand your customer base and business by providing a streamlined checkout process."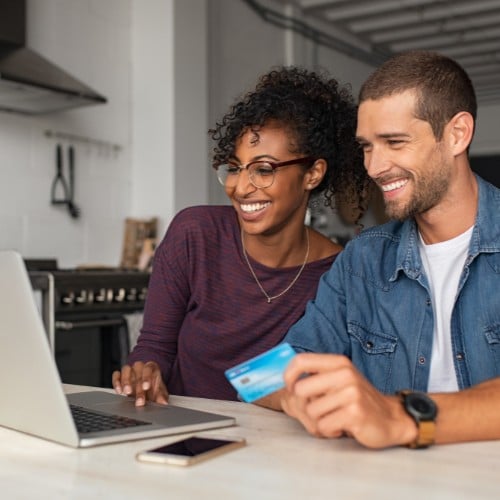 EMS can equip online businesses with an e-commerce payment solution, enabling their customers to place orders or make secure payments online and also to benefit from advanced features that can be used to streamline the business.
EMS offers the Virtual Terminal, which is an interface that has been included in a payment gateway. The Virtual Terminal technology allows the business to run the gateway like a credit card terminal on a computer, smartphone, or tablet. It is also important to note that the Virtual Terminal is browser-based, which means this tool can be accessed on any web-enabled device. It also provides various innovative features that can make payment easier.
The EMS Virtual Terminal offers features such as custom email invoicing, secure vault storage, recurring payments, and reporting and analytics. With the custom email invoicing feature, the user can send an invoice through email, and the customers can use it to make fast and secure online payments. It is also possible for the user to access a secure portal through which they can see the invoices that have been viewed and paid or resend receipts.
With the secure vault storage, the user can securely store customer card information that can be used when the customer makes future purchases or for billing purposes. The user will only need to create a profile for a particular customer, and the system is ready to store the credit card information of that customer. It is also possible to set up a schedule for automatic recurring billing for customers with outstanding balances or monthly subscriptions.
Finally, the EMS Virtual Terminal technology has a Merchant Console that can manage vital aspects of the business. Using this portal, the user can look at the status of email invoices, view all transactions, perform inventory management, examine sales trends, and more.
Established in 1988, Electronic Merchant Systems has evolved into a leading national payment processor and merchant services company with more than 35 years of experience in the credit card processing industry. They offer their payment processing solutions to businesses that want to boost their profit by enabling them to accept multiple forms of payments, including electronic bank transfers, all major debit cards, stored-value cards, all credit cards, and electronic check services. EMS has helped thousands of Internet, start-up, and retail businesses nationwide. Approximately 95 percent of EMS customers have already taken advantage of the significant savings from their free rate review. EMS has 11 regional sales offices in major cities in the US, and they have a presence in 100 other cities.
Those interested in the online payment processing systems can visit the EMS website or contact them through the telephone or email.