Cleveland, Ohio -
Electronic Merchant Systems (EMS) is a Cleveland, Ohio-based company that has been a leading provider of payment processing and merchant services in the United States since 1988. The company specializes in helping business owners realize their full potential and grow their financial well-being by offering a wide variety of payment solutions.
EMS also caters to a very diversified list of clients in its coast-to-coast operations that serve tens of thousands of retail, internet, and start-up businesses. A great example of that is the help EMS provides to driving range owners and managers when it comes to taking electronic payments. A spokesperson for Electronic Merchant Systems stated, "Over the last few decades, cash payments for goods and services have become a thing of the past. That's why businesses of all sizes, including even the smallest ones, need to have a reliable means to process digital payments. That includes the many driving ranges that are found across the country where people go to practice their swings and get rid of a little stress. We at EMS are pleased to supply these types of small businesses with payment solutions that address their every need."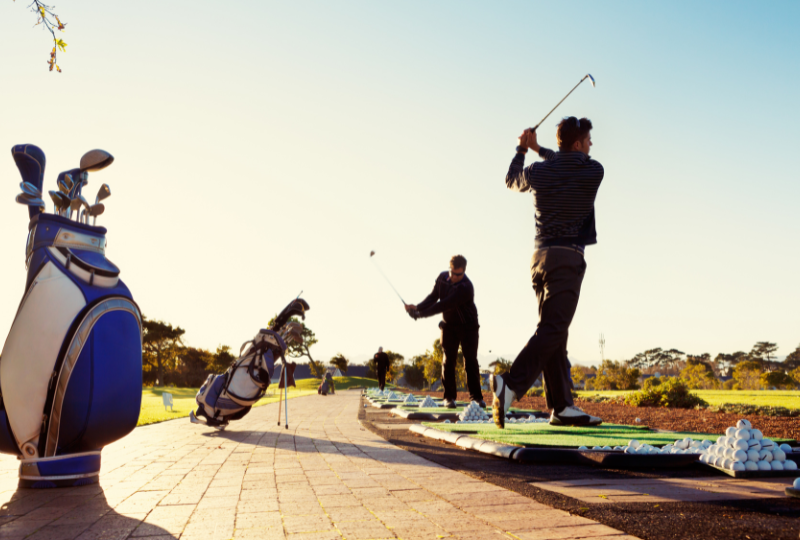 The EMS spokesperson acknowledged that once driving ranges were a mostly cash-based business. All that has changed with the introduction of debit cards and credit cards as easy and safe means for making payments. He also mentioned that many driving ranges have expanded their services to include the sales of more expensive golf equipment, which patrons do not typically pay for with cash. This has led to driving ranges needing several different ways that allow their customers to make electronic payments. That's where the wide variety of driving range payment processing solutions that Electronic Merchant Systems has to offer come into play for these types of small service-orientated businesses. He says that when driving range owners approach their team of payment processing specialists, it's always recommended that the best way for them to handle processing digital payments is for them to streamline that task. This is something that EMS has specialized in for over 30 years now. They will then work closely with a driving range's owner or manager to come up with personalized, long-term payment solutions that will help that business achieve success.
The company spokesperson says it all starts with a reliable point-of-sale system, of which EMS's MaxxPay® Mini has proven to be very popular. Powerful and easy-to-use POS terminals such as this one offers a modern and efficient way for Driving Ranges to process customer payments and be highly organized while doing so. This includes ensuring quick processing times, easy-to-use interfaces, high functionality, and a cloud-based back office. EMS payment systems also have the ability to generate gift certificates to help a business accumulate revenue faster. Gift cards can also enhance a driving range's brand awareness, promote greater customer loyalty, and are known to lead to a higher volume of purchases that, in turn, increase profit and cash flow. He emphasized that the team of payment processing specialists at Electronic Merchant Systems have the necessary skill and experience to help any driving range easily and successfully handle digital payments. The company's payment processing services are also backed up by caring 24/7/365 customer support.
Small business owners often leave rave reviews regarding the customer service that they have received from the staff and management at Electronic Merchant Systems. Peter Klacik stated, "We at Klacik Heating & Cooling have been with EMS for a few years now. Angie Adkins had her assistant Debbie call me just to say they reviewed my account and could save me money without even being prompted or anything. What great customer service." Nicholas Panebianco proclaimed, "Never before have I had a credit card processing company that actually cares about me as an individual with a small and struggling business trying to get off the ground. These guys rule! Highly recommend!"
Those that are interested in learning more about the credit card processing for driving ranges that EMS offers can contact them by phone, email, or by filling out and sending in the form that's found on its website.