Cleveland, Ohio -
Electronic Merchant Systems (EMS), a company based in Cleveland, OH, is pleased to announce that they can provide a screen printing payment processing solution to help the business grow and ultimately boost its cash flow. EMS can provide the T-shirt shop with all types of merchant services, from the leading POS and mobile payment solutions to fully customized gift cards to website design & eCommerce integrations.
A representative for EMS says, "No one wants to lose business because your T-shirt shop is cash only. Outdated point of sale systems can also be cumbersome and lead to long lines at the register. If someone wants to buy a t-shirt but sees a long, slow line at the checkout, they'll be tempted to leave your shop to find another. Thankfully, we at Electronic Merchant Systems can help. We at EMS work closely with screen printers like you to promote growth and increase cash flow."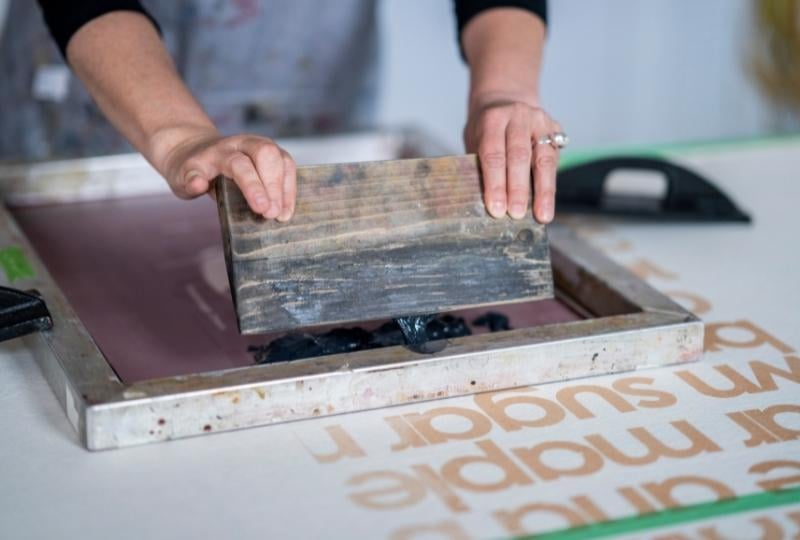 EMS offers a range of MaxxPay POS systems, but they recommend the MaxxPay Mini for screen printers. The MaxxPay Mini is an all-in-one payment solution that provides the benefit of having a small footprint, thus making it appropriate for the small stores often used by screen printers. It is designed to take up minimal counter space while offering all of the necessary POS features. The advantages offered by the MaxxPay Mini include fast payments; high functionality, easy to use interface; and a cloud-based back office.
The MaxxPay Mini allows for fast payment acceptance that will undoubtedly be appreciated by the tourist customers of the T-shirt shops because their time is not wasted waiting in line for a long time. Screen printers can also accept all major credit cards in any payment method, such as chip, swipe, and contactless alternatives.
The MaxxPay Mini POS system also offers high functionality for screen printers. For instance, T-shirt shops have a wide range of inventory, from funny graphic T-shirts to T-shirts designed for a family reunion. The MaxxPay Mini makes it easy to include the shop's inventory and prices, and the POS system will take care of everything else.
It is also important to note that the MaxxPay Mini has a simple interface on an LED touchscreen that is easy to use. This helps prevent staff from making mistakes during the payment process. And finally, screen printers will be allowed to access the EMS cloud-based back-office reporting wherever they are long as there is Internet access.
But for T-shirt shops that want a more advanced POS system, also available are the MaxxPay Premier and the MaxxPay Pro. The MaxxPay Premier provides a robust cloud-based solution but a more affordable price compared to other systems. Its Android OS can be paired with modern devices to take the screen printing business to the next level. It has a 15.6" LED touch screen that is also used as an electronic signature terminal when flipped; a 2 x 16 character display; built-in five-bill, six-coin cash drawer; 3" high speed printer; 1D and 2D bar code scanner; and integrated card reader for swiping various cards and mobile wallets. It also offers tools for pricing discounts, inventory management, tax reporting, and customer payment options.
The MaxxPay Pro has a more compact package but still provides quality performance. It has an Android OS and is also cloud-based. It has an 8" touch screen, a 3" high speed printer, an integrated card reader, a 4.3" color touch screen display, a standalone four-bill, four-coin cash drawer, and an integrated camera for 1D or 2D bar code scanning.
Established in 1988, Electronic Merchant Systems is a national payment processor and merchant services company with over 30 years of experience in the payment processing industry. They can help local businesses boost their sales by enabling them to accept card payments, such as all major debit cards, stored-value cards, credit cards, electronic bank transfers, and electronic check services. They have assisted tens of thousands of retail, Internet, and start-up businesses in various locations in the country. Around 95 percent of EMS customers have benefited from the significant savings from a rate review. EMS has 11 regional sales offices in various locations in the US, and over 100 cities have an EMS presence.
Those interested in the EMS merchant services can check out the EMS website or contact them through the phone or email.


SOURCE: Press Advantage [Link]