Cleveland, Ohio -
Electronic Merchant Systems, a company based in Cleveland, OH, is pleased to announce that they are capable of providing computer repair company payment processing solutions. This allows computer repair companies to accept credit and debit card payments at the speed of light. By using these payment solutions, computer repair firms are able to take advantage of several benefits, such as: streamlining of the acceptance of all types of major debit and credit cards; savings on credit card rates and fees; and availability of 24/7/365 customer service.
A representative for Electronic Merchant Systems says, "Just like your dedication to providing exceptional computer repair services, Electronic Merchant Systems (EMS) is dedicated to helping your business process payments quickly and efficiently. From data recovery and screen replacements to liquid damage solutions, you know that your computer and laptop repair service is in demand. Don't lose business because you only accept cash or offer limited payment options. Instead, put your computer repair business in position to accept whatever payment option your customer wants to use at lightning speed."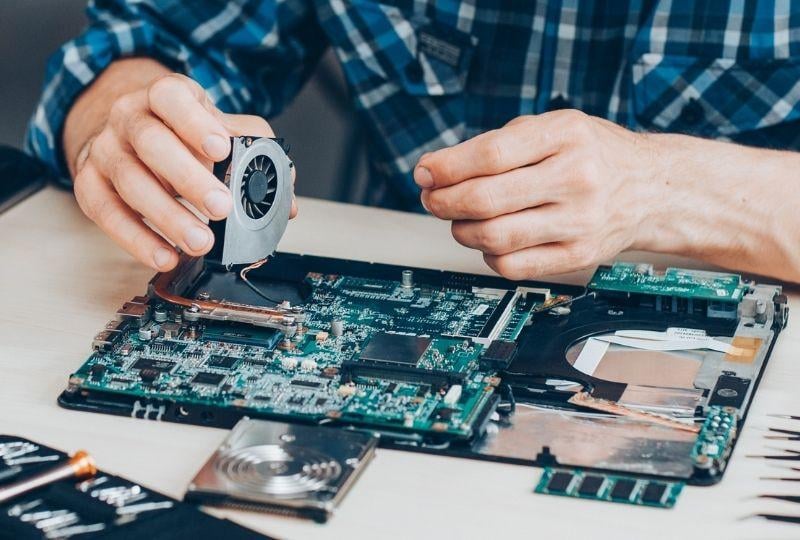 In today's modern age, a functioning computer is a necessity, which is why the services of a computer repair company will always be needed. But in addition to having the ability to provide computer repair services, a service provider will also need to provide credit card processing that is convenient, simple, and fast for customers. For this, EMS offers MaxxPay Mini, which can be an effective payment solution while requiring minimal counter space at the computer repair shop without compromising quality. MaxxPay Mini offers several benefits for the computer repair shop. These include: quick payments; high functionality; easy to use interface; and cloud-based back office.
EMS also offers mobile payment solutions for computer repair companies. EMSmobile allows a computer repair technician to transform a computer tablet or smartphone into a complete point of sale (POS) system through Virtual Terminal technology. For those who frequently provide home computer repair services, EMSmobile can help technicians save time and energy by allowing customers to pay with their credit or debit card through a smartphone or tablet. EMSmobile offers a number of benefits, such as: mobile payment acceptance; secure vault; email invoicing; add-on capabilities; and business management tools.
Mobile payment acceptance means EMS Mobile technology will allow the computer repair service provider to accept payments through a mobile computing device, whether they are in their shop or at another location, such as the customer's home. Secure vault means it is possible to securely store the debit or credit card information of the customer for future use. Email invoicing means the service provider can simply send an email invoice to customers and they can pay with just a single click. Add-on capabilities means that in case additional services will be required by the customer, the service provider can seamlessly provide add-on services. And the business management tools allow the computer repair service provider to use a merchant console available through the EMSmobile app to manage some of the most important aspects of the business.
Introduced in 1988, Electronic Merchant Systems is a national payment processor and merchant services company with more than 30 years of experience in the payment industry. They have been playing a significant role in helping local businesses grow by enabling them to accept card payments, including all credit cards, electronic check services, major debit cards, electronic bank transfers, and stored-value cards. To ensure that these local business will have hassle-free payment processing, they provide 24/7 customer support whenever customers require it and they have already helped tens of thousands of Internet, start-up, and retail businesses across the United States. Approximately 95 percent of EMS customers have already benefited from the big savings offered by a rate review. EMS has 11 regional sales offices in different locations in the country and over 100 cities have an EMS presence.
Those who would like to learn more about EMS' credit card processing for computer repair businesses can visit the Electronic Merchant Systems website, or contact them through the telephone or via email.


SOURCE: Press Advantage [Link]