Sydney, New South Wales -
Sydney, NSW-based Clean Group is a company that is well-known in its area for the wide variety of quality commercial cleaning services that they offer. This includes the thorough office, warehouse, school, gym, daycare, medical centre, and gymnasium cleaning services that it does. What many area small businesses and property management groups in the Sydney area do not realize is that Clean Group offers professional strata cleaning. Something that those at the Clean Group Sydney believe is best done by well-trained professional cleaners such as theirs.
The Sydney Area Operations Manager at Clean Group, Stephen Matthews, says, "One of the most neglected areas of buildings when it comes to commercial cleaning is the common areas that are found in them. That's because there is often a grey area as to who exactly has the responsibility of cleaning them. All of that confusion and misunderstanding goes out the window when a building manager or company calls us to handle their strata cleaning needs. Our advanced and thorough cleaning methods will transform the strata areas that are found on any commercial operation into some of the best-kept areas of their facility."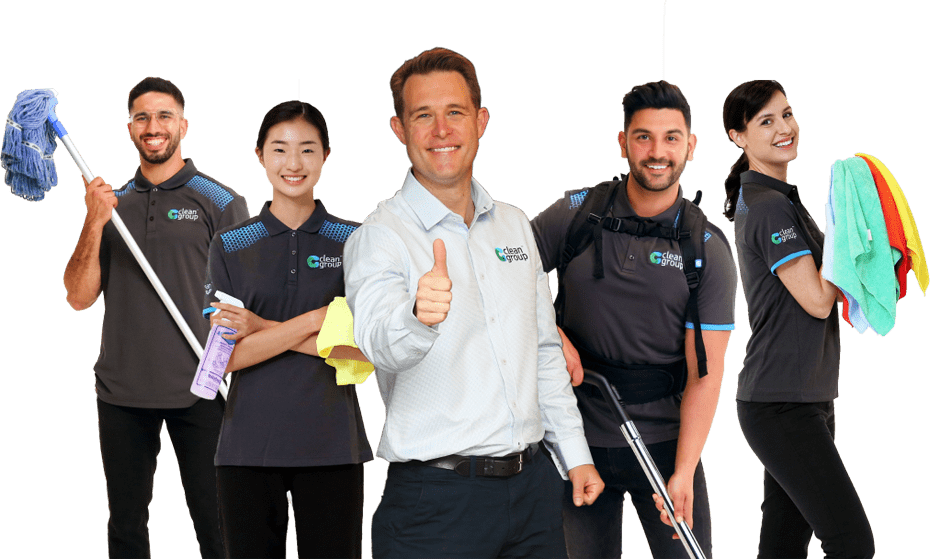 For those that are not familiar with what strata cleaning pertains to, Matthews explained that this cleaning service deals with cleaning high traffic areas in buildings that are shared by multiple businesses or common areas in multi-family dwellings such as apartments and condominiums. He gave as an example a large condominium complex, where of course the tenants are responsible for cleaning their residences and employees are responsible for keeping their workspaces clean. The problem is, many times there are no full-time employees that are dedicated to cleaning lobbies, elevators, play areas, hallways, public bathrooms, and swimming pool areas. That's not good because these are some of the highest traffic areas of a building and that also means everybody in that building sees them regularly. How clean a condo's strata areas are kept impacts how long current tenants enjoy staying there and also makes a good or bad impression on prospective tenants who are checking out the facility. The same goes for commercial spaces that are shared by many businesses. If the parking lots, public restrooms, walkways, and other high traffic strata areas of those buildings are not kept clean, it can leave customers and clients with an unfavorable impression of a business.
The Sydney Area Operations Manager once again emphasized that putting a professional cleaning company such as theirs in charge of cleaning a property's strata areas, eliminates any worries about these areas ever being unsightly for long. He mentioned that they are even willing to clean shared break areas, gardens, stairwells, vending machine areas, and car parks as part of their commercial strata cleaning services. Matthews also talked about how detailed their well-trained cleaners are when it comes to doing strata cleaning. This includes wiping down railings, light switches, public phones, benches, tables, elevator buttons, and more. They will also make sure bare floors are kept shiny and that carpets look clean at all times.
Matthews said that they are also very flexible when it comes to doing strata cleaning. This includes the frequency with which they undertake strata cleaning at a commercial property and at what times that work will commence. He says they can provide strata cleaning on a daily, weekly, or monthly basis and it can be done during the day or night in most cases. They also offer many specialty strata area cleaning services. This includes taking advantage of their deep clean carpet services and their floor detailing services that are designed to make high traffic areas look pristine again. Clean Group Sydney has also adapted its Covid-19 deep cleaning services so they can be used to completely disinfect strata areas. The Sydney Area Operations Manager also mentioned how important hiring the right Strata cleaning company is. That's why they encourage property managers to give them a call or meet with them so they can go over exactly how Clean Group Sydney's strata cleaning services can benefit their properties.


SOURCE: Press Advantage [Link]