Sydney, New South Wales -
Clean Group Sydney wants to point out that they are registered National Disability Insurance Scheme (NDIS) service provider, which means they offer high quality cleaning and gardening services to NDIS clients. Their team of NDIS cleaners have been especially trained and instructed to always provide their clients with all kinds of support and care. They are committed to providing the necessary assistance to NDIS participants and people with disabilities throughout Australia with effective house cleaning and management services.
Stephen Matthews, commercial cleaning manager at Clean Group Sydney, says, "We are a comprehensive NDIS cleaning service provider that will take care of all your cleaning needs at your home, office, or other properties. Our cleaners are specifically instructed and trained to provide you with every kind of support and take care of your comfort in all conditions. We will ensure not to distribute your regular operations while doing our cleaning work. In addition to general home cleaning services, our Sydney services also includes commercial cleaning, garden cleaning and maintenance, and laundry cleaning services."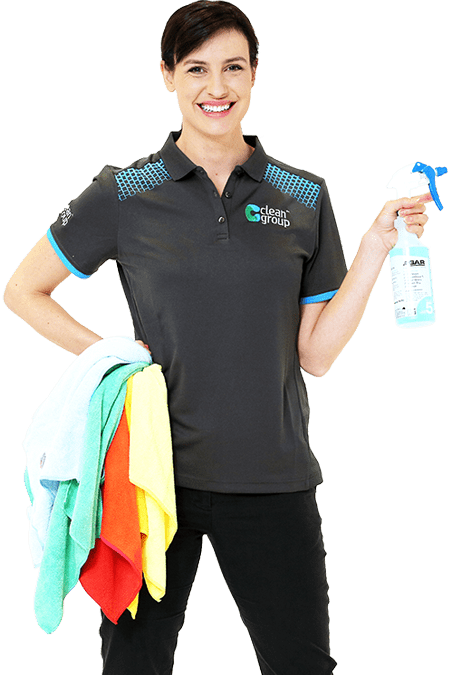 First of all, they offer general home cleaning, which has to be done regularly to make sure that NDIS clients always have a clean and safe living space for themselves and their family. They offer affordable and efficient basic home cleaning services to those who are incapable or don't have the time to clean.
Second, Clean Group Sydney will provide garden cleaning and maintenance. Properly taking care of plants and garden can be a challenge for people with disabilities. That is why they also offer dedicated garden cleaning and maintenance services at regular intervals to make sure that plants are able to thrive and the garden is neat and orderly.
Third, they also provide carpet steam cleaning because carpets tend to have an accumulation of dirt, stains, dust, microbes, and various kinds of debris over time. Thus, carpets need to be subjected to vacuum and steam cleaning at regular intervals to get rid of all those dirt and debris to provide clean and safe environment for NDIS clients, children, family members, and pets.
Fourth, Clean Group Sydney can also provide laundry cleaning services. This is a regular household task that may also be a challenge for people with disabilities. Thus, this is included in their NDIS services. Their team of NDIS cleaners will regularly machine wash clothes, blankets, sheets, blinds, and more.
Fifth, they also offer end of lease cleaning for NDIS clients who are moving to a newly leased house. Their cleaners are knowledgeable and experienced on the kind of cleaning that is required by NDIS clients before they move to their new home.
And finally, Clean Group Sydney offers decluttering services. This ensures that everything will be in order in the kitchen, library, living room, bathroom, etc. This ensures that NDIS clients will find it easy to find and access things that they need because the house is properly arranged.
Clean Group Sydney stands out among the crowd when it comes to NDIS cleaning in Sydney and neighbouring areas due to a number of reasons. These include: the assurance that they are a NDIS registered provider; assurance that their cleaning service fees are reasonable and can easily fit into everyone's budget; assurance that their cleaning services are custom-fitted to the needs of their client; their team of highly experienced and trained NDIS cleaners who are all insured and police-verified; commitment to ensuring the safety and protection of clients through the provision of certified cleaning services; and ease of booking their services either through the telephone or their website.
Founded more than 20 years ago, Clean Group has grown into a team of over 70 professionals who are devoted to offering cleaning services for different types commercial buildings, such as warehouses, medical centres, malls, childcare centres, retail stores, hospitals, and more. All of their commercial cleaners have been provided with adequate training in safe and non-toxic cleaning procedures using eco-friendly and high quality cleaning solutions to ensure that customers are not exposed to dangerous chemicals.
People who are interested in learning how to hire NDIS cleaning company can visit the Clean Group Sydney website, or contact them through the telephone or via email.


SOURCE: Press Advantage [Link]