Sydney, New South Wales -
Westmead, New South Wales based Clean Group Sydney is pleased to share recent reviews they have earned for their commercial cleaning services. Over the past few years, Clean Group has earned a name for itself as a provider of professional yet affordable cleaning services for both residential and commercial clients.
In the 5-star review highlighted by Clean Group Sydney, Elliot Lee says, "This was my first time using a professional cleaning service. Until now, the job was handled by my in-house cleaner. But, when we moved to a bigger office, we instantly knew it was time to hire a professional team. Clean Group Sydney came to the rescue. Their service is wonderful and so is the team. From booking to payments, everything is so smooth. Five Stars. Big thanks to Clean Group Sydney."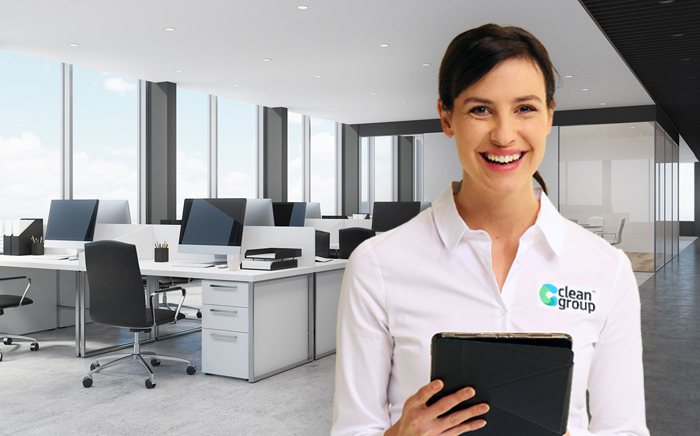 This is far from the company's only positive review, as is made evident by the company's perfect 5-Star rating (from over 70 reviews). The company's commitment to ensuring customer satisfaction is reflected in this review by George Carrolls, who writes that they were not satisfied with the first team's work. However, Clean Group Sydney remains open to feedback at all times, and they worked with this customer to ensure their needs were met to their satisfaction. The review says, "the company was great and offered to send somebody else, who proved to be fantastic, really capable, friendly, and punctual. Didn't have to spend ages showing what we needed, they knew what to do and did a really great job. Despite the rocky start, I am really glad that I found Clean Group Sydney, which is really professional and actually cares about the service they offer. They are really helping us out during these difficult times."
Stephen Matthews from Clean Group Sydney says, "To us, customer satisfaction is paramount. Your offices are an important part of your business, and you have every right to want to maintain your offices' to a strict standard. At Clean Group Sydney, we are all about meeting that strict standard, especially after Covid-19. To that end, we have specialized tools and a trained, dedicated team who are committed to providing high quality commercial cleaning services. It is something we care deeply about. Whether it is something as simple as a one time cleaning job or something bigger like handling daily/weekly cleaning of your workspace, there is no job too small or big for us."
Clean Group Sydney's commercial cleaning services cover all sorts of cleaning needs a commercial building may have. This includes floor-to-ceiling cleaning, deep cleaning, furniture cleaning, garbage and rubbish removal/cleaning, office supply replenishment, and more. Clean Group Sydney is also a green-conscious company, meaning that all of its cleaning services use an eco-friendly product, along with industry standard equipment and machines. Learn more at the following link: Office Cleaning Sydney.
According to the company, while it is always possible for a business to try to have an in-house cleaning staff, this takes a lot of time and effort for a result that may not be satisfactory. Hiring a team of professional cleaners, such as those available via Clean Group Sydney, means that business owners can rest assured that they are getting the best cleaning services possible by a team of well-trained cleaning technicians who have years of experience in the industry.
Clean Group Sydney also assures that all of their cleaning technicians are well trained and experienced in proper disinfection and sanitization. While Covid-19 may be much less of a threat now than it used to be, it has demonstrated the importance of keeping workspaces sanitized so as to ensure the health and wellbeing of every worker and employee. To that end, Clean Group Sydney also provides Covid-19 cleaning, sanitisation and disinfection services to commercial buildings in Westmead and across Australia.
More information about Clean Group Sydney, their branches across Australia, and their full range of services can be found at the company's official website. In addition to their website, Clean Group Sydney also has a presence on Facebook where they frequently post updates, share information and more. Interested parties can get in touch with Stephen Matthews directly through his email or phone. Alternatively, the company can be reached via the contact form on the Clean Group Sydney website.