Sydney, New South Wales -
Clean Group Sydney is offering premium quality medical centre cleaning in Sydney and surrounding areas. This was revealed by Stephen Matthews, the company's commercial cleaning manager. A medical centre requires a very high level of clean and presents a unique challenge to commercial cleaners but their team of licensed, skilled, insured, and experienced cleaning professionals offer assurance that they can accomplish this task with highly positive results. Medical cleaning has to do with the cleaning of medical premises such as hospitals, pharmacies, nursing homes, and clinics, with a focus on safety and hygiene. In these cases, cleaning services are vital for the safe treatment of patients and to prevent the spread of bacteria, viruses, and germs.
"We execute services, regardless of what size the medical centre holds, of all kinds," says Stephen Matthews. "Sanitising, polishing, sterilizing, and disinfecting a medical centre along with other medical facilities takes a lot of effort. Yet, we always aim to provide the best quality medical centre cleaning at the lowest price to our clients in Sydney. Regular and proper cleaning of health facilities will not only make the place clean and germ-free but also ensure the health safety of medical staff and patients. This goes for all types of medical industry premises, including dental clinics. Medical cleaning will help improve air quality as well as eliminate cross contamination and ensure well-being of your people."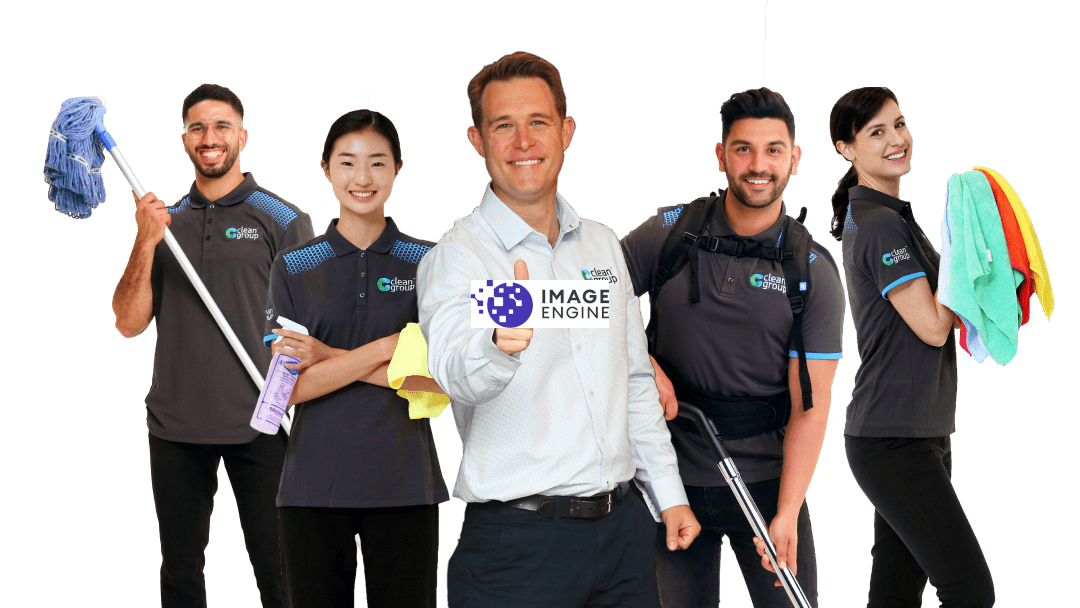 Clean Group Sydney has a team of commercial cleaners who specialize in medical and hospital cleaning. They offer both routine cleaning and one-time medical office cleaning services. And they are capable of providing customised cleaning services for medical centres, facilities, and clinics in Sydney and neighbouring areas. And it is possible to call on the medical cleaners on weekdays, including weekends. And in addition to the cleaning of medical centres, hospitals and other sensitive premises, they also provide all-inclusive commercial property cleaning services, such as childcare centre cleaning, office cleaning, gym cleaning, factory/warehouse cleaning, after builders cleaning, and departmental store cleaning.
There are a number of components of the medical cleaning services provided by Clean Group Sydney, indicating their thorough understanding of the importance of medical centre cleaning. This includes the cleaning of the: doctors' chambers, waiting space, cabinets, beds, couches, desks, chairs, electronic devices, blinds, play area, bathroom, desks, lamps, pantry, and more. They will ensure that the doctors' chambers are thoroughly cleaned and sanitised in compliance with the highest standards not just for the safety of the doctors but also of the patients. The waiting area also needs to be carefully cleaned because this is where sick people wait for their turn in consulting with the doctor.
It is important to note that Clean Group Sydney has cutting edge equipment and technologies to provide premium quality medical cleaning services. Their cleaning equipment enable much quicker cleaning of the medical centre, allowing it to be clean and dry in just two hours. And because of the nature of medical facilities where there are patients of all kinds, from newborns to the elderly, every inch and corner of the facility has be cleaned spotless, ensuring that it is free of dust, dirt and properly sanitised.
With the extensive experience of their cleaners in healthcare cleaning, they can be relied upon to provide clients with top quality cleaning services. All of their existing and new clients have expressed 100 percent satisfaction with the cleaning services. Clean Group Sydney cleaners also perform regular audits, apply quality control measures, and use specialised cleaning methods to attain optimum results for medical care facilities.
Clean Group was started over 20 years ago and currently boasts of a team of over 70 highly skilled and experienced cleaning professionals who have done cleaning services for a broad selection of commercial buildings, such as medical centres, malls, warehouses, retail stores, hospitals, childcare centres, and more. All of their commercial cleaners have been adequately trained regarding the use of safe and non-toxic cleaning processes using eco-friendly and high quality cleaning solutions to protect the health of their customers. When in need of medical cleaning Sydney residents can visit the Clean Group Sydney website, or contact them through the telephone or via email.


SOURCE: Press Advantage [Link]