Sydney, New South Wales -
Clean Group Commercial Cleaning, which offers professional cleaning services in Sydney, NSW, Australia, is proud to point out their five star reputation for both their products and services. They are one of the few cleaning companies in Sydney that is ISO accredited, which means that their cleaning procedures and methods have been certified to comply with the highest environmental safety and quality standards.
Clean Group has an ISO 9001:2015 certification for its quality management system, an ISO 14001:2015 certification for its environmental management systems, and an ISO 45001:2018 certification for its occupational health and safety management. They want to emphasize that quality is at the core of everything they do.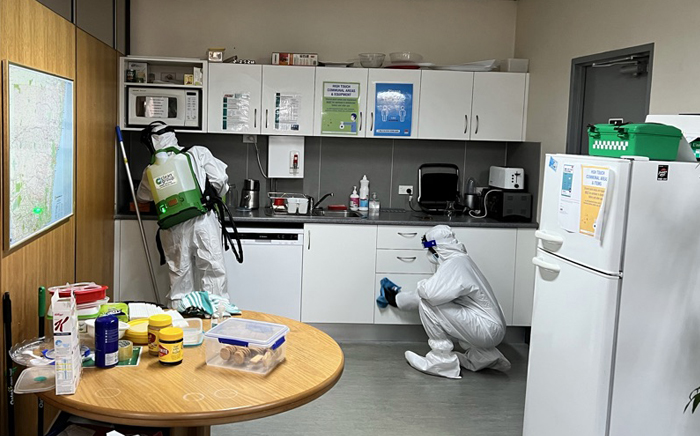 Clean Group has an overall rating of 5.0 out 5 stars on Google. In a recent review, Lee M. gave them five stars and said, "So happy I went with the Clean Group, the staff was so polite and friendly and was able to accommodate me on short notice. My office is clean and organized. Extremely satisfied with Clean Group commercial cleaning services. Highly recommend it."
Suji Siv, owner and CEO of Clean Group, says, "Your search for reliable cleaning services ends here. At Clean Group, we offer a complete range of commercial cleaning services solutions for big and small businesses to help keep their workplace spotless always. Book a free onsite cleaning quote online or on call. Emergency or short-notice cleaning is also available. We have fully insured and verified expert commercial cleaners. Get a free onsite estimate for cleaning Sydney for your commercial building."
They offer various kinds of commercial cleaning services. These include: office cleaning, COVID cleaning, medical cleaning, gym cleaning, childcare cleaning, and more. They offer various kinds of office cleaning services, such as: office carpet cleaning, office deep cleaning, office window cleaning, regular office cleaning, end of lease office cleaning, office floor cleaning, office building cleaning, office COVID-19 disinfection, and more.
The standard office cleaning service includes cleaning floors, dusting desk, window sills, furniture, etc., vacuuming carpets, wiping surfaces, computer keyboard and monitors, light fixtures and more, cleaning and disinfecting toilets, emptying the trash cans, and disinfecting other high-traffic points. They can also provide custom office cleaning plans and services for those who have unique cleaning requirements.
They will follow a carefully detailed office cleaning process that allows them to complete the job in the shortest time possible while making sure that the best results are provided. Their cleaning process includes dusting/wiping all surfaces, windows, fixtures, doors, computer monitors, walls, etc., which is then followed by cleaning the carpets and floors and carpets. Finally, they will clean the kitchens, toilets, and other remaining areas.
They recommend that an office building be cleaned at least once a week. Cleaning of the floors and dusting should be done daily. For offices with light traffic with only a few employees entering the premises, standard cleaning daily and a monthly deep office cleaning is suggested. For those with high traffic, such as malls or stores, weekly deep cleaning and disinfection is recommended.
Launched in 2005 by Suji Siv, owner and CEO, Clean Group is a cleaning service company that is focused on Sydney and the rest of New South Wales. The cleaning team made up of highly skilled and experienced cleaners is always committed to providing the best quality cleaning while using cutting edge cleaning technology. This team is composed of over 50 highly experienced and skilled cleaners who can easily handle the needs of a wide range of commercial buildings, such as offices, warehouses, retail stores, gyms, hospitals, malls, child care centres, and more. In addition, they always use high quality and eco-friendly cleaning solutions to ensure a safe and toxin-free living or working space for their customers.
Those who are interested in quality professional office cleaning in Sydney and more can check out the Clean Group Sydney website or contact them through the telephone or via email. They are open from 8:00 a to 6:00 pm, from Monday to Friday.