Patrick Jensen, owner of Twin Cities PC Repair, a computer repair service company based in Eagan, Minnesota, has recently released a blog post that suggests people avoid performing do it yourself computer repair because it will likely not be worth the effort. He provides a number of reasons why people would be better off getting the computer repaired by an experienced technician.
Patrick Jensen says, "With regards to DIY computer repair: don't do it. – Most people like to take a shot at fixing things by themselves. With some things that works out great, but when it comes to do-it-yourself computer repair, it's probably not worth the effort. There are many reasons why DIY computer repair is not recommended. These include: the fact that computers are complicated; you could make things worse; you could be enticed into something that is dishonest; you could lose important data; and you may end up spending more on repairs than if you purchased a new computer."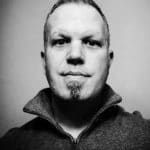 The article wants to emphasize that although computers have been made in such a way that people can easily use them, it doesn't mean that it is also easy to open a computer and troubleshoot and fix what is wrong with it. There are many complicated things that people will encounter when opening up their personal computer and trying to do the repair could prove to be a disaster and possibly make the problem worse. It would be easier and safer to ask for the help of a trained repair technician.
Some people might think that simply watching a YouTube video will allow them to find the problem and fix it. However, so many things could go wrong because even hitting the wrong key combination could result into a whole new problem and make matters worse.
The third reason for avoid DIY computer repair is that trying to find a fix for the problem could provide the opportunity for unscrupulous people to take advantage of the computer user. For instance, one may inadvertently click on a link that would actually install malware on the computer or allow hackers to have access to the computer user's personal accounts.
Fourth, trying to repair the computer without backing up files first can result into the loss of valuable data. Important files, such as financial documents, personal and family photos and videos, and other valuable files can become inaccessible when something goes wrong while trying to repair the problem.
And finally, it is possible to end up spending more on repair than if a new computer was purchased. It may turn out that the problem is too expensive to repair that it would make better sense to simply buy a new one. Only a reliable expert technician can provide the right advice on this.
Meanwhile, it is also important to note that not all computer repair services can be depended on. It is also important to check on the company's credentials, find out if they offer guarantees, and if they have positive reviews. For instance, Twin Cities PC Repair has over 150 reviews on Google and they have an overall rating of 4.9 out of 5 stars, which means practically all of their reviews are five star reviews. In one of their latest reviews, Randy H. gave them five stars and said, "These guys are super dependable, reasonably priced and very fast. They've repaired multiple PCs for me in the past and have always done a great job."
Founded in 2006, Twin Cities PC Repair is focused on providing the best possible customer service and computer repair. They always offer reliable, friendly, responsive, and effective residential computer repair services. Their expert technicians have been trained on the latest methods of solving technology problems.
Those who are interested in learning more about the computer repair services available from Twin Cities PC Repair can visit their website at https://twincitiespcrepair.com/, or contact them through the telephone or via email. They are open from 8:00 am to 5:00 pm, from Monday to Friday.


SOURCE: Press Advantage [Link]