Twin Cities PC Repair, a laptop and PC repair service company based in Bloomington, Minnesota, has recently released a blog post that reports on the plans of major developers like Google, Apple, and Microsoft to stop using computer passwords and instead use better alternatives, such as a passkey sign-on. This can help solve the problem of the average individual having 100 passwords to remember, according to a study by NordPass. The initiative that was announced in May to coincide with World Password Day is a joint venture of Google, Apple, and Microsoft and they expect to complete it in 2022/23. A passkey login would involve users selecting a physical device that they can use to authenticate them on websites, apps, and digital services. For instance, the physical device may be a mobile phone. The user will unlock the phone the typical way and then the user will just need to enter a PIN, use a fingerprint, or draw a pattern to sign in.
Signing in will be a four-stage process. First, the user will navigate to the website, app or service. Second, the user will approve access by using the chosen passkey device. Third, a public passkey that mirrors the private one on the device is shared. And finally, login is completed.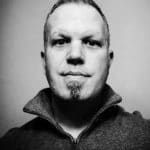 This passkey method of signing in offers the benefit of the user only needing to remember the one PIN or pattern to unlock access or simply one's fingertips. There will be no longer a need to use a complicated password that requires upper and lower case characters plus numbers and symbols. And more important is that this sign-in method is more secure. This is because hackers will find it more difficult compromise the user's login details if there is no password. After all, they would have to have access to the physical device to login. Phishing attacks that gather login details will no longer work because there are no login details to get. Brute-force attacks that use trial and error to guess login details will no longer work. And spoofing ones device will longer be possible because the passkey device has to be near the computer. Furthermore, passkey security will provide multi-device authentication. This means that almost any device can be used for signing in. Whatever the app or service, it would not matter, and whatever the device, whether it is Android or iOS, it wouldn't be a problem.
Meanwhile, for those who encounter a problem with their laptop, PC, or computer, the technicians from the Bloomington computer repair company have the requisite expertise in computer maintenance and repair. They have the necessary skills, knowledge and experience, to diagnose and repair and troubleshoot all types of problems that people may encounter with their PC or laptop computer, from simple fixes to the more complicated ones, at competitive hourly rates. Their services include laptop or PC keyboard replacement, laptop or desktop PC fan replacement, laptop or PC screen repair, PC or laptop cleaning, laptop or PC power jack replacement, and more.
They also can also provide data backup and recovery services. They have the capability to recover vital files on the computer hard drive, including tax documents, research papers, family pictures, financial documents, and more. They have a "no data, no charge" policy, which means that the customer doesn't have to pay anything unless the data has been recovered. They have a world class team of data recovery specialists who do the recovery in ISO-5, Class 100 clean room facilities.
Started in 2006, Twin Cities PC Repair has established as their mission to provide the best possible service when performing computer repair. They are focused on always offering responsive, friendly, dependable, and effective computer repair services. They have assured that all of their expert technicians have been properly trained on the most up-to-date methods of resolving technology problems.
People who are interested in getting more details about the computer repair services provided by Twin Cities PC Repair can visit their website at https://twincitiespcrepair.com/, or contact them through the phone or via email. They are open from 8:00 am to 5:00 pm, from Monday to Friday.