Twin Cities PC Repair, a computer repair shop based in Eagan, Minnesota, recently posted a new article about how to pick the best components for a computer that can be used for video editing. The company, which builds custom computers for clients as well as repairing their machines, posted the information to help anyone who might be interested in video editing, or who already does video editing, make sure they have the right machine for the job. As the article points out, phones and tablets may be capable of some basic video editing tasks, a really good video editing job requires a machine capable of meeting the high demands of video editing. This means investing in processing power, memory, storage space, and graphics cards. What's great about building a custom computer is that people can purchase the individual PC Components that have the specifications they need, and save a lot of money by putting the computer together themselves, or, if they don't have the expertise necessary to safely assemble a computer on their own, hiring an expert computer assembly and repair person like the team at Twin Cities PC Repair.
The first important component to consider when building a computer for video editing, according to the article posted by Twin Cities PC Repair, is the computer processing unit, or CPU. Video editing requires a lot of processing power, so getting top notch CPU is essential for video editing computers. Computer Processing Units can be expensive, especially the best models on the market, and when building a video editing machine, the best CPU that can fit in the budget for the new computer is usually a good investment. CPU performance matters, because anything a person adds to a video will increase the amount of work the processor has to do to compile, encode, and compress the final video cut.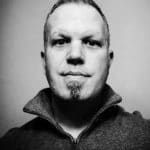 The next component the article discusses is RAM, which is a computer's short-term or working memory. RAM is where a computer stores the files it is currently working with, so it can access them quickly. For projects involving large files, like video editing, it is important to have enough RAM to handle the file sizes and hefty applications necessary for the task. Twin Cities PC Repair recommends at least 16GB of RAM for a computer that will used for video editing, and suggests that 32GB or 64GB might be an even better option, especially for very long videos and very large files. More information about Twin Cities PC Repair and the services they offer can be found at https://twincitiespcrepair.com
The large files that are common in video editing also necessitate having the right storage for any computer that will be used for video editing. Twin Cities PC Repair recommends using a solid-state drive, or SSD, in any video editing machine. SSDs use flash memory to store data, which lets them save files instantaneously. The older style of hard drives, that came before SSDs, worked a lot like a record player, with a disk and a needle that needed to physically move to the location on the disk where the file was stored. This slows down the process of saving and reading files significantly, which can cause particular challenges to anyone working with large files or time-based mediums such as film. Video editing can also benefit from a graphics card, which can enhance performance especially when doing advanced editing. Professional video editing applications like DaVinci Resolve and Adobe Premiere Pro do especially well with graphics cards.
While some people like to assemble their computer themselves to feel a sense of ownership over their machine, not everyone has the skills or knowledge required to put a computer together safely. Twin Cities PC Repair recommends working with a professional PC builder to customize a computer and letting the builder who has the skills and tools do the assembly work as well. DIY computer repair and assembly can be risky, but with a professional like Twin Cities PC Repair on the job, it can get done right.