Twin Cities PC Repair is offering home computer repair services in the Twin Cities area. The company has released a blog post that advises those who are struggling with PC issues such as a computer that has slowed down considerably or one that is plagued with computer viruses or malware or has a broken screen or any other similar issue, about the best way to go about finding the help that they need for their specific problem.
The first piece of advice from the company is to avoid the big brands and big-box stores. Though they are a great place to pick up a new device on sale, they are not nearly as well equipped to deal with hardware or software issues that are likely to arise with the devices. The stores are mostly staffed by salespeople who are experts at moving inventory and selling people the devices that they need. However, they may not be capable of solving the common technical issues faced by a PC user. In such a situation, they may send the computer or device to a central location that is much farther away. This can waste the customer's time as the device has to be shipped from location to location. The best solution, according to the blog post, is to hand over the computer to a reliable and dedicated local computer repair and support shop such as Twin Cities PC Repair.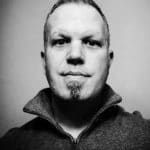 Next, the blog post recommends reading online customer reviews before choosing a company for getting a computer repaired. Customer reviews can help one gauge whether the company delivers on its promises. Another result of this online inquiry could be finding out more about the company's after-service support in case the customer needs to go back to it to get a faulty repair looked at again.
The blog post then recommends readers check up on the types of support that the repair company offers. Some will offer to take the computer to their site and perform repairs in a professional environment. Other companies will send over a technician to the customer's location to address issues such as a slow computer or a malware-ridden computer. Some companies may offer the option to have the IT tech remotely login into the computer to solve the problem. Some stores may offer the option of drop-off and pickup from their brick-and-mortar location. Computer repair shops may also specialize in servicing a particular brand of computers and may offer discounts if they are an official service partner of the said brand.
The Twin Cities PC Repair blog post then says that it is not a good idea to look for bargain-basement rates when it comes to PC repair because it will prove costly in the long term. Inexpensive shops may be staffed with technicians who are only barely a little more tech-savvy than the average user. This may lead to complications further down the road. The trick, according to the blog post, is to find a shop that offers a balance of affordability and quality service, which can be determined by perusing the store's online reviews.
Finally, the blog post reminds users that they should always look for a service guarantee as a reputable repair company won't charge the customer if they fail to fix the device. An ethical repair company will also convey to the customer whether it is cheaper to repair the components that have failed or whether it is cheaper to just get a replacement part.
A spokesperson for Twin Cities PC Repair makes a case for the company's services by saying, "Our IT experts are here to help you repair any computer issues. We can work on-site, remote in, or you can bring your device to us for the professional attention it needs. We are the best place in town for responsive, reliable, friendly, and effective residential computer repair."
Readers can find out more about Twin Cities PC Repair by heading over to its website at the link: https://twincitiespcrepair.com/ or calling it at (651) 456-8655.


SOURCE: Press Advantage [Link]