Twin Cities PC Repair, a computer repair service company based in Bloomington, Minnesota, wants to emphasize that they can provide Mac repair services, for instance for water damage, which is not covered by Apple's one year limited warranty nor the Apple Care Protection Plan. Whether it is an iMac, a Macbook, a Macbook Pro, or a Macbook Air, they can replace the damaged parts and allow the Mac computer to function again.
Patrick Jensen owner of Twin Cities PC Repair, says, "Our MacBook repair service is quicker than the branded alternative and it's cheaper than the branded alternative. We use the exact same quality replacement parts. We don't think it's rocket science, but we do think it's genius. You can trust our Macbook repair service. Our technicians are qualified experts who know Macs inside out. And you deal with us face-to-face, either in one of our shops, or in your home or office."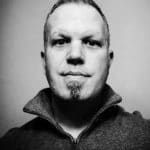 For cases where the Macbook hard drive has been damaged, they can offer Macbook hard drive replacement. Their expert technicians are capable of quickly diagnosing a Mac's data problem and they can frequently finish the repair on the spot. It has been their experience that 90 percent of Mac issues were resolved by their engineers on the same day the problem was reported. And if the customer wants to recover important files, they also provide data recovery services. This can recover essential files on the computer hard drive, including family pictures, tax documents, research papers, financial documents, and more. And it is their policy not to ask for payment unless they were able to recover the important data. They perform data recovery with the help of top data recovery specialists in ISO-5, Class 100 clean room facilities.
For those who have a Macbook battery that is dead, customers need not worry because the Bloomington computer repair company also has a Macbook battery replacement service, which is competitively priced and quick. This can usually be done on the same day so customers can go back to using their Macbook.
Patrick Jensen wants to point out that while a Macbook is built to last, its solid build and aluminum case prevent the owner from opening it to change the battery. Macbook users typically have no option but to bring the Macbook to an Apple store to have the battery replaced but this may take several days to get back the Macbook. With Twin Cities PC Repair, they can provide a more affordable and much faster service.
They can also offer Macbook keyboard replacement using Apple quality OEM parts. And for those who have a broken or cracked Macbook screen, they can also provide fast and convenient Mac screen repair. They can also fix iMac screens.
And for those who have specific needs, they also offer customized computer service. They can help people have a custom-built computer that offers many advantages over buying a branded computer. This allows the users to have a computer that is tailor-fitted to what they really want to do with the computer. For example, they may only need to browse and send some emails. A high-spec computer that can run complex graphics is not needed for such simple needs. On the other hand, the user may want to play graphics intensive computer games. In this case, a low-spec computer will not be able to provide the requirements. He or she will require a high spec computer that can handle intensive graphics. Their specialists have the knowledge and experience to offer the kind of computer that is needed.
Founded in 2006, Twin Cities PC Repair is aimed at offering the best possible service when providing computer repair. They are committed to always provide friendly, responsive, effective, and dependable computer repair services. Their expert technicians have all been appropriately trained and are knowledgeable regarding the latest methods of resolving technology issues, especially for desktop computers, laptop computers, and mobile devices.
Those who would like to know more about the computer repair services offered by Twin Cities PC Repair can check out their website at https://twincitiespcrepair.com/ or call them on the phone or contact them through email. They are open from 8:00 am to 5:00 pm, from Monday to Friday.