Twin Cities PC Repair, a computer repair service company based in Eagan, Minnesota, is pleased to announce that they're not just the best resource when it comes to computer repair but they can also be a video gaming resource as well. With people mostly at home during the pandemic, video gaming has increased in popularity and involves all ages. But whatever the age, gamers want the fastest and most powerful computer to have the best gaming experience. A powerful computer is necessary particularly for the Boss Level of a game, because it would be very difficult to beat the Boss if the computer is lagging. Twin Cities PC Repair can help in ensuring that Triple A games, such as Call of Duty or Grand Theft Auto, will run smoothly on the gamer's computer.
In order for Triple A video games to run without a hitch, depending on the age of the gamer's computer, it may or may not be necessary to replace the computer in order to run the latest Triple A games. The computer may just need to be upgraded, using a more powerful video card and adding more random access memory (RAM).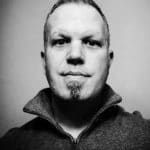 And whether gamers are running a Triple A video game or not, other problems may be encountered with the computer, such as the system crashing, the screen locking up, or gamers may encounter weird graphics that may spoil the gamers' experience. These issues could be the result of: overheating; driver issues; file corruption; or unstable Internet connection. It may also be due to running too many programs on the PC.
To ensure that the gamer's PC is up to the task of running Triple A games, getting a new PC may be the solution. A better option would be for gamers to have a gaming PC custom-built for them. The computer experts at Twin Cities PC Repair can provide such as custom-built computer. Thus, instead of getting a brand-name computer that has been pre-loaded with bloatware, their technicians can assemble a computer with parts that are particularly suited to the needs and preferences of the user.
Twin Cities PC Repair specializes in the repair of PCs. When the issue with the PC has to do with software, they can provide the service remotely. This is convenient, particularly when the pandemic is still going on. All kinds of problems with the PC can be taken care of by their technicians. These include: failure of the OS to start; a computer that won't turn on; a noisy computer; a keyboard, printer or mouse that doesn't work; computer freezes and restarts; a computer that is too slow; and a blank screen.
The expert technicians at Twin Cities PC Repair can also provide laptop repair. This is because they have the knowledge, experience, and skills to diagnose and repair all types of problems that people may encounter with their laptop computer, from simple fixes to the more complicated ones, at affordable hourly rates. These services include laptop screen repair, laptop keyboard replacement, laptop fan replacement, laptop power jack replacement, laptop cleaning, and more.
They can also offer repair services for Mac computers. These include: Mac hard drive replacement; Macbook water damage repair; Macbook Air repair; Macbook keyboard replacement; Macbook battery replacement; iMac repair; and Mac screen replacement.
They can also provide data backup and recovery services. This service is important in order to protect and also have the capability to recover vital files on the computer hard drive, such as research papers, family pictures, tax documents, financial documents, and more. For this service, they offer a "no data, no charge" policy. This means that customers will not be paying anything unless the data has been recovered. To maximize the chances of recovering data, they employ a world class team of data recovery specialists and they have ISO-5, Class 100 cleanroom facilities, which is where they perform data recovery work.
People who would like to know more about the computer repair and video gaming PC services offered by Twin Cities PC Repair can check out their website at https://twincitiespcrepair.com/, or contact them on the phone or through email. They are open from 8:00 am to 5:00 pm, from Monday to Friday.


SOURCE: Press Advantage [Link]