DC Roofing of Arizona has just published a guide on their website that talks about how to hire a reputable Roofing Contractor in Tucson, Arizona. This is a subject this company knows well because they have satisfied numerous customers with their roofing work since their inception. As professionals in the field, they also recognize the importance of getting roof repair work done that not only leaves a roof looking better but also leaves it structurally sound and watertight. It's for these reasons that they decided to publish this new roofing contractor hiring guide on their website.
The newly published guide started by cautioning homeowners against trying to do their roof repairs themselves. It states there is just too much riding on a roof repair being done correctly and most homeowners do not have the equipment or know-how to do them the right way. That then led to the article talking about the qualities that make a roofing contractor a good one. In the guide, it stated that experience is one of the key factors to consider when hiring a roofing contractor to do a roof repair. Experience helps a contractor not only do roof repairs the right way but also enables them to be able to adapt and overcome any problems that they run into during a roof repair project.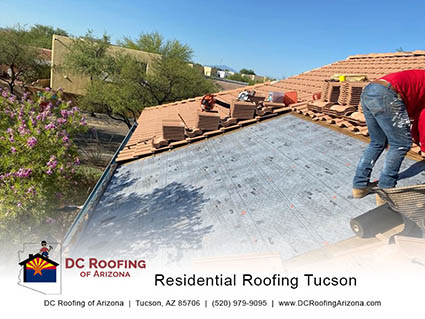 In the guide, homeowners are also urged to take a look at how long a roofing company has been in business and what type of professionalism they have shown during that time. The guide mentioned it's ok to ask for references and then make sure to check with them. Other recommended points in the article told those looking to hire a roofing contractor not to be afraid to go with their first impression and be aware that just because two quotes are similar, the company's providing those quotes may not be. It's also recommended that when hiring a roofing contractor that they are licensed, insured, and bonded.
David Contreras, the company's owner says, "Your roof is by far one of the most important structural components on your home. That's because even if your home's walls, foundation, and other structural components are in perfect shape, it won't matter if you do have a structurally sound roof that's 100% watertight. This is what makes it imperative to hire the right roofing contractor when your roof needs repairing. That was also the driving force behind me feeling compelled to publish our new roofing contractor hiring guide."
Contreras also believes if a homeowner does their due diligence as was mentioned in the company's new guide, they will get results such as those stated in these glowing reviews of his company. Steve Manning proclaimed, "David and his employees are professional, hardworking, and very friendly. Their workmanship was outstanding. David even drove to Phoenix to acquire our hard-to-find tile. He was also very responsive and has good follow-up. We received very good quality work for a very fair and reasonable price." Alexandra Franco wrote, "David and his crew did an amazing job with our roof installation. They were very professional, on time, and very efficient. They provided us with the best quote and finished faster than we expected. I would highly recommend DC Roofing to everyone." These are 2 of 17 reviews that were left on DC Roofing of Arizona's Google Maps Business Listing and all of them rated the company a perfect 5 out of a possible 5-stars.
Some of the reputable services that DC Roofing of Arizona offers include their whole roof replacement services. The company owner says these are the perfect long-term roofing solution for homes with older roofs and after so many roof repairs have been done on a home it feels like the contractor is becoming part of the family. He added that no size Tucson area roof repair is ever too big, too small, or too difficult for them to take on. His company also specializes in roof leak detection & resolution and they are residential and commercial flat roof repair & coating application experts. Those in the Tucson area that would like more information on the roofing services that this contractor offers can call them, send them an email, or fill out the form that's found on the 'contact us' page on their website.