Tucson, Arizona-based DC Roofing of Arizona is pleased to share some of the recent great reviews they've earned from Tucson customers. The company provides reliable, affordable installation, repair and roof maintenance services on all roof types in Southern Arizona for both commercial and residential clients.
The company has a stellar rating of 5/5 stars on their Google profile. In a recent review, Jessica Deratany says, "This is my second time using DC Roofing, I am a business owner and have been very pleased with their services. They get quotes promptly, show up when promised and do a great job, with a great warranty and great scope of work."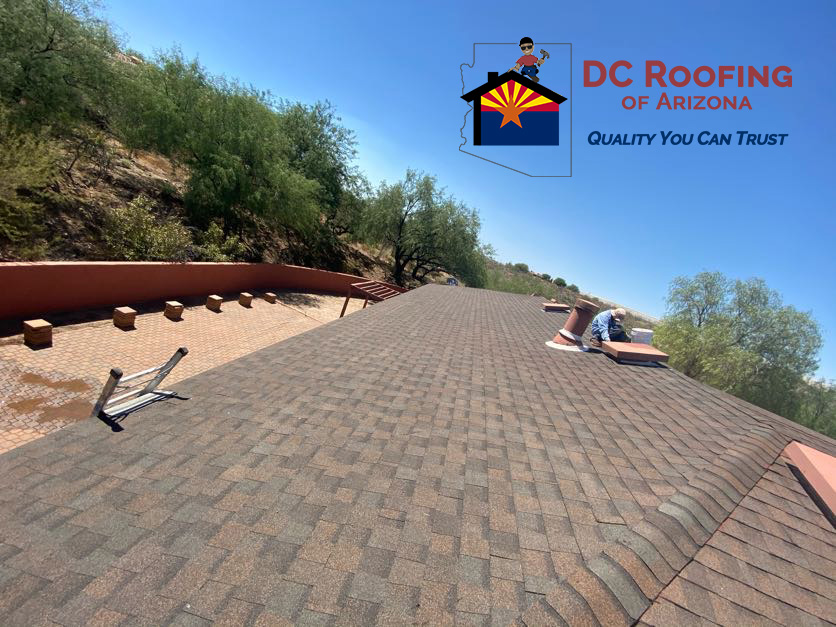 Meanwhile, in another review, Nathan Perry writes, "They were very quick and thorough. When I called, they were able to get here within two hours to take a look at the problems on my roof, then scheduled time with me later that week for the repair. They took plenty of before and after pictures so I could see what was the issue and how they fixed it. I feel much more comfortable knowing that my rooftop is in good condition again, and I won't have to worry about a leaky roof when the winter rains come rolling in."
DC Roofing of Arizona's owner David Contreras says, "We have been in the industry for over 9 years now, and those 9 years have always focused on a serious commitment to our customers. We have ensured that every single home and business owner who hires our services gets nothing but the highest level of personal attention and quality work — all at affordable rates. Seeing our customers' positive feedback and appreciation is truly heartwarming for every single member of the DC Roofing of Arizona team."
The company asserts that they are uniquely situated to provide the best service for Arizona residents because they know the local climate and the stresses it inflicts on all kinds of roofs, and this knowledge allows them to service the roofs in the appropriate manner. DC Roofing of Arizona is also proud to boast a team of experienced workers who are all personally vetted by David Contreras himself to ensure their dedication and expertise.
Contreras says, "When you need a good roofer you can trust, DC Roofing of Arizona is who you call. Every single one of the people on our team is a qualified professional with an attention to detail and a friendly, professional demeanour. We assure you that we can get the job done with an effectiveness and efficiency that is unmatched by any other roofing company in Tucson or the surrounding areas."
The company specializes in providing four key roofing services: roof installation, roof repairs, maintenance and coating. DC Roofing of Arizona is fully capable of taking on roof installation projects, ranging from residential porch roofs to full-sized commercial buildings. Similarly, they are also able to complete projects like roof tear-offs, replacements, roof leak repairs for all kinds of roofs (be they commercial or residential), including flat, pitched, tile or shingle. DC Roofing of Arizona is also able to provide elastomeric roof coatings, which are very common in Arizona, and with good reason. When properly applied, this kind of roofing material has shown as much as 50% reduction in energy costs and up to 90% reduction in heat damage.
Contreras says, "Having a solid, reliable roof over your head is a critical part of having a safe, comfortable life, which makes it very important that you don't cut corners on your roof maintenance! If you need any work done on your roof, you need to hire a professional, affordable, licensed, bonded and insured roofer in Tucson for your home or business and there is no one better than DC Roofing of Arizona. Feel free to get in touch to us to talk about your options. We'll be happy to answer any of your questions and help you find the right solution for your roof."
Those who want to learn more about DC Roofing of Arizona and their services are welcome to visit the company's website to get started. They encourage interested parties to get in touch with David Contreras directly via email or phone. The company can also be reached through the contact form on their website. DC Roofing of Arizona maintains a presence on Facebook where they frequently post updates, share media and communicate with their customers.