DC Roofing of Arizona, a roofing contractor based in Tucson, Arizona, has announced that they have recently published a blog post that explains what is looked at during a roof inspection. The article explains that having a licensed roofing contractor inspect the roof of a residential property will make sure there won't be any unpleasant surprises regarding the roof. While it is definitely a good idea to have the roof inspected after the roof has been exposed to severe weather, roofs that are more than five years old may also need to be inspected.
It is typical to have the roof inspected before winter but in Tucson and other parts of southern Arizona, it is important to have the roof inspected before the monsoon season, where there could be heavy rain, strong winds, hail, and more. Just like with the winter season in northern climates where doing a roof repair is very difficult, if not impossible, the heavy rains and strong winds during the monsoon season also make it a challenge to have the roof repaired. Thus, it's wise and recommended that homeowners have their roofs inspected before the monsoon season.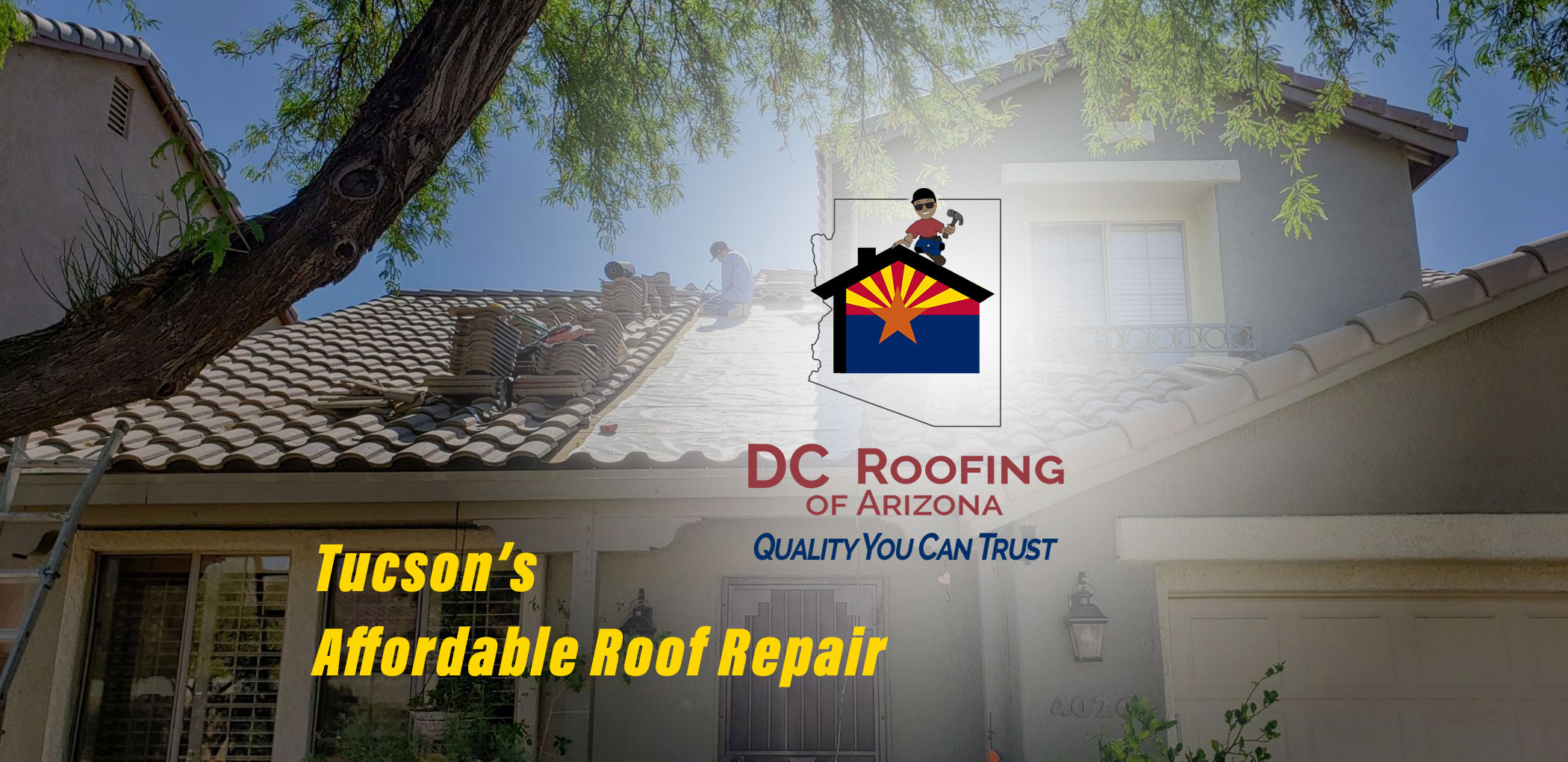 The question that homeowners often ask is what will the roof inspector look for during a roofing inspection. These include deteriorating shingles, indications of water damage, roof protrusions, and damaged flashing.
Roof shingles that are deteriorating or have curled are no longer effective. If the roof valleys and gutters are filled with shingle granules, that means that the shingles need to be replaced. The granules are designed to weigh down on the shingles and keep them in place. They also protect the asphalt material from being degraded by the ultraviolet radiation from the sun.
For flat roofs, it is important for the roof inspector to look for signs of water damage, such as areas where there is ponding or standing water because the water can speed up the deterioration of the roof. Other signs to look for are uneven roof planes, including the overall condition of the fascia, soffit, and gutter system. Clogged gutters or damaged flashing can also result in water damage in the same way as displaced shingles or tile where water can go underneath.
Roof protrusions, such as skylights, vents and other protrusions coming through the roof also need to be inspected. They should have a solid and effective seal. This seal must be inspected because it may deteriorate over time, possibly resulting in water leaks.
The roof inspector will also look for damaged flashings. Flashings that are separating, damaged, cracked, or incorrectly installed may result in roof deterioration due to the presence of water.
It is a good idea for homeowners who have a roof that is more than five years old get it inspected by a professional roofing contractor. This is important because in the event that signs of deterioration were found, the roofing contractor may be able to recommend the best way to provide the necessary repairs before they get more serious and costly.
Homeowners who plan to sell their house soon will also want to have a professional roof inspection conducted, in addition to a general home inspection. It is a good idea to have any potential problems fixed before a prospective buyer will try to make an issue about it and use it to bargain for a lower selling price.
If the inspection reveals that there is a need to have a new roof, having the roof replaced with a new one as early as possible is advisable. While a new roof requires a significant expense, acting on it quickly is recommended because the problem could worsen over time, resulting in an even higher cost for the roof replacement. Also, a report by the National Association of Realtors has revealed that homeowners were able to recover 109 percent of the money they spent on a new roof when they sold their home.
Those who are interested in the roofing services offered by DC Roofing of Arizona may want to visit their website, or contact them on the phone or through email. They are open from 6:00 am to 7:00 pm, from Monday to Saturday.