Twin Cities PC Repair, a computer repair business serving the Twin Cities, Minnesota, is recommending that people consider getting a custom-built computer specifically designed to allow them to get online easily for online classes and other purposes. With schools across the United States still temporarily closed in an effort to prevent the spread of Covid-19, parents and children have to get used to the new setup where classes are held online. Having the right computer equipment can greatly help both parents and children in shifting to the new platform in a seamless manner.
Patrick Jensen, owner of Twin Cities PC Repair, says, "We are a company dedicated to providing the best customer service and computer repair available to you. When your Laptop, PC or Mac needs repairing, you won't have to worry for long! Our technicians are skilled in dealing with all computers and gadgets whether you need home or business computer repairs."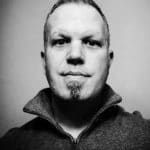 He continues, "Now that you need to be more online than before because of the need to avoid as much contact as possible to prevent the spread of Covid-19, you'll need a computer that is suitable to connecting online. You will also need adequate protection against malware and malicious sites. And with children needing to connect online, they also need to be protected from websites with content that are not suitable for them. We can provide the help that parents may need to ensure that their computers are suitable for connecting online and have all of the necessary protection."
Ensuring that the home computer has the necessary software is one of the important tasks in coming up with the appropriate custom computer for students who will be attending online classes. For example, there is the Microsoft Office suite that is made up of Microsoft Word, Excel and PowerPoint. Twin Cities PC Repair can help in ensuring that this productivity suite is properly licensed and working properly. It may also be a good idea to check with the school whether they can provide licenses or free software.
And then the students will also need some teleconferencing software, such as Skype and Zoom. Parents and students should be careful because unscrupulous individuals may want to take advantage of the situation and may set up fake sites, so it is important to ensure that they download these software from legitimate sources.
Twin Cities PC Repair offers the necessary services for the computer, which has to be connected online. The computer offers various services, including: Apple iMac and Macbook computer repair; Microsoft Windows PC computer repair; data recovery; cracked and broken laptop screen replacements; viruses, spyware, adware and ransomware removal; computer tune ups, hardware repair, and installations; charging issues, charging ports repairs and replacements; and printer setup / troubleshooting.
It should be noted that proof of the high quality of the services provided by Twin Cities PC Repair can be found in the highly positive testimonials provided by many of their customers. For instance, with regards to desktop repair, Lisa M. gave them a five star rating and said, "Patrick fixed my computer and the estimate was good and great price. He was professional and kind. I will definitely go back to him in the future! My computer is working great!"
With regards to Macbook repairs, Nicola H. also gave them a five star rating and said, "My experience working with Patrick was amazing. He was so incredibly helpful, kind and genuinely cared. I'd recommend him and Twin Cities PC Repair to anyone needing computer assistance! He was incredible."
With regards to server repair, Bob E. also provided them with a five star rating and said, "I contacted them for the first time with a downed server and they jumped right to it. Fast-Knowledgeable-Fair Price."
Those who are interested in getting custom buillt computers may want to check out the Twin Cities PC Repair website, or contact them on the telephone, or through email.


SOURCE: Press Advantage [Link]