Eagan, Minnesota based Twin Cities PC repair is pleased to share that they have published a new blog post, in which they show their readers how to prepare for a safe online learning experience. The company has long been committed to educating the public at large on the safe and productive use of their computers and other devices.
With schools all across the US temporarily closing their doors to prevent the spread of COVID-19, students of all grades have been forced to take online classes. This has put both parents and their children in a difficult situation where they now have to get used to this new platform as well as the challenges that come along with it. Given that many are struggling to make the transition to online learning, Twin Cities PC Repair has decided to extend a helping hand and ease the process for parents by sharing advice on how to avoid common issues and setbacks.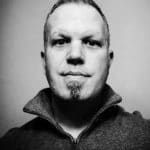 "Preparing for a seamless online learning experience is not an easy task," says Patrick Jensen, owner of Twin Cities PC Repair and the author of the company's latest article. "In our post, we go over the various tools that you will most likely need to set up for your child, along with other preparations and precautions that you may want to take to guarantee that they have a positive experience. This should complement our previous post, which discussed how you can avoid computer issues caused by malware and malicious sites that will take advantage of the current situation to prey on unsuspecting victims."
Through their blog post, Twin Cities PC Repair states that one of the first few things that parents need to do in preparation for their child's online lessons is to download the essential software that they will need to complete basic projects. Microsoft Office's suite of tools and software are the most commonly used, and these applications can be obtained by either subscribing to the Microsoft 365 package or purchasing a license from their official page. Some schools may also be giving out student license keys for the necessary software. On the other hand, certain free options, such as Google's online-based tools, may be enough to suffice.
While these tools are essential in order to complete all assignments, Twin Cities PC Repair states that teleconferencing tools will also be necessary for students who need to attend live lessons. Some of the most popular programs that offer this functionality include Zoom and Skype, though this also means that one must similarly remain wary of predatory websites that may seek to take advantage of this situation.
Jensen says, "You will want to make sure that you are downloading all of the necessary software from its official and legitimate source. It is important to keep all other, regular, online security practices in consideration, such as updating both your Operative System (OS) and antivirus, making sure that all of your data is private and avoiding the use of public wireless networks. If you are unsure of how to do any of this, you can reach out to us and we'll gladly advise you."
Twin Cities PC Repair's services are not limited to computer repair, as the company states that they can also handle other areas of tech support, including but not limited to Data Backup and Recovery, Malware and Virus Removal, Software Installation, Hardware Updates and so on. They are also able to put together custom built computers for their customers. Notably, they possess several customer reviews that attest to the excellence of their technical support and repair services. They enjoy an outstanding review rating of 4.9/5 Stars on the Google platform as well.
One of their most recent reviews, written by Christopher Young, says, "Patrick did a great job for me! I needed the battery in my laptop replaced and had it back within two days. Patrick knew I needed my computer back quickly, so he replaced the battery and waited at the office for me to pick it up on a Saturday. Great customer service!"
The company's website offers more details on Twin Cities PC Repair and their computer service. Interested parties may reach out to Patrick Jensen to follow up on any inquiries as well. They may also connect with the company through their official social media pages.


SOURCE: Press Advantage [Link]