Eagan, Minnesota based Twin Cities PC Repair is reaching out to explain how members of their community may identify the telling signs that suggest it may be time to replace their laptop's battery. More information on the company is available here: https://twincitiespcrepair.com/.
"Faulty batteries are one of the most common issues our clients deal with, and while it is also quite a simple fix, the symptoms of a dead battery may not be so easy to spot," says Patrick Jensen of Twin Cities PC Repair. He continues, "We have noticed that, more often than not, they will think that they need to replace their laptop when battery issues begin to show. However, these computer problems could be solved instead by replacing the laptop battery, most likely for a fraction of the price."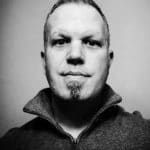 According to Jensen, battery issues are more common than most people realize. He adds that faulty battery symptoms tend to present mildly at first. These issues will increase gradually over time, often making it difficult to notice a significant difference in performance, utility or other aspects of the laptop. There are a few telltale signs that may provide an early indication of a faulty battery, and spotting these quickly will go a long way in helping computer users avoid the associated inconveniences.
Jensen states, "The first thing that you are likely to notice is that your battery will run out pretty quickly. Expect a fully charged laptop battery to last six hours, though it'll vary depending on the programs you use. You will also notice that it will spend longer charging, and you might plug it in overnight and wake up to find it still has charging to do. Your solution may be to keep your laptop plugged in at all times, but this cuts into the very mobility a laptop promises. It can also be a fire risk." Learn more here: Replace Laptop Battery.
While this is a common, clear sign of battery damage, Jensen notes that this will not always be the case. Overheating is also a common sign that the battery is starting to fail, as it needs to work harder to power applications, generating more heat than usual. This is a remarkably important issue, as it can put the integrity of other laptop components at risk. It can cause unexpected shutdowns after reaching certain temperatures, for instance. Along with it losing its ability to hold charge, this will be a surefire sign that it is necessary to replace the laptop's battery.
"What most people don't realize is that battery issues are actually very common," emphasizes Jensen again. "Don't be surprised if you experience power issues in a laptop that is over five years old. Laptop batteries are typically meant to last only 400 charges, which is about one to two years. When you look about it like that, your laptop battery might already have been living on borrowed time for years. This is why, before you panic-buy a new computer to replace your faulty one, it is important to verify that this is not a battery issue."
Twin Cities PC Repair invites their community to visit their store for an inspection and diagnosis in the event they are dealing with a faulty laptop battery. Laptop and residential computer repair is the most common type of service provided at the store. Aside from fixing battery issues, they reassure their clients that they can also provide a solution for most types of desktop computer problems, such as a noisy computer, failure of the OS to start, reduced responsiveness and more.
Twin Cities PC Repair is one of the most prestigious computer repair shops in the area. They are known among local residents for the outstanding quality of their customer service, and they often go out of their way to make sure that their customers are satisfied.
The company's website offers more details on Twin Cities PC Repair and their services. Interested parties may reach out to Patrick Jensen to follow up on any further inquiries as well. Additionally, they can also connect with the company through their official social media pages.


SOURCE: Press Advantage [Link]