FRoffice Coworking, a company based in Budapest, Hungary, has announced the availability of coworking offices for rent in the capital city. These are in various forms, such as workstations, coaching rooms, meeting rooms, and offices that can be used for work, meetings, training of workers, and workshops. They have two basic offers. One is coworking office rental for 1 person for 1 month, 5 days a week, at HUF 19.999 / month. The other is coworking office rental for 1 person for 1 month, 7 days a week, same table every day, 24 hours entrance, at HUF 26.999 / month. Both options need a three-month contract, paid in advance, and include 3 hours of meeting room use. Freelancers or those who work solo may simply rent a workstation and they can have the benefit of working in an office environment in the company of other people.
A spokesperson for FRoffice Coworking says, "Are you a freelancer who wants company on the job? Are you an entrepreneur looking for an office that flexibly follows the pace of your company's development? Or are you in a profession where you only need a workstation, office or meeting room on an ad hoc basis? FRoffice is your coworking office, where you can rent the most ideal office plan for you according to your own ideas."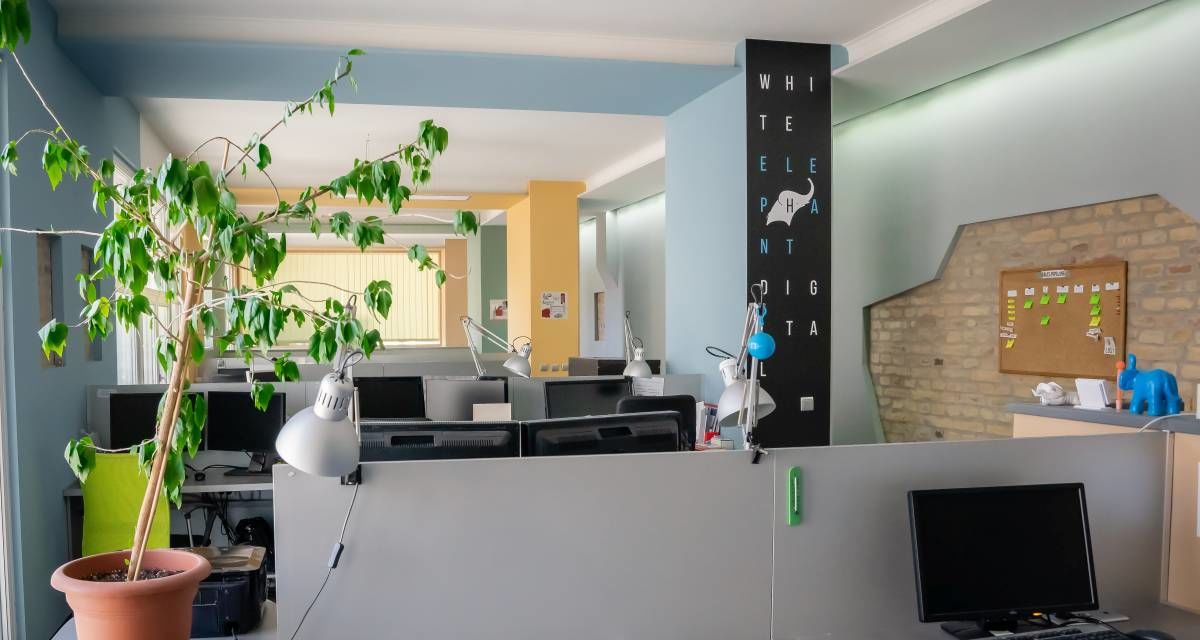 Those who rent coworking space will be provided with their own gate code, with no key needed or the doorman's wake-up call. It is also possible modify the dates before the rental begins or cancel them, which means clients will not have to lose money when their customers suddenly change their schedule. On other hand, if an office or room is suddenly required or on an ad hoc basis, FRoffice can accommodate such needs. The coworking office environment is also dog-friendly, which means that workers may bring their pets to the office if they believe they can work better with their dog by their side.
Each of these rooms and coworking spaces have been provide with their own amenities that are commonly found in traditional offices. These include office equipment for printing, photocopying, and other work-related activities. Meeting rooms are provided with a large screen TV and a flipchart that are frequently needed when making business presentations. The meeting rooms have a capacity 8 to 10 people although some adjustments may need to be made because of the social distancing requirements of the pandemic. Also available is a mastermind room that has been provided with comfortable furniture to allow clients to use it for meetings, workshops, and training sessions. A coaching room designed to accommodate two people is also available for one-one-one coaching and inspirational talks.
Several distinct features of the coworking offices and work spaces of FRoffice make them easily accessible in Budapest. The office building is strategically situated in the developing center of Hungary, at the intersection of Lehel utca and Dózsa György út. Employees, entrepreneurs, and clients can easily reach the office building by subway, trolleybus, bus, or tram car. And those who work in these offices will have no problem with food because there are many restaurants and fast food joints within the vicinity of the office building. There is even a food market that is within walking distance.
All of the amenities provided in these coworking spaces have been carefully chosen to boost the creativity and productivity of the people who will be using them. These are necessary for the businesses to be able to grow while taking good care of their employees. In addition, these coworking offices can also be used for receiving visitors and clients. Business managers will not need to worry about this because the offices have been furnished to create and project a professional atmosphere that will likely impress both current and potential clients.
Freelancers, entrepreneurs, and other businesspeople who need to rent a coworking office or just a workstation in Budapest may want to check out the FRoffice Coworking website, or contact them on the telephone or through email.
Magyarul / In Hungarian:
A budapesti székhelyű FRoffice Coworking bejelentette, hogy a fővárosban bérelhető coworking irodák állnak rendelkezésre. Ezek különféle formában vannak, például munkaállomások, tréningszobák, tárgyalók és irodák, amelyek felhasználhatók munkára, értekezletekre, a dolgozók képzésére és műhelyekre. Két alapvető ajánlatuk van. Az egyik a munkatársak irodabérlése 1 fő részére 1 hónapra, a hét 5 napján, 19.999 Ft / hó áron. A másik az 1 fő részére történő közösségi iroda bérleti díj 1 hónapra, a hét minden napján, minden nap ugyanaz az asztal, 24 órás bejárat, 26 999 Ft / hó. Mindkét opcióhoz három hónapos szerződés szükséges, előre fizetve, és 3 órás tárgyalóhasználatot tartalmaz. A szabadúszók vagy azok, akik egyedül dolgoznak, egyszerűen bérelhetnek munkaállomást, és előnyt élvezhetnek, ha irodai környezetben dolgoznak más emberek társaságában.
Az FRoffice Coworking szóvivője azt mondja: "Ön szabadúszó, aki társaságot szeretne a munkahelyére? Ön vállalkozó, aki olyan irodát keres, amely rugalmasan követi cége fejlődési ütemét? Vagy olyan szakmája van, ahol csak eseti alapon van szüksége munkaállomásra, irodára vagy tárgyalóra? Az FRoffice az Ön közösségi irodája, ahol saját ötletei szerint bérelheti az Ön számára legideálisabb irodát."
Azoknak, akik coworking space-t bérelnek, saját kapukódot kapnak, nincs szükség kulcsra vagy a recepciós ébresztésére. A kölcsönzés megkezdése előtt módosíthatja a dátumokat, vagy törölheti azokat, ami azt jelenti, hogy az ügyfeleknek nem kell pénzt veszíteniük, amikor ügyfeleik hirtelen megváltoztatják a menetrendjüket. Másrészt, ha hirtelen irodára vagy helyiségre van szükség akár eseti alapon, az FRoffice képes kielégíteni az ilyen igényeket. A coworking irodai környezet kutyabarát is, ami azt jelenti, hogy a dolgozók bevihetik háziállataikat az irodába, ha úgy gondolják, hogy jobban tudnak dolgozni kutyájuk mellett.
Ezeknek a helyiségeknek és a közösségi tereknek mindegyike tartalmazza azokat a kényelmi szolgáltatásokat, amelyek általában megtalálhatóak a hagyományos irodákban. Ide tartoznak a nyomtatáshoz, fénymásoláshoz és egyéb munkával kapcsolatos tevékenységekhez szükséges irodai berendezések. A tárgyalók nagyméretű TV-vel és flipcharttal rendelkeznek, amelyekre gyakran szükség van üzleti prezentációk készítésekor. A tárgyalók befogadóképessége 8-10 ember, bár a pandémia társadalmi elhatárolódási követelményei miatt szükség lehet bizonyos kiigazításokra. Rendelkezésre áll egy mastermind szoba is, amelyet kényelmes bútorokkal láttak el, hogy az ügyfelek tárgyalásokra, workshopokra és képzésekre használhassák. Két ember befogadására kialakított coaching szoba szintén elérhető egy-egy coaching vagy inspiráló beszélgetéshez.
Az FRoffice számos különlegessége megkönnyíti a közösségi munkavégzést Budapesten. Az irodaépület stratégiai elhelyezkedéssel rendelkezik Magyarország fejlődő központjában, a Lehel utca és a Dózsa György út kereszteződésében. Az alkalmazottak, a vállalkozók és az ügyfelek metróval, trolibusszal, busszal vagy villamossal könnyen elérhetik az irodaházat. Azoknak, akik ezekben az irodákban dolgoznak, nem lesz gondjuk az étellel, mert az irodaház közelében sok étterem és gyorsétterem található. Van még egy élelmiszerpiac, amely sétatávolságra található.
Az ezekben a közösségi terekben kínált összes kényelmi szolgáltatást gondosan megválogatták, hogy növeljék az őket használó emberek kreativitását és termelékenységét. Ezekre azért van szükség, hogy a vállalkozások növekedhessenek, miközben gondosan gondoskodnak alkalmazottaikról. Ezenkívül ezek a munkatársak a látogatók és az ügyfelek fogadására is használhatók. Az üzleti vezetőknek nem kell aggódniuk emiatt, mert az irodákat úgy tervezték meg, hogy olyan professzionális légkört teremtsenek és vetítsenek ki, amely valószínűleg a jelenlegi és a potenciális ügyfeleket egyaránt lenyűgözi.
Szabadúszók, vállalkozók és más üzletemberek, akiknek coworking irodát vagy csak budapesti munkaállomást kell bérelniük, érdemes megnézni az FRoffice Coworking közösségi irodáját a https://froffice.hu/közösségi-iroda-budapest/ címen, vagy kapcsolatba lépni velük telefonon vagy e-mailben.