Hungarian coworking space rental company, FRoffice Coworking, is offering high-quality coworking, meeting room, and training room space for rent in Budapest. The coworking space offers a lot of enticing features that cater to almost every need of a wide range of professionals such as entrepreneurs, freelancers, and startup companies.
The company offers unmatched flexibility to satisfy a growing business's many requirements. They make available offices, workstations, and meeting rooms for solo professionals to groups of up to 20 people. Customers can book the resources for time intervals as low as 1 hour up to an entire year. This allows businesses and entrepreneurs to book just the right amount of office space for the exact time that they need. The flexibility in booking allows businesses to plan precisely and shed costs because of overbooking. Customers can easily book, cancel, or change reservations easily with no hassle. Detailed pricing is available on the company's website.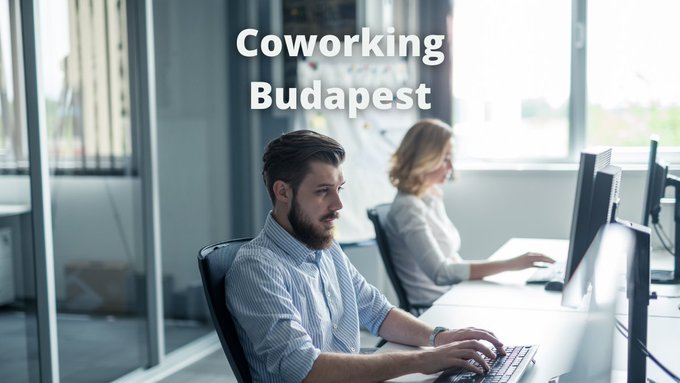 The entire facility makes available 257 square feet of usable area. It allows customers to book short-term and long-term contracts. The space is open 24/7, even on the weekends. This gives businesses that need to crunch peace of mind, knowing that their coworking space will be available and ready for use whenever they want to work. The business owners and employees can enter the facility any time of the day, any day of the week using their own keys.
There are many conveniences available in the facility such as a fully equipped kitchen with appliances, restrooms with showers, a community area, air conditioning, and cleaning on demand. For professionals, the facility makes available various tools of the trade for smooth functioning of daily office tasks, such as IT instruments, flip-charts, and fast and secure Wi-Fi network. Seasoned security professionals handle the safety of the facility through full video surveillance, alarm systems, and lockable safes for safekeeping of valuables. There is also easy parking available on the street for a nominal fee.
The facility is at a prime central location, which offers easy access to public transport such as subway M3, buses, trams, and trolleybuses. It is in the 13th district, at the intersection of Dózsa György út and Lehel utca. There are fast-food joints, restaurants, and even a food market within walking distance of the facility.
A spokesperson for the company says, "Our goal is to be the premier coworking space in all of Budapest. We strive to provide high-quality services such as excellent cleanliness and hygiene, up-to-date infrastructure, fast and secure communications, thorough security on the premises, and convenient booking methods to create an inviting space for high performing businesses and entrepreneurs. If you have questions about the facilities we provide, just drop us an email or call us and we will be happy to oblige."
A review of the facility by a Google user says, "Wow!! I like this place, it is just 7 mins walking from metro station. This place has so vibrant vibes, a good place to do team building and official meetings. Much recommended if you are looking a place for your office meetings in Budapest."
Those looking to rent a room, desk, or office space need to pay a reservation fee. Customers need to make a payment at least 48 hours before schedule. In case there are any changes in schedule, customers can get a full refund if they notify company 2 weeks in advance. If customers notify the company a week before the scheduled date and time, they receive a 50% refund. Customers are not eligible for refunds if they try to change or cancel within 48 hours of the scheduled date and time.
The office's address is Budapest, Lehel utca 14, 1134. FRoffice Coworking can be contacted at the phone number +36 30 202 5600. Those interested in booking office or meeting room space can browse through many pictures of the facility on the company's website. Customers can also contact the company for inquires using the email id info@froffice.hu.

Magyarul / In Hungarian:
A magyar coworking tereket kínáló FRoffice Coworking cég magas színvonalú budapesti coworking, tárgyaló és oktatótermi tereket kínál bérbe Budapesten. A coworking tér számos csábító funkciót kínál, amelyek a szakemberek széles körének, például vállalkozóknak, szabadúszóknak és startup cégeknek szinte minden igényét kielégítik. Több információ itt: https://froffice.hu/közösségi-iroda-budapest/
A cég páratlan rugalmasságot kínál egy növekvő vállalkozás számos igényének kielégítésére. Irodákat, munkaállomásokat és tárgyalókat bocsátanak rendelkezésre az egyedül dolgozó szakemberek számára az akár 20 fős csoportok számára. Az ügyfelek már 1 órától akár egy teljes évig terjedő időintervallumokra is lefoglalhatják az erőforrásokat. Ez lehetővé teszi a vállalkozások és vállalkozók számára, hogy pontosan arra az időre foglalják le a megfelelő mennyiségű irodahelyiséget, amire szükségük van. A rugalmas foglalás lehetővé teszi a vállalkozások számára a pontos tervezést és a túlfoglalás miatti költségek lefaragását. Az ügyfelek könnyedén foglalhatnak, lemondhatnak vagy módosíthatnak foglalásokat egyszerűen, gond nélkül. A részletes árképzés a vállalat weboldalán érhető el.
A teljes létesítmény 257 négyzetméter hasznos területet tesz elérhetővé. Lehetővé teszi az ügyfelek számára, hogy rövid és hosszú távú szerződéseket foglaljanak. A helyiség a hét minden napján, akár hétvégén is nyitva tart. Ez nyugalmat ad a ropogtatni vágyó vállalkozásoknak, hiszen tudják, hogy a coworking helyük bármikor rendelkezésre áll és használatra készen áll, amikor csak dolgozni szeretnének. A vállalkozások tulajdonosai és alkalmazottai a nap bármely szakában, a hét bármely napján beléphetnek a létesítménybe saját kulcsaikkal.
A létesítményben számos kényelmi szolgáltatás áll rendelkezésre, például teljesen felszerelt konyha háztartási gépekkel, zuhanyzókkal ellátott mellékhelyiségek, közösségi tér, légkondicionálás és igény szerinti takarítás. A szakemberek számára a létesítmény különböző munkaeszközöket bocsát rendelkezésre a napi irodai feladatok zökkenőmentes elvégzéséhez, például informatikai eszközöket, flipchartokat, valamint gyors és biztonságos Wi-Fi hálózatot. A létesítmény biztonságáról tapasztalt biztonsági szakemberek gondoskodnak teljes körű videofelügyelet, riasztórendszerek és az értéktárgyak megőrzésére szolgáló zárható széfek segítségével. Az utcán könnyű parkolási lehetőség is rendelkezésre áll, névleges díj ellenében.
A létesítmény kiváló központi helyen található, ahonnan könnyen megközelíthető a tömegközlekedés, például az M3-as metró, a buszok, a villamosok és a trolibuszok. A 13. kerületben, a Dózsa György út és a Lehel utca kereszteződésében található. A létesítménytől sétatávolságra gyorséttermek, éttermek, sőt még élelmiszerpiac is található.
A cég szóvivője elmondta: "Célunk, hogy egész Budapest első számú coworking terévé váljunk. Arra törekszünk, hogy magas színvonalú szolgáltatásokat nyújtsunk, mint például kiváló tisztaság és higiénia, korszerű infrastruktúra, gyors és biztonságos kommunikáció, alapos biztonság a helyszínen, valamint kényelmes foglalási módok, hogy egy hívogató helyet hozzunk létre a jól teljesítő vállalkozások és vállalkozók számára. Ha kérdései vannak az általunk biztosított létesítményekkel kapcsolatban, csak írjon nekünk egy e-mailt vagy hívjon minket, és mi szívesen állunk rendelkezésére."
Egy Google felhasználó véleménye a létesítményről a következő: "Wow!!! Tetszik ez a hely, mindössze 7 perc sétára van a metróállomástól. Ennek a helynek olyan vibráló hangulata van, jó hely csapatépítésre és hivatalos megbeszélésekre. Nagyon ajánlott, ha irodai megbeszélésekhez keresnek helyet Budapesten."
Aki szobát, íróasztalt vagy irodahelyiséget szeretne bérelni, annak foglalási díjat kell fizetnie. Az ügyfeleknek legalább 48 órával az időpont előtt kell fizetniük. Ha bármilyen változás történik a menetrendben, az ügyfelek teljes visszatérítést kaphatnak, ha 2 héttel korábban értesítik a céget. Ha az ügyfelek egy héttel a tervezett időpont előtt értesítik a vállalatot, 50%-os visszatérítést kapnak. Az ügyfelek nem jogosultak visszatérítésre, ha a tervezett időpontot megelőző 48 órán belül próbálják módosítani vagy lemondani a szolgáltatást.
Az iroda címe: Budapest, Lehel utca 14, 1134. A FRoffice Coworking a +36 30 202 5600-as telefonszámon érhető el. Az iroda vagy tárgyalóterem foglalás iránt érdeklődők a cég weboldalán számos képet böngészhetnek a létesítményről. Az ügyfelek érdeklődés esetén a info@froffice.hu e-mail címen is felvehetik a kapcsolatot a céggel.


SOURCE: Press Advantage [Link]