Eagan, Minnesota based Twin Cities PC Repair recently published a new article advising how members of the community may avoid Webcam Blackmail and how they should address such a situation, should it arise. Though the company specializes in repair services, they host a blog through which they provide insight on computer-related various issues.
The new blog post comes as a result of the recent increase in fraudulent messages that have been circulating, as several users have reported that they have been contacted by individuals claiming to have intercepted their username and password. These messages often state they have been watching the victim's screen activity and webcam, unbeknownst to the victim. Typically, attackers threaten to broadcast footage to the victim's contacts, colleagues, or social media channels, and then demand payment in Bitcoin, due to its anonymous nature, in order to keep confidential information from being shared publicly.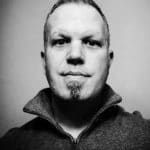 While the stressful situation that individuals are put in when they receive such threats can lead them to make hasty decisions, the company notes that there are several options to consider before agreeing to the supposed hacker's demands, as one may fall prey to simple intimidation tactics. It is only in rare cases that such threats are true—thus it is of the utmost importance to inform oneself before acting on any impulses. Victims should keep in mind, for instance, that even after meeting the hacker's demands, there is no guarantee that the blackmailing will stop.
As Twin Cities PC Repair explains, the best course of action to take when facing these kinds of threats and messages demanding payment is to ignore it, as it is most likely a simply trick meant to prey on naive individuals. This strategy targets individuals who, perhaps, may not be as tech-savvy as others, and do not understand much regarding how the internet works. This lack of information makes them the perfect victims in such cases.
"The only viable way for a hacker to get your information is through a major leak in information for a big website, like LinkedIn, Facebook, or Yahoo," explains Patrick Jensen, a representative of Twin Cities PC Repair. However, he further states that this is highly unlikely, as major leaks of this sort are not common, unlike what certain computer myths may claim. He elaborates, "The details leaked from these sites, and others facing the same issues, are sold online for years after the initial breach. Hackers buy username and password combinations in the hopes of reusing them to access services, steal money, or blackmail their owners."
Despite the unlikely nature of such attacks, the company maintains that it is most advisable to change the passwords of all the accounts that share the same login information. This prevents hackers from accessing other accounts that may have more sensitive information, which they could end up using as blackmail material as well in the future.
However, as the company notes, the most effective course of action is to prevent these situations from occurring altogether. There are several ways to go about defending against attacks of this nature, such as by using a unique password for every website. Conveniently, all unique passwords can be utilized via a password manager to make usage more practical and straightforward. By using a different password for each site, the perpetrator of a hypothetical hack would only gain access to one site at a time, effectively negating one of the most common threats that computer users face, even in worst-case scenarios.
Their commitment towards helping the community has earned Twin Cities PC Repair their reputation as one of the best companies in the area, as they have become the residents' go-to option when it comes to computer repairs. The company offers a broad selection of services, including MAC, PC, and laptop repairs, as well as software installation, hardware updates, data backup, malware removal, and custom-built computers, and many more.
Those in need of computer repair services in Eagan may reach out to Twin Cities PC Repair to follow up on any inquiries. They may also visit the company's website or visit the following link to learn more: Computer Repair Near Me.


SOURCE: Press Advantage [Link]