Acacia Fysio plus Zorg, a physical therapy clinic in Almelo, The Netherlands, is proud to announce that their manual therapy service has been gaining in popularity. This is because manual therapy may help in minimizing the pain experienced by many people in Almelo from their neck, back, and other joints. Manual therapy is a specialized master's program that can be taken after completing the regular study of physiotherapy. The training is broadly oriented but the main focus is on enhancing the joint functions of the legs, arms, and spine.
Manual therapists examine the patient's vertebrae joints and other parts of the body in detail so that they may treat affected areas in a targeted manner. This allows them to fully understand the movement disorders that patients are suffering from in relation to activity problems such as turning the head or bending over. If there are also issues encountered by the patient while doing work or hobby in connection with the health problem, this is also mapped out by the manual therapist. And whenever necessary, they will also consider personal and environmental factors in order to provide the best possible treatment.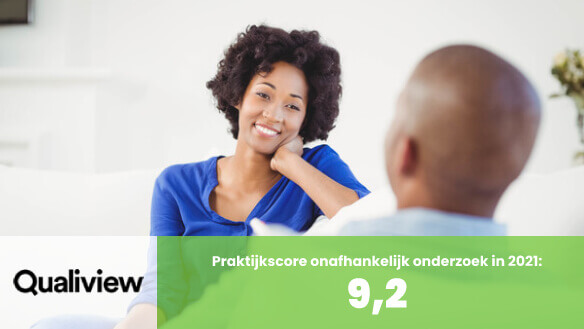 Manual therapy is very much needed in the Netherlands where there were more than two million people suffering from neck and back pain in 2018. This corresponds to 12 percent of the country's population and it is likely that these figures are also applicable to the city of Almelo, which is located in the eastern part of the country. Fortunately, chronic and acute neck and back pain may be treated effectively by manual therapy.
The physiotherapist with a master's degree in manual therapy concentrates on the spine although this doesn't mean that he or she will not examine and treat other parts of the body. Manual therapists will conduct a thorough physiotherapeutic exam in order to have a good visualization of the problem.
Those who are suffering from headaches, back aches, dizziness, and neck pain, for instance, will usually benefit fast from a number of manual therapy treatments. A not so obvious group that can benefit from manual therapy are crying babies. At Acacia Fysio plus Zorg they specialize in treating the problem of crying babies. With a treatment average of about two sessions and a success rate of more than 90 percent, they have been able to help a lot of babies and their parents.
Aside from manual therapy, Acacia Fysio plus Zorg also provides pelvic physiotherapy, sports physiotherapy, and geriatric physiotherapy. Pelvic physiotherapy is concerned with pelvic issues, which some people find to be embarrassing. The pelvic physiotherapist in Almelo can discuss and offer a remedy for incontinence, stool or other issues in the pelvic area. In general, this kind of physiotherapy is for pelvic pain, whose cause is unclear in many women, even after undergoing various tests and examinations. In some instances, the pain may be due to a problem with the pelvic floor muscle, which may be treated with a specialized form of physiotherapy that is known as pelvic physiotherapy.
They also provide sports physiotherapy, which is focused on preventing and recovering from injuries in athletes. Sports physiotherapy is different from regular physiotherapy in its aim of allowing the athlete to recover as fast as possible so that he or she may be able to get back to the old level. This is made possible by the manual therapists in Acacia Fysio plus Zorg mapping up an individual and personal program, in which it is analyzed how to best prevent injuries while helping to eliminate the current injury in the best possible way.
People who would like to know more about the manual therapy services offered at Acacia Fysio plus Zorg can check out their website, or contact them on the telephone or through email. They are open from 7:00 am to 9:00 pm on Mondays and Thursdays; from 7:00 am to 7:00 pm on Tuesdays and Wednesdays; and 8:00 am to 6:00 pm on Fridays. Those who want to know more about the physical therapy clinic can get Acacia Fysio plus Zorg updates through their press releases.


SOURCE: Press Advantage [Link]