Acacia Fysio plus Zorg, a physical therapy clinic in Almelo, The Netherlands, is happy to announce that dry needing is one of their most popular services. Dry needling is a physiotherapeutic treatment where needles are used to relax trigger points that cause pain. These trigger points are actually muscle hardenings, which are an indication that a muscle is contracted or cramped and they are usually sensitive and thick. Thus, a way is needed to relax these muscles in order to relieve the pain and improve mobility.
The insertion of a needle into the trigger points will relax the muscles. Right after needle insertion, the muscles will tighten for a short while, resulting into a cramping feeling, but almost immediately the muscles will relax and the pain is reduced. It is important to note that dry needling is different from acupuncture. Both therapies use needles to relieve muscle pain and tension but with acupuncture, the intention is the treatment of the "energy," while with dry needling, the purpose is to simply let the muscles relax and relieve the pain.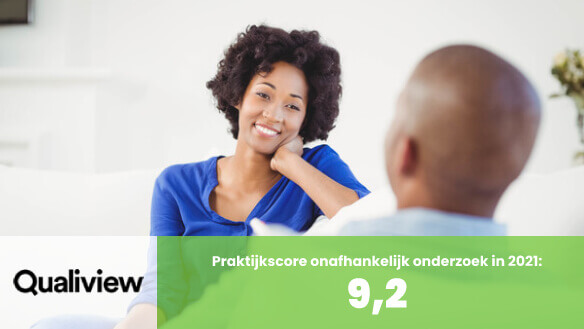 Dry needling is often needed in Almelo because people tend to walk a lot everyday. This results into stuck muscles, and with the muscles no longer relaxed, the pressure on them increases. After a while, it becomes very difficult to move the muscle. When the muscles become relaxed, the pain is lessened and it becomes easier to move them.
In the dry needling treatment process, the physiotherapist feels for the trigger points, which are usually those points in the muscles that are somewhat thicker and more sensitive. When a trigger point is located, the physiotherapist will insert a needle into the muscle. After the completion of the treatment, the patient may experience some side effects, including fatigue or after-pain, but they will dissipate quickly. Eventually, the patient will notice that there is less pain and it easier to move the muscles. Patients may then perform some exercises at home to maintain the improved mobility and possibly prevent the muscle from cramping again.
Dry needling at Acacia Fysio plus Zorg is provided by Hans Olde Hengel, who was trained in orthopedic manual therapy, dry needling, and McKenzie part A. His expertise is the treatment of back pain and neck complaints. He has been working in Almelo since 1983 and he has great passion for his work as a manual therapist and physiotherapist. He works in partnership with a a children's practice in Almelo to treat children with headaches and babies suffering from functional disorders in the upper neck joints. He is a member of the professional association Royal Dutch Society for Physiotherapy (KNGF), the professional association of the Dutch Association for Orthopaedic Manual Therapy (NAOMT), and the Central Quality Register of Physiotherapy (CKR).
Aside from dry needling, Acacia Fysio plus Zorg offers other physiotherapy services. These include: manual therapy for issues with the spine and joints; pelvic physiotherapy for issues in the pelvis and pelvic floor area; sports physiotherapy for sports injuries; geriatric physiotherapy; physiotherapy for treating problems with the musculoskeletal system; physio-fit or fitness in a group that is guided by a physiotherapist; ultrasound diagnostics; EPTE therapy or percutaneous electrolysis therapy; lifestyle coaching; free consultation; and hand therapy for issues with the hands, wrists and arms.
Founded more than 20 years ago, Acacia Fysio plus Zorg is a physiotherapy practice in Almelo, The Netherlands, with three offices that are found in the Acaciapein, the Bellavistastraat and the Titus Brandsmahof. Their goal is to provide the best possible service by listening to their clients and understanding them as well as possible. Through the years the practice has evolved from a monodisciplined physiotherapy practice to a progressive and accessible multidisciplinary health center. Their team of friendly and highly qualified staff are ready to help clients find the solution to their health problems.
Those who are interested in learning more about dry needling and other Acacia Fysio plus Zorg info can visit their website, or contact them through the telephone or via email. They are open from 7:00 am to 9:00 pm on Mondays and Thursdays; from 7:00 am to 7:00 pm on Tuesdays and Wednesdays; and 8:00 am to 6:00 pm on Fridays.


SOURCE: Press Advantage [Link]