Brooklyn, NY - Although the term "slip and fall" may sound minor, slip and fall accidents are usually anything but. According to the Centers for Disease Control and Prevention, over a million people suffer injuries, and 17,000 are fatally injured each year in slip and fall accidents around the United States.
Slip and fall, or premises liability claims, are caused when property owners fail to keep properties safe for the people who use them. If an owner or manager is found negligent in a slip and fall claim, they can be held liable for the costs and damages that resulted from their negligence.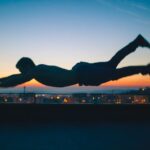 "Not all falls are slip and fall accidents," explains Denis Davydov, an experienced slip and fall lawyer based in Brooklyn, NY. "Slip and fall claims rely on proof that the owner or manager of the property was negligent in keeping it safe for others. Proving that an owner or manager knew of or caused a hazard and knowingly ignored it can be one of the most difficult challenges with slip and fall claims."
Unfortunately, insurance claims for slip and fall accidents may point the finger of blame back at the victim.
"When an injured party is seeking compensation from a fall, we need to look closely at their role in the accident. In New York, we have what is called pure comparative negligence that determines how much is the fault of the owner and how much may be the fault of the injured party," said Mr. Davydov. "This will regulate the amount of compensation the injured victim will be able to collect in compensation. When a victim is partially at fault for their own injuries, this will reduce the amount that they are entitled to collect, and it also opens the door for the insurance company to challenge a claim altogether."
Even when negligence has been proven, settlements in these claims can vary dramatically. Medical costs, lost wages, and other damages must be compiled and submitted to the associated insurance company. In most cases, there will be negotiations between the victim, their attorney, and the insurance company to come to a fair settlement for the victim. In some cases, a fair settlement is not obtainable through negotiation and a lawsuit ensues.
"Medical bills, lost wages, and personal property damages are the concrete damages that are factors in a slip and fall claim. An injury victim should be entitled to that amount, at the very least," continued Mr. Davydov. "When you begin to factor in compensation for pain and suffering or other non-financial losses, the insurance industry often uses a calculation called a multiplier. Hard costs are multiplied by this factor to come up with a settlement that considers pain and suffering. The multiplier depends on the severity of the injuries and the long-term prognosis and potential for recovery."
Consequently, slip and fall injuries can be complicated and multi-layered, and settlements vary widely. Getting skilled legal counsel is always advisable.
https://www.facebook.com/watch/?v=1044262366020516
Denis Davydov, Esq. is the principal attorney and an experienced New York slip and fall lawyer at the Law Offices of Denis Davydov in Brooklyn, New York. To learn more about him or his firm, go to their website at https://davydovlaw.com/how-are-slip-and-fall-settlements-calculated/