As a frontrunner in the event rental software industry, Albuquerque-based Event Rental Systems (ERS) is excited to present their cutting-edge software solution for businesses looking to automate, streamline, and optimize their operations. Discover the full range of features and benefits by visiting their website.
Rob Weinstein, President of Event Rental Systems, shared his insights on the driving force behind the software, stating, "Our primary goal at ERS has always been to empower event rental businesses with a comprehensive software solution that simplifies their operations, enhances customer experience, and fosters growth. We understand the challenges that rental companies face on a daily basis, and our software is designed to address those pain points, enabling them to thrive in a competitive market. As we continue to innovate and refine our platform, we remain committed to providing unparalleled support and cutting-edge tools to ensure the success of our clients."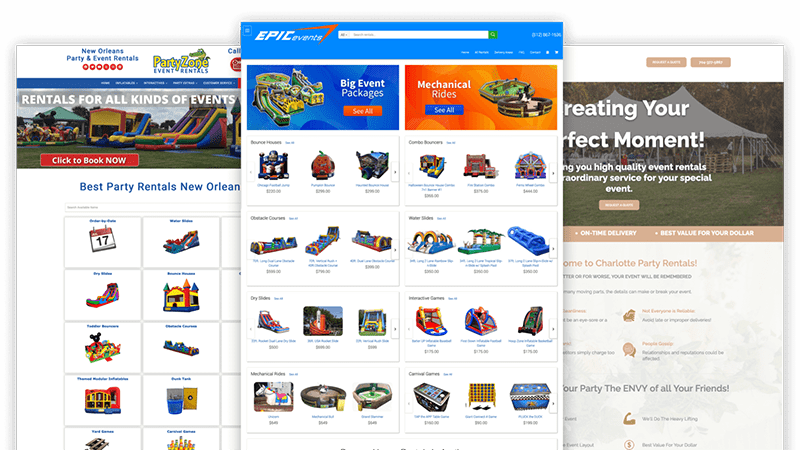 ERS offers a comprehensive web-based software package that allows clients to monitor real-time availability while placing orders online. With intelligent add-on sales, customer surveys, and booking reminders, ERS's software essentially puts businesses on autopilot. It streamlines operations with reporting, automatic marketing tools, scheduling tools, and routing tools, enabling companies to handle numerous customers simultaneously on their website. Accessible from any device with internet connectivity, ERS's software creates a seamless, efficient money-making machine for its users.
By leveraging the ERS software, businesses provide their customers with instant emailed receipts containing images and deposit information. This not only reduces workloads but also enhances the customer's perception of the company. Furthermore, ERS automatically sends online surveys to customers, fostering improved client engagement and providing valuable feedback for businesses to refine their products and services.
In addition to its core features, Event Rental Systems allows users to modify their website using a content management system similar to a word processor. This enables users to edit pages, text, and create unlimited pages. For example, users can generate a testimonial page, showcasing positive feedback from clients, which is automatically added to their website. This feature works in tandem with the automatic surveys, eliminating the need for manual feedback collection.
The numerous advantages offered by the ERS software have resulted in outstanding reviews from satisfied clients. Sarah T., a satisfied customer of Event Rental Systems, expressed her enthusiasm for the software, stating, "The ERS bounce house software has truly revolutionized our event rental business. It has automated our daily operations, making our processes smoother and more efficient. The real-time availability and online booking features have been a game-changer, and our customers love the convenience. Plus, the team at ERS provides exceptional support whenever we need it. I can't recommend this software enough for anyone in the event rental industry looking to elevate their business."
Interested parties can get in touch with Event Rental Systems through the compnay website contact form, by calling them at 505-435-9731, or by emailing info@eventrentalsystems.com. Their website offers a detailed overview of software features and pricing levels.


SOURCE: Press Advantage [Link]