Event Rental Systems, a leading software company that offers event rental solutions, is pleased to announce its comprehensive software services that provide customers with the tools to start a successful party rental business.
Event Rental Systems, or ERS, understands the challenges that come with starting a business from scratch, which is why the company is offering their expertise and software solutions to help customers jumpstart their party rental business.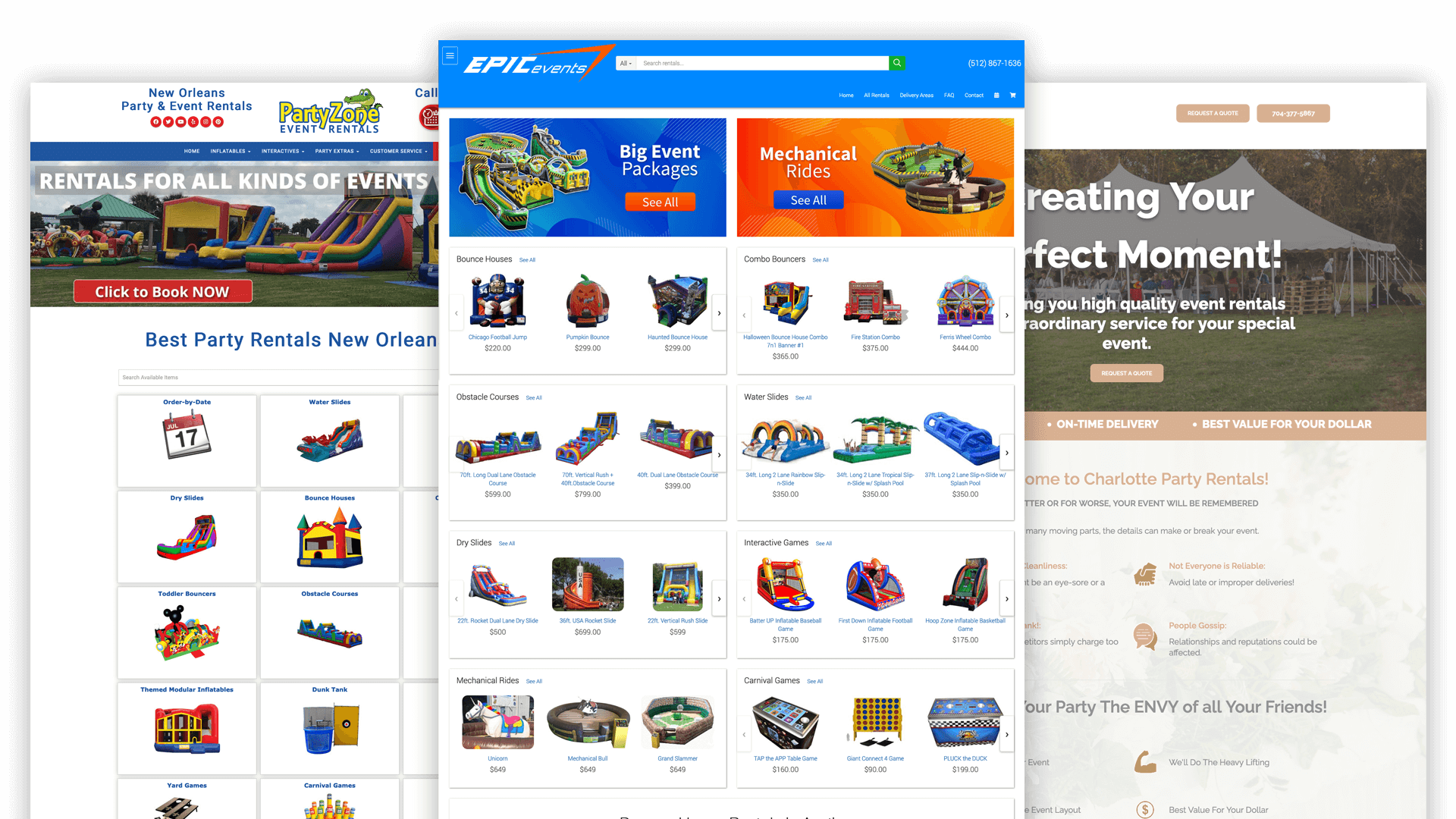 ERS offers a range of software services, including inventory management, online booking, and payment processing. The software is user-friendly and intuitive, making it easy for customers to manage their rental business effectively. Additionally, the software company offers a variety of customizations and integrations to meet customers' unique needs.
"We are thrilled to offer our software services to customers looking to start a party rental business," said Rob Weinstein, CEO of Event Rental Systems. "Our software solutions streamline the rental process, so customers can focus on growing their business and providing excellent customer service."
One of the biggest challenges that customers face when starting a party rental business is managing inventory. It can be challenging to keep track of all the different items and ensure that everything is in stock. Event Rental Systems' software solutions make inventory management a breeze. Customers can easily add items to their inventory, track stock levels, and set up notifications to reorder when supplies are low.
Online booking is another critical aspect of a successful party rental business. Customers want the convenience of being able to book rentals online without having to go through a complicated booking process. Event Rental Systems' software makes online booking simple and easy. Customers can easily browse available rentals, select the items they need, and book them online. The software automatically updates the inventory levels, so customers always know what is available for their specific party date and guest list.
Payment processing is another essential aspect of any rental business. Customers want to be able to pay for their rentals quickly and easily without having to deal with complicated payment systems. ERS' software solutions make payment processing simple and straightforward. Customers can pay for their rentals online with just a few clicks. The software also integrates with popular payment processors, so customers can use the payment processor of their choice.
"We understand that starting a business can be challenging," said Rob. "That's why we offer top-notch support, to ensure our customers can use our software effectively. We provide training and assistance to help our customers get the most out of our software, freeing up their time and energy to focus on providing the very best in service and selections to their own clientele."
Event Rental Systems' software services are the perfect solution for customers wondering how to start a party rental business directly from their homes. With easy-to-use software, top-notch customer support, and ongoing updates, ERS helps customers succeed, whether they're just beginning their venture or have worked in the party rental industry for decades
"We are committed to providing our customers with the best possible software solutions," said Rob. "We understand the challenges that come with starting a business, and we are here to help our customers succeed with our state-of-the-art software and unparalleled customer service"
For more information about Event Rental Systems and its software services, interested parties are encouraged to visit the official company website.