Carmichael, CA – Tree Service Pros Carmichael is pleased to announce the launch of its revolutionary tree relocation service, which allows customers to safely move trees from one location to another while preserving their value and enhancing their surroundings. The company's founder, Nemet William, has years of experience in the tree service industry. His expertise has allowed him to develop a process that ensures the safe removal and transport of trees without causing any damage.
Tree Service Pros Carmichael's tree relocation service is based on a four-step process. First, an experienced tree removal technician will assess the tree in question and determine the best way to move it without causing any damage. This includes securing the branches, roots, and trunk with straps and cords to ensure a safe journey.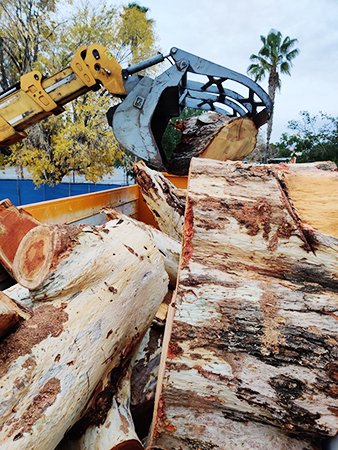 Second, a crane will be used to lift and transport the tree to its new location, where it will be placed in a secure foundation that has been prepped using special equipment and techniques. Third, additional stabilization methods, such as root barriers or stakes, may be installed to prevent soil erosion or other damage during moving. Finally, Tree Service Pros Carmichael's horticultural experts will fertilize and prune the relocated tree to ensure its healthy growth in its new home.
The company also offers other services besides its tree relocation service, including insect control, deep root fertilization, and stump grinding for an additional fee. By utilizing these services, customers can get the most out of their trees' relocation experience, ensuring long-term health and vitality for their trees at their new location. In addition, Tree Service Pros Carmichael also provides preventive maintenance options such as regular pruning and trimming.
Read this story to see Tree Service Pros Carmichael's recent activities protecting trees from diseases and pests: https://www.pressadvantage.com/story/58353-tree-service-pros-carmichael-collaborates-with-universities-to-combat-tree-diseases-and-pests.
"We understand how important trees are for the environment," said Nemet William, CEO of Tree Service Pros Carmichael. "That's why we're dedicated to helping our clients relocate them safely and efficiently, so they can enjoy the same beauty and natural benefits that come with having trees on their property."
Tree Service Pros Carmichael's tree relocation service provides several advantages to residential and commercial customers. In addition to preserving trees' value and aesthetics, it also helps reduce the time and money needed for removals by eliminating the need for large and heavy machinery. This means less disruption for neighbors and businesses alike.
Furthermore, this service offers an eco-friendly way to repurpose trees without replacing them with new ones. William said, "With our tree relocation service, we're able to preserve the life of existing mature trees and relocate them elsewhere, rather than having to start all over again with a new planting."
The company's experienced professionals adhere to strict safety protocols when relocating trees. They consider the soil type, water drainage system, and size of the roots, as well as the weight and size of the tree itself, to ensure successful transplantation. Each step is carefully planned to minimize potential damage or harm to nearby areas, homes, or businesses.
"We have a deep respect for our natural resources, so we take great care when handling any tree relocation project," said William. "Our goal is to provide our customers peace of mind knowing that their trees will be relocated safely and securely."
Tree Service Pros Carmichael is committed to providing quality tree services for clients throughout Carmichael and the surrounding areas. For more information about the tree relocation service or any other services, please visit their offices at 8037 Fair Oaks Blvd, Carmichael, CA 95608, United States. Tree owners can also contact the company at 916-603-2238 and sales@treeservicesacramento.com.


SOURCE: Press Advantage [Link]