Albuquerque, NM based Event Rental Systems (ERS) is pleased to announce that they are offering rental software for party rental and bounce house rental companies.
ERS is the leading software package for party rental companies. It is designed to allow customers to view real-time product availability and order online. With ERS, rental businesses can allow as many customers as they want to access their site at the same time. The goal of the software is to help people put their businesses on autopilot. As such, ERS has automated every part of the process, including intelligent add-on sales, customer surveys and booking reminders.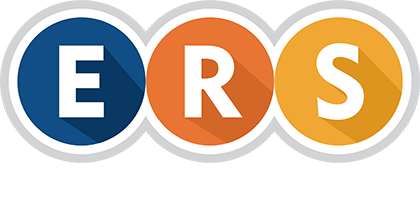 Thanks to this software, clients can take orders even when they are out attending to their personal lives, such as shopping or even sleeping. ERS generates reports and features automatic marketing tools as well as scheduling and routing tools that make business operations swifter and more effective. Combined with the other automation features, they facilitate a smooth operation for its users. SinceERS is a web-based software package, it can also be accessed from anywhere in the world (as long as internet access is available).
ERS comes with a personal website that can take orders at any time. It also allows users to edit this website. It even has its own content management system that allows business owners to add or edit their own pages and text without much difficulty. They may add as many pages as they want, and these pages will be included automatically in the navigation menus on their site. Users also have all kinds of options for these pages. For example, if they want to have a separate page that shares information about their business, they can make an About Us page. They may also gather reviews from their customers and make a Testimonials page. With this personal website, business owners can start and evolve their online presence in order to grab the attention of more customers.
ERS also provides business owners all the insight they need on their business. It allows them to keep track of all of their past, present and future events. It provides reports and data on how its user's business is doing. It enables tax, demographics and sales reporting. ERS even gives insight on customers and their interests. With this data, business owners can make informed decisions about their business and expand with confidence.
In addition, entrepreneurs can also make their customers' lives easier by using ERS. ERS provides customers with real-time online ordering, real-time online reservations, online payment, digital contracts, electronic receipts and much more. More information about ERS can be found here: https://www.eventrentalsystems.com/.
Great things have been said about ERS and its various features. Tony of Jump Jump Bounce says in a review featured on the ERS website, "We have been using ERS for two months now and could not be any more excited. When my site went live, I actually had an online booking before I could even see my own website on my computer. It's great to be at your regular job, at the park with the kids, or anywhere for that matter, and get a text message telling you that you've just made money. I could pay the monthly fee with only half of one of the eight online rentals I'm getting every week. Plus the click and print contracts, plus the routing, plus the knowledgeable human being that you speak to with all of your questions. I don't consider myself the smartest businessman in the world, but this has been the smartest business decision that I've made yet."
Ismael of 630 Jumps also says in another featured review, "I am so glad I found your great company, Rob. I've been extremely satisfied. I wish I had started using you from the beginning and not waited four months to come on board. I kept thinking converting every product over would take forever, and it did take a bit but it truly is how you mention on your website: it's like putting my business on autopilot. Awesome. extremely satisfied."
Those looking to take their party and bounce house rental company to the next level may check out Event Rental Systems. They may also learn more about ERS by visiting the following link: https://www.linkedin.com/company/event-rental-systems/about/.