The Dumpster Divers, a company based in Shrewsbury, MA, has announced that they are offering dumpster rentals, a recycling drop-off center, and other services in Shrewsbury and neighboring areas in Central Massachusetts. They offer four sizes of roll-off dumpsters for rent: 6-yard dumpsters, 10-yard dumpsters, 15-yard dumpsters, and 20-yard dumpsters. The 6-yard dumpsters are suitable for cleaning out a small house. The 10-yard dumpsters are appropriate for small-scale projects, such as minor home remodeling and spring cleaning projects. The 20-yard dumpsters are appropriate for medium-sized, single-room home remodeling and roofing projects. Those who are interested in learning more about the company's services can visit its website at https://www.thedumpsterdivers.com/.
President and owner of The Dumpster Divers Michael Fashjian said, "If you're doing a spring cleaning, remodeling project, or roofing repair, hauling the junk or waste yourself can be costly. Depending on your location, your landfill may require a permit or you might have to pay landfill fees that vary based on the weights and items you are bringing in. Plus you have the cost of gas from the back-and-forth trips. Hiring a dumpster rental company to haul your debris and junk away saves time and isn't necessarily much more than dump fees, depending on the size of dumpster you need. Our dumpsters prices are a flat rate based on size and weight, but with the flexibility to add more waste disposal weight if needed."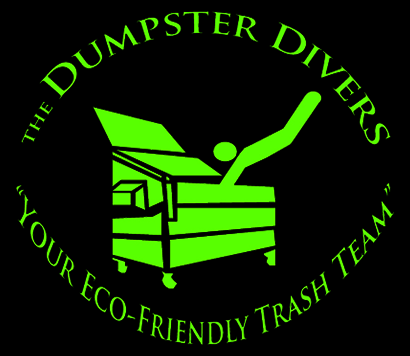 The company also provides a regional recycling center that is open on the first and third Saturdays of the month from 8:00 am to noon. They have specific prices for the recycling of each item, such as mowers, snowblowers, water heaters, and more. They can also handle hazardous scrap metal from air conditioners, refrigerators, microwave ovens, and more. The company can also recycle electronic equipment, wood, construction materials, and bulk items. Those who want to be updated about The Dumpster Divers can visit the company's official Facebook page at https://www.facebook.com/TheDumpsterDivers/.
For those who have large piles of brush, old stumps, and general yard waste, The Dumpster Divers can also help. The company has handled major land-clearing projects and also smaller projects, including yard cleanouts, branch trimming clearings, and more. The company's professional staff provides a quote based on the specific waste disposal needs of a particular customer. It also offers junk removal services for small building demolition projects for old barns, garages, sheds, and small houses.
Started in 2010, The Dumpster Divers is a family-owned local trash removal company focused on offering dumpster rentals and trash recycling for homeowners, businesses, and contractors throughout Central Massachusetts. These dumpsters can be used for throwing away junk and other unwanted materials that are often produced when completing home improvements, renovations, roofing repairs, yard cleaning, house cleaning, and more. The company provides a regional recycling drop-off center in Shrewsbury and all of the items collected are appropriately recycled as a way to minimize landfill waste. It has an eco-friendly team who takes care of its innovative recycling programs and the company even does dumpster diving as a way to find out if there are items in the dumpster that are still usable, such as tools, furniture, children's bikes, etc.
Those who are interested in learning more about the trash removal services and dumpster rentals provided by The Dumpster Divers can visit its website or contact the team on the phone or through email. The company is open from 7:00 am to 6:30 pm, from Monday to Friday; and from 7:00 am to 12:00 pm on Saturdays. Those who want to know about the company's location and other relevant information can view the Google Maps page at https://goo.gl/maps/8G9k31F2ohyD3tom8.


SOURCE: Press Advantage [Link]