Local, family-owned company The Dumpster Divers has been helping homeowners and businesses obtain the ideal dumpster rentals in Shrewsbury, MA for their home improvement and contracting needs since 2010. Readers in its service area in Massachusetts can find out more about the company by visiting its official website.
A spokesperson for the company talks about its dumpster rental and junk removal services by saying, "Whether you are a DIY tinkerer who wants to make sure their home's layout and décor is just perfect or you are a professional who has a long list of clients to serve, if you are working on a construction or home improvement task, chances are you are going to need to arrange a dumpster to haul away the waste generated. In Shrewsbury, there is no better partner for you than The Dumpster Divers. As a family-owned business, we prioritize warm customer service, punctual deliveries, and affordable pricing that will easily fit within your budget. Whatever task you need your dumpster for, whether it is home improvements and renovations, small-scale demolitions, disposing of roofing materials, yard waste disposal, basement, and attic cleanouts, and more, you can always rely on us to deliver a clean solid dumpster to your doorstep when you need it the most. Make sure to follow us on our Facebook page to stay updated with all our special offers and announcements."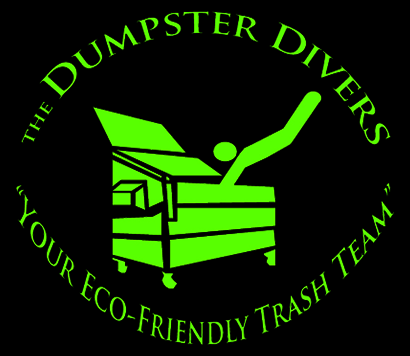 The company's 6-yard dumpster, which is perfect for small house cleanouts and does not allow demo or construction material, has a base rental price of $350 and includes ½ a ton of waste material. The company's 10-yard dumpster, which is perfect for small-scale projects like spring cleaning or minor remodeling, has a base rental price of $400 and includes 1 ton of waste material. The company's 15-yard dumpster, which is perfect for landscaping projects or small remodels, has a base rental price of $500 and includes two tons of waste material. Finally, The Dumpster Diver's 20-yard dumpster is perfect for reroofing and medium-sized, single-room remodels, has a base rental price of $600, and includes three tons of waste material. All of the company's dumpsters can be rented out for 10 days for a base price which also includes a predetermined weight. The Dumpster Divers charges $10 per additional day of rental and $175 per additional ton of weight that exceeds the respective dumpster's included tonnage.
The Dumpster Divers also operates a regional recycling center and provides recycling pickup services in Grafton, Northborough, Shrewsbury, and Westborough towns. Apart from dumpster rentals and junk recycling, the company also provides other services such as brush and stump removal, small building demolition, and vehicle disposal or purchase of old cars, trucks, and tractors.
The company delivers its wide range of rental dumpsters to any location within a 35-mile radius of its Shrewsbury, MA, office. For locations that are farther away than 15 miles, the company asks for a nominal fuel surcharge. The company also provides a list of items on its website that are not allowed to be disposed of. The customer will be asked to pay an extra fee to cover the special handling charges at the transfer station if the aforementioned listed items are found.
The Dumpster Divers has garnered a lot of goodwill from local Shrewsbury residents who have rated the company at a perfect 5.0 from over 200 reviews on its Google My Business page. Homeowners and contractors in the company's service area can check out what the local community has to say about The Dumpster Divers services on its Google business profile.
Central Massachusetts residents and businesses can contact The Dumpster Divers at (508) 925-5245 to book a dumpster rental or to inquire about the rest of its services. Those who want to avail of its junk removal services are requested to make a trash pile in their garage or driveway, take pictures, and then send the pictures over to the company at mike.thedumpsterdivers@gmail.com.


SOURCE: Press Advantage [Link]