North Salt Lake, Utah based Mushin Self Defense is pleased to announce that, following the outstanding success of their 30-day trial kid's karate program, they are now also offering a 30-day trial for their Mixed Martial Arts (MMA) programs for adults. The school emphasizes that no experience or level of fitness is needed to get started, and they are happy to answer any questions during signup.
The gym is noted for its friendly, patient and helpful teachers and students. Anyone interested in learning in a safe and friendly environment can now do so with their risk-free Mushin MMA training 30-day trial. As a bonus, everyone who starts the free trial will also receive a free T-shirt to commemorate their attendance. The family-friendly school invites both kids and parents to train at Mushin, an institute that has served Salt Lake City and Davis County for over 17 years with a simple mission: to teach Life Skills, Integrity, Discipline, Respect, Toughness, and Courage both on and off the mat.

Brian Yamasaki of Mushin Self Defense says, "We want everyone who has ever thought about developing fitness and self-defense skill to have an opportunity to try it, risk-free. While it is easy to spot the growth of new skills and physical benefits gained through the exercises and techniques in the classes, we also tend to build a strong sense of discipline and self-confidence. Our goal is to help our students excel and develop in all aspects of their life."

One of their students, A. Walter Johnson recently left a glowing review of their MMA classes, saying, "I have now been in martial arts for 30 years. Though I'm still of a beginner's mind, I've had the good fortune to train under some of the greatest masters in the world, lineage holders in centuries-old lines whom I sought out and traveled out of state to train with for most of my martial arts career. This is not to my own personal credit at all, for I am still a learner. Nevertheless, I know very clearly what good martial art is, and what it is not. Brian Yamasaki is not only one of the best teachers of MMA in the state, he is one of the most gifted martial artists I have trained with, which is saying a lot. Anyone who is able to work with him is very fortunate."

Those who wish to pursue technical excellence in MMA may wish to take note of what Gavin Massey says in his 5-Star review on Google. In it, he states, "I have trained at gyms all over Salt Lake and the instruction at Mushin is the best, in my opinion. They really understand the fight game on all the different levels and are able to break it down through explanation, and then enforce the principles with appropriate drills. Each lesson builds on a curriculum that is well thought out and aims to build the skills to be a complete fighter. The gym is clean and well run. I recommend Mushin Self Defense."

The school also offers private training for those who prefer personalized instruction. Their full schedule of classes, which includes Kids Karate, Thai Boxing, Women's Only Self Defense, Brazilian Jiu-Jitsu, Grappling, and Weapons and Tactics can be accessed through their website at https://mushinmma.com. Their Kid's Karate Trial was recently featured on Street Insider, one of the leading online news sites in the US. The article highlights that the school takes the safety of its students seriously (their standard classes are structured to ensure safety by default).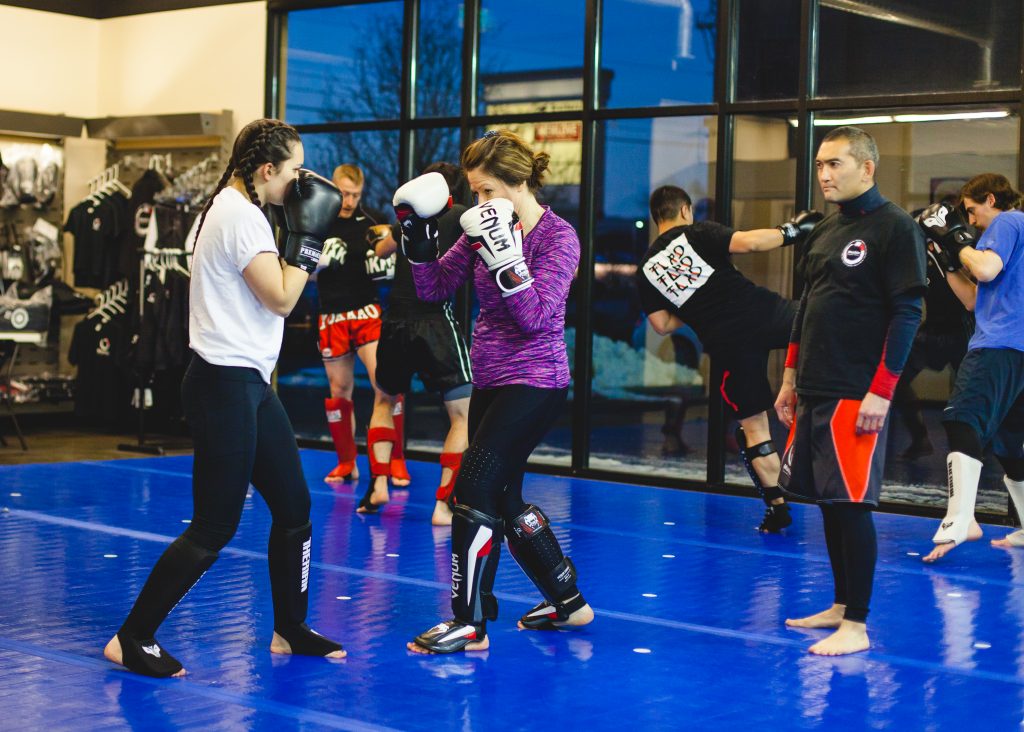 The article quoted Brian Yamasaki, who said, "We actively teach our students how to approach their training with a state of mind that can be applied to virtually any task in life. Discipline is often the key to making great steps forward in life, so we ensure that the children we work with learn to carry a balanced, yet potent, combination of assertiveness and humility as well. They will leave our classes as stronger individuals, both mentally and physically capable of setting realistic goals they can achieve—and proving themselves in positions of trust and leadership."

Brian Yamasaki says it all starts with booking the free trial as Mushin Self Defense can provide instruction for many martial arts. Their students come from all ages, backgrounds, and maintain a wide range of fitness levels. Many find that their training at the school often helps many other aspects of life, helping them temper aggression and think through situations in a fun, instructive and inclusive environment.

Those interested in booking their free 30-day trial for an MMA class can do so through the website, following which the school will contact them to schedule their free introductory lesson. Anyone interested is also invited to connect with the studio through their active social media channels on both Facebook and Instagram.


SOURCE: Press Advantage [Link]