North Salt Lake, UT based Mushin Self Defense is extremely pleased to announce that the school is offering a free 30-Day trial for their kids karate classes. Children are invited to join the esteemed martial arts school to begin their journey into self-defense, and the 30-day trial will allow them to test whether karate is the right discipline for them. Classes at Mushin Self Defense are divided between kids (ages 5-8) and youth (ages 8 and up).
Those who wish to participate in the trial program may visit https://mushinmma.com/kids-martial-arts/ to sign up. The school will quickly contact the parents to schedule their child's first free introductory lesson. As a bonus, each child who starts the free trial will receive a free T-shirt as well to commemorate their attendance.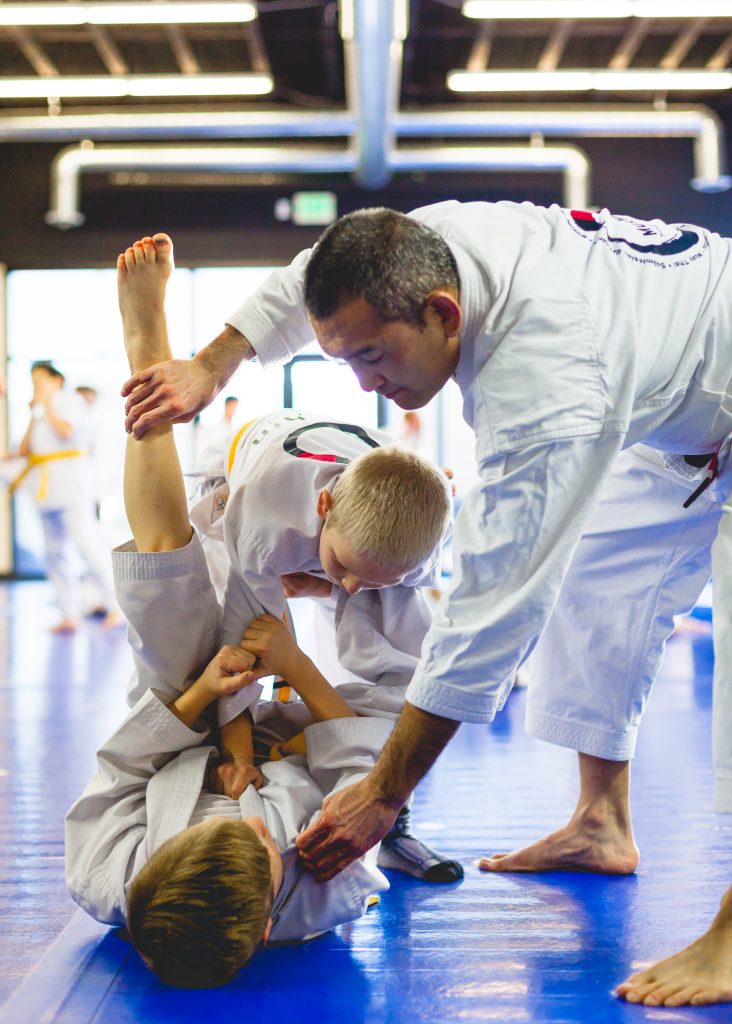 Brian Yamasaki of Mushin Self Defense says, "Martial arts can drastically change a child's life for the better. While it is easy to spot the physical benefits they stand to gain through the exercises and techniques, Mushin also tends to inculcate a strong sense of discipline and self-confidence. Our goal is to make better martial artists by first making better people."
He continues, "We actively teach our students how to approach their training with a state of mind that can be applied to virtually any task in life. Discipline is often the key to making great steps forward in life, so we ensure that the children we work with learn to carry a balanced, yet potent combination of assertiveness and humility as well. They will leave our classes as stronger individuals, both mentally and physically capable of setting realistic goals they can achieve—and proving themselves in positions of trust and leadership."
Most notably, parents who are not familiar with martial arts programs for children will be pleased to learn that Mushin Self Defense takes safety extremely seriously. Thanks to the measures they take to ensure that each child's 30-day trial will occur without incident, parents can expect their child to enjoy a completely risk-free experience as they try their hand at martial arts. As a rule, the school's standard classes are structured to ensure safety by default. The trial program goes a step further to gently acclimatize newcomers with the rigors of martial arts.
Yamasaki explains, "Many of our current students are already well on their journey to achieving their peak potential. While we are willing to work with every child to get them up to speed since no child will want to feel left out, it is important to remember that everyone is unique and will have to train at their own pace. Their first steps into the world of martial arts are often among the most crucial because lots of students feel like dropping out if it seems too difficult or uninteresting. It is our responsibility and privilege to inspire our students to work harder and exceed their own expectations."
Given that the school has gained a vast amount of experience teaching over the years, he asserts that this enables them to quickly determine which areas a new student can excel in and which techniques will take them more time to learn. Yamasaki says that finding a balance between a student's current abilities and their expectations is often a vital component of supporting their growth.
Mushin Self Defense enjoys a wealth of positive reviews that attest to the excellence of its programs. For instance, this 5-Star review from Angela Seely says, "I have had my boys at three different Karate studios, (including Kona) and this place is by far my favorite. When my son was in kindergarten, he had a rough year and this place was really good for him. Brian knows how to make it fun while teaching them how to be respectful and listen. The older kids that help him are great and I feel like all the kids get equal attention. He is great at talking them through emotions as well. This place is very worth it and it is the only studio that my kids enjoyed learning Karate at. Brian is patient, encouraging, and so great with the kids."
Those who wish to learn more about the free 30-day trial and the martial arts school's programs may contact Brian Yamasaki by phone or by visiting the Mushin Self Defense website. Furthermore, parents are welcome to connect with the studio through their preferred social media platforms. Mushin Self Defense maintains an active presence on both Facebook and Instagram.


SOURCE: Press Advantage [Link]