Family Dental of Teravista, based in Georgetown, TX, is helping patients regain full use of their teeth and jaw with dental implants. Where previous generations had to rely on imperfect dentures alone to regain some functionality, dental implants restore virtually all a patient's chewing capability with far fewer drawbacks.
Dr. Brandon Hoffman of Family Dental of Teravista clarifies that the clinic does still recommend complete and partial dentures for certain patients, depending on their circumstances and preferences. Despite its shortcomings, this dental practice still has some notable advantages that patients appreciate, especially if they are unable or unwilling to make use of dental implants. If possible, however, Dr. Hoffman explains that he is likely to recommend dental implants over dentures, and he has many reasons for doing so.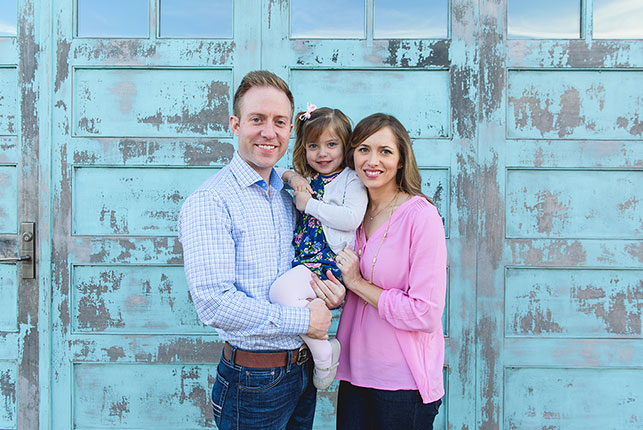 "If you are missing a few or even all of your teeth," he explains, "dental implants are the most advanced treatment you can have to restore full use of your mouth. In fact, patients report that it feels like getting a brand new set of teeth. They are very strong, and the way they are implanted actually helps prevent bone loss in your jaw."
There are several types of implants, and the major differences typically have to do with how many teeth the patient needs replaced. Overall, however, they share certain traits that make them suitable for this application. During a procedure, Dr. Hoffman will implant a metal post in the jaw bone. This post is made of titanium, a metal that is notable for its biocompatibility (the body is unlikely to reject it as foreign matter). The post will also serve as the foundation for the rest of the implant; a false tooth or crown will then be attached on top. The replacement, Dr. Hoffman assures, will perfectly align with neighboring teeth, allowing it to sit naturally in the mouth and be indistinguishable from its real counterparts.
Dental implants come so highly recommended by top dentists because they fulfill virtually every requirement a patient may have. They are permanent, durable and cosmetically appealing, and they function similarly to natural teeth. As a result, patients can use their dental implants as if they never needed a replacement, eating, drinking and expressing themselves as they wish. They can also care for their overall dental hygiene in the same way post-procedure. Dr. Hoffman always encourages patients to continue brushing, flossing, rinsing and so on as they would with regular teeth.
The clinic makes it a point to make patients feel as welcome and comfortable as possible when they stop by for any procedure, including dental implants. This, the clinic says, helps patients relax and make the most of their time.
As Mischia F. says, "The office was able to schedule me at 7am so that I didn't have to be late to work, and they saw me within five minutes of my arrival time. The ladies up front are super friendly and helpful. Carol was my hygienist, and she did a thorough but gentle cleaning. She was honest about my oral health and hums country tunes quietly while cleaning. That really kept me calm. Dr. Hoffman was nice, saw me in a timely manner, and again, was really honest about the best options to maintain good oral care. I'm excited to have finally found a good dental office."
An excerpt from a review by Spencer H. says the clinic has an, "Incredible dentist and staff. Professional, skilled, communicative, caring, and frankly there are far too many positive adjectives available here to list them all. If you want a terrific dentist, Dr. Hoffman should be at the top of your list."
Most adults are good candidates for dental implants (children may need temporary solutions until they are old enough), and the clinic offers several supplementary procedures that can help a patient prepare for their dental implants.
All are welcome to contact the clinic directly to learn more, and the clinic encourages patients to stay in touch over social media. For further details, visit: Family Dental Of Teravista.