Beverly Hills, California -
Beverly Hills, CA based Jochen Chiropractic & Wellness Center is inviting their community to make an appointment if they experience problems moving due to pain. Chronic pain can be debilitating for a variety of reasons, and some types of movement can exacerbate this to an unbearable degree. The clinic seeks to help people restore their mobility and overall quality of life via chiropractic techniques and other treatments. See more here: Chiropractor Near Me Beverly Hills.
"Your body is a complex machine with a lot of moving parts," says Jochen Chiropractic. "Everything is connected, and a hiccup or strain in one area can lead to significant loss of motion in others. As every chiropractor knows, nothing is more connected to the rest of your body than your spine, so many problems can actually be solved here with the right adjustments. However, you will also find that Jochen Chiropractic & Wellness Center embraces all techniques and methods that are shown to help patients recover their mobility and peace of mind, so we offer a range of complementary services as well."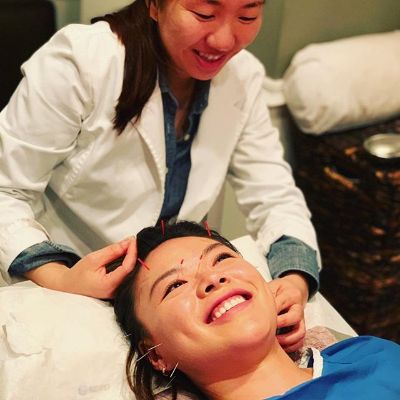 One area in which chiropractic care is particularly useful is in the treatment of injuries sustained in sports. According to the clinic, most sports injuries affect the soft tissue, caused by the body being forced into unnatural positions by accidental collisions or even unsafe techniques. To help their patients, the clinic utilizes a combination of treatments, including safe and natural spinal adjustive techniques, physiotherapy applications, soft tissue mobilization, stretching and exercise programs, diet and nutritional counseling and even extensive biomechanical training. The goal, they say, is not simply to mask or hide the pain the patient is experiencing, which is how painkillers work. The source of the trouble must be identified and dealt with.
Jochen Chiropractic says that eliminating pain is never their primary concern, though it is often the direct result of their work. Instead, they seek to counter the issues that led to its formation, which may include muscular imbalances, biomechanical deficiencies, improper sporting techniques and improper conditioning. Notably, the clinic is always pleased to share their recommendations for future practice sessions and tournaments, helping either athletes or exercise enthusiasts push their bodies in a safe manner without the same risk of injury that led to their original condition. See more here: Sports Chiropractor Beverly Hills.
Thanks to their efforts, the clinic enjoys an excellent reputation among their patients, many of whom are keen to share their testimony following a successful treatment. A detailed review from G. Yerikyan, for instance, serves to illustrate what the chiropractic clinic can do for the members in their community. While some approach chiropractors for help attaining their best self and promoting a complete sense of well being, the clinic says many of their patrons actually come in for help dealing with chronic pain.
The review explains, "I got into a car accident about a month ago and was referred over to Jochen Chiropractic & Wellness Center where I received the best treatment for my back pain. Dr. Jochen and his whole entire team have been absolutely incredible since day one. They have helped me so much throughout this whole process, and I honestly can't thank them enough for their amazing service. I've come a long way since the car accident, and I wouldn't have made this much progress without Dr. Jochen and his wonderful team. With all that said, I would highly recommend Jochen Chiropractic & Wellness Center to anyone who's in need of physical therapy, especially if you or anyone else is dealing with an injury. Trust me, Dr. Jochen and his team will take care of you no problem. 5 Stars all across the board!"
Other reviews praise the clinic for the deep respect with which they treat all their patients. Since Jochen Chiropractic & Wellness Center considers every patient's needs from a holistic perspective, they believe that the best way to support their overall service is with exemplary customer support. As such, any patient may expect their chiropractor and other staff to be communicative, friendly, courteous and professional throughout the duration of their treatment.
Jochen Chiropractic & Wellness Center can help patients experiencing mid or lower back pain, neck pain, scoliosis, carpal tunnel, fibromyalgia and much more. In addition to chiropractic care, they offer acupuncture, laser therapy, skin care, cupping and even corporate wellness programs, among others. See more here: Cupping Therapy Near Me Beverly Hills.
The clinic can be reached via phone and email. Alternatively, patients are welcome to reach out to Jochen Chiropractic through Instagram and Facebook.


SOURCE: Press Advantage [Link]