Beverly Hills, California -
Jochen Chiropractic & Wellness Center, a holistic and pain-free clinic in Beverly Hills, CA, that provides chiropractic care, cupping therapy and other traditional Chinese medicine (TCM) techniques has emphasized in a recent blog post the value of a chiropractic massage. For those who are suffering from a sports injury, neck pain, headaches, lower back pain, or a chronic pain condition like fibromyalgia, a soft tissue massage may just be what is required.
Dr. Stephen Jochen, D.C. says, "Chiropractic massage combines the benefits of chiropractic care with massage therapy to bring you the best of both worlds. Massage is more of a conservative holistic approach to musculoskeletal issues that increases circulation, reduces swelling, and relaxes your muscles. By combining chiropractic treatments with massage, your muscles will support the adjustments you receive from me and my staff of chiropractors and lead to a reduction in pain with an increase in bodily function."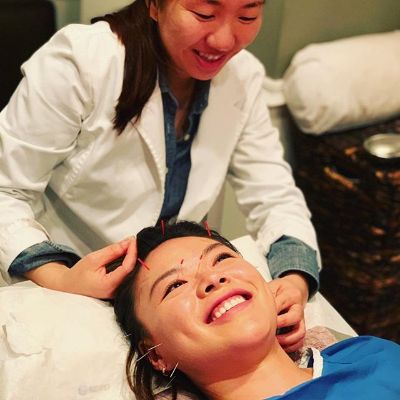 It is important to note that when massage therapy is combined with chiropractic care, a synergistic therapy is achieved. Chiropractic care optimizes the nervous system via spinal manipulation. Massage therapy employs pressure to manipulate tight muscles and soft tissues. Trigger point massage, meanwhile, applies pressure to a particular point that initiates a therapeutic sensation to several areas for relieving tension.
It is also essential to note that massage can be beneficial for chiropractic care before or after spinal alignment. A massage that is received before a chiropractic alignment tends to make the spine more receptive to the adjustment because of the loosened muscles. And getting a massage after the chiropractic adjustment reduces the risk of the muscles exerting tension on the spine that could get them out of alignment again because the muscles will continue to be soft and relaxed. Aside from manual therapy, Dr. Jochen will also discuss the environmental factors that can also help improve the condition of the patient. He may also recommend some ergonomic workplace adjustments
This Beverly Hills chiropractor also applies other types of therapeutic methods, including cupping therapy, and other similar methods. Cupping therapy is a TCM method that may help to boost circulation by utilizing the suction created by the cups. Because of the heated cups positioned on certain meridian lines, the muscular tension that results from an injury or physical activity is relieved.
Cupping therapy is typically provided for the back, neck, and shoulders as a way to relieve stiff muscles, decrease inflammation and swelling, and provide relief to pressure points on the body. Aside from helping to restore muscular function and getting rid of stress before and after a sports event, cupping therapy may also help with arthritis; coughs and colds; headaches, including migraines; and stress.
Founded in 1994, Jochen Chiropractic & Wellness Center specializes in helping patients in reach their wellness goals by using various types of skills and expertise that make up the whole wellness spectrum, such as chiropractic care, cupping therapy, massage therapy, and more. Dr. Stephen Jochen, D.C. heads a group of health practitioners at the chiropractic clinic and wellness center where they always take a holistic perspective of health care. They offer a holistic path for patients to achieve a pain-free lifestyle without having to take a lot of medication or having to undergo surgical procedures. With close to 20 years of experience, Dr. Jochen and his team can offer assistance for a wide array of health issues, from lower back pain to carpal tunnel syndrome, by applying various methods, such as chiropractic care, massage, cupping therapy, acupuncture, and more. And they always follow a three-tiered approach to healing: correction and recovery; pain-free treatment alternatives; and prevention and wellness.
When looking for a chiropractor near me Beverly Hills residents can visit the Jochen Chiropractic & Wellness Center website or contact them through the phone or by email. They are open from 8:00 am to 7:00pm on Mondays, Wednesdays and Fridays; from 1:00 pm to 7:00 pm on Tuesdays and Thursdays; and from 9:00 am to 1:00 pm on Saturdays.