UK based Olympus Mobile Tyre Fitting is offering their assistance to London customers who find themselves running afoul of their anti-theft locking lug nut. While these devices are crucial for the average Londoner who wants to protect their alloy wheels against theft, losing the locking wheel nut key can be quite an inconvenience. Olympus Mobile Tyre Fitting, however, can fix the problem both quickly and affordably.
"In London, car security is important for alloy wheels with an anti-theft locking lug nut. When people lose their car wheel lock key, people call us as we can use a removal kit to remove the stuck wheel nut. This will let them or their mechanic change the vehicle's wheels again." Given that a set of wheel locks includes four nuts (one for each wheel) and a single socket key, misplacing or breaking the latter will mean that none of the tyres can be changed, so this problem would not be isolated to a single tyre.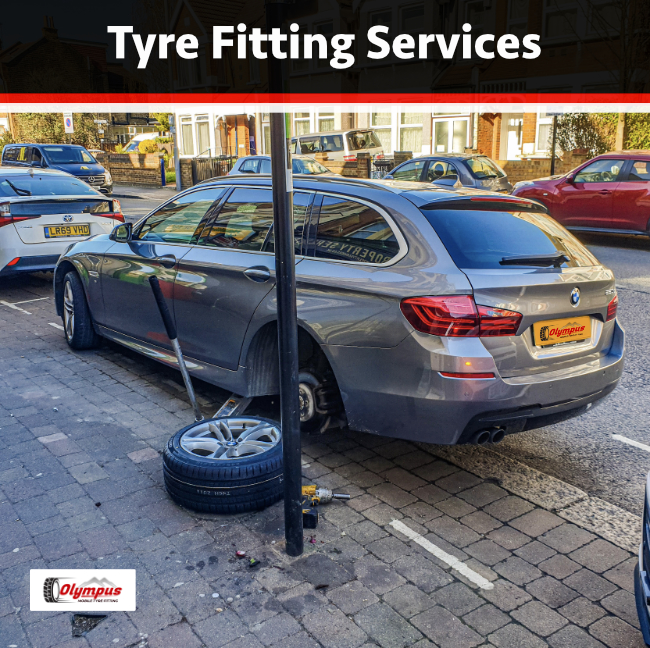 According to the company, the majority of car owners in the region should have a plan for dealing with a lost key, given that it is a highly common security feature. "The locking nut key is on most automobiles ranging from Volkswagen, Mercedes to BMW as standard in the UK," the company says, adding that, "We use a socket that's a universal removal tool kit. It will not mark any alloy wheel. We boast a 100% success rate removing tough wheel nuts with a professional insertion extraction tool."
This universal removal tool is why the company recommends that car owners seek a professional's assistance instead of attempting to remove the locking lug nuts by themselves. Improper removal can permanently disfigure the alloy wheel, and there is no guarantee that the attempt will even be successful to be worth the damage. Further, Olympus Mobile Tyre Fitting cautions car owners against trusting shops that claim to be able to remove locking lug nuts but cannot demonstrate what tools they will use. While they may have marginally more success than the average individual, there is still a risk of damage to the alloy wheel, and the locking lug nut itself may suffer damage that makes standard removal more complicated.
When in doubt, the right action is to turn to a shop with a track record of reliable service. Olympus Mobile Tyre Fitting has earned the respect of its customers through hard work, upfront pricing and a commitment to making sure everyone who visits their premises is happy with the service they receive. As such, many will find they are the most sensible choice for car owners who need help removing an anti-theft locking lug nut.
T. Edwards says in their Google review, "I can't begin to express my gratitude for Olympus Mobile Tyre Fitting. I'm sure there are other mobile tyre companies out there, but I doubt any of them provide the same level of service and attention to detail as they do! They are dependable, prompt, efficient, communicative and honest. I've used them twice already, with great results both times. Do yourself a favour and call Olympus Mobile Tyre Fitting if you don't want to have your car towed. You won't be sorry!"
A similarly top-rated review from G. Evans highlights how the company's services take the average customer's needs into account, even those that may not strictly be related to tyre fitting and so on. "I was inflating my rear driver's side tyre a few days ago since it was low," says the review. "The same problem happened again today, so I went to Olympus Mobile Tyre Fitting, which was fantastic. My tyre was repaired after they detected a needle in it. I had my toddler son with me, and I'm grateful they were able to assist me. In 20 minutes, I was in and out. I'm grateful for everything you've done for me. I intend to return in the future. Thank you, everyone, once more!" Here, the company was respectful of the customer's need to stay with their child, and they made accommodations where necessary.
In the event a customer wishes to learn more about the company or the other services they provide (budget tyre fitting, 24hr mobile tyre service and so on), they are welcome to call Olympus Mobile Tyre Fitting at their convenience. Their previous press release can be found at: https://www.pressadvantage.com/i_story/52770-mobile-tyre-fitter-services-hertfordshire-north-london-and-essex.The company is always available to provide assistance around the clock.