Duluth, Georgia -
Atlanta Institute of Music and Media has published a blog post that offers prospective students and music production aficionados tips on how to become a music producer. The blog post can be read in its entirety at https://www.aimm.edu/blog/first-steps-to-becoming-a-music-producer.
Music producers are a critical part of the music production pipeline. They are tasked with a wide range of responsibilities that include the creative aspects such as establishing a mood through instrumentation, selecting vocal talent, directing song flow and structure, and, essentially, sequencing all the disparate parts to form a cohesive whole that stands on its own as a work of art. Along with the artistic vision, a music producer also has to contribute to the management of the people who are involved in the production of the music and the physical or digital resources they require by being an expert communicator with a knack for logistics. Many aspiring musicians start out in the industry with an aim to reach a level of skill and fame that would someday allow them to produce music with their choice of musical talent. However, the struggle to get to that upper echelon of music royalty is a long and arduous one and it requires one to firmly ground themselves in the science and artistry of making music along with the preparedness to continuously hone their people skills and management skills.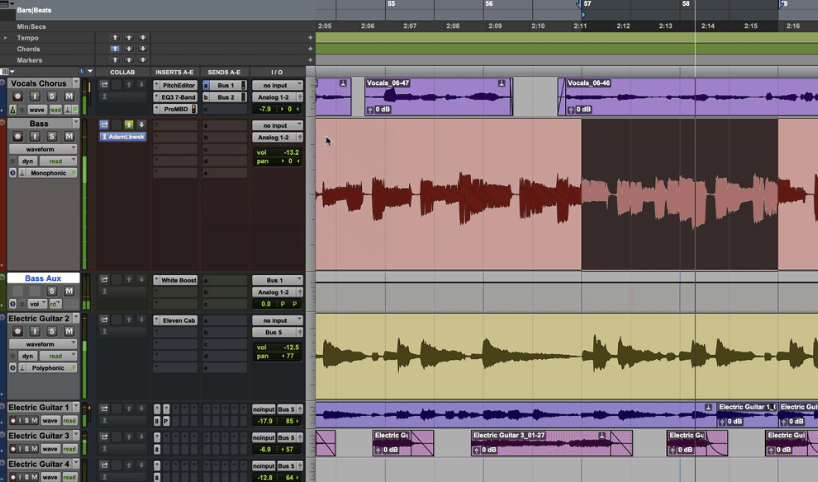 The blog post says that aspiring music producers should first learn an instrument as it helps them gain a grasp of the basics of music theory. The skills they will learn when they pick up and study an instrument will help them get inspired and compose their own music. It will also help them hold their own when they strike up a conversation with other artists. The basic instruments that the blog post recommends one can start with are the piano, the guitar, or the bass. The blog post uses a quote to claim that once someone can play and understand the piano, pretty much every instrument after that will make sense.
The next tip offered in the blog post is that novice music producers should make an attempt to familiarize themselves with the technology used by professionals in the industry. DAWs or Digital Audio Workstations are the tools of choice and the most popular DAWs include Pro Tools, Ableton Live, and Logic Pro X. Learning about the underlying technology and understanding every tiny detail of the software one chooses will go a long way towards building skills and, eventually, developing one's credibility in the industry. Mastering particular software also removes all barriers to music production as one is able to focus exclusively on the creative process behind making music.
The blog post then recommends learners to fully immerse themselves in music by becoming a student of the art form. Exploring different genres, making critical observations about one's listening habits, refining personal tastes, understanding what makes great works of art laudable, understanding the difference between music quality and stylistic choices, and finally understanding the grey areas that come with judging something as subjective as music are some of the ways that one can improve one's ear for music. The blog post also reminds readers that this is an iterative process that takes time.
Finally, the blog post asks aspiring music producers to boldly go and create the kind of music they are comfortable with to try to learn and improve their craft. Learners eventually hit a wall when it comes to ingesting information and the only way forward is to create music. It is the only way to spot one's strengths and get feedback to work on one's weaknesses. The blog post concludes by asking music students who are truly interested in pursuing their passion to shed the fear of failure and to enjoy the creative process behind the business.
The accredited music college offers multiple degrees and certificate programs for music producers. Readers can find out more about the music production school and curriculum by heading over to its website.


SOURCE: Press Advantage [Link]