Flat Fee Movers Bradenton is proud to announce that they have recently launched their local moving service. The local moving service stands to be a welcome relief to all residents who have been looking for a cost-effective and reliable moving company in the Bradenton, Florida, area.
The company's representative, Kerrigan, states, "We are excited to be able to offer local moving services to the people of Bradenton. As a moving company, we've helped people move from all over Tampa Bay, so we know what it takes to be a reputable and respected moving company."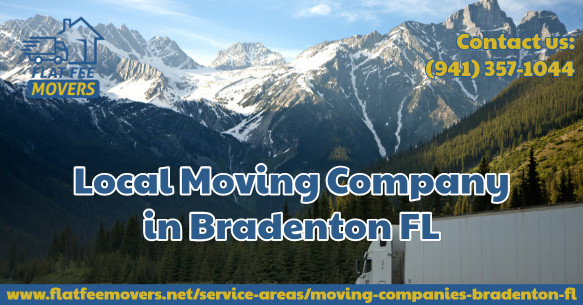 The Flat Fee Movers Bradenton representative also said they know all the elements of getting an affordable moving quote. That is why they are confident that the local moving service will be a success since all customers can expect a direct and honest experience.
Flat Fee Movers Bradenton understands that the first step to building a good business relationship with clients is transparency and honesty. The company representative stressed that this era of magnifying everything has been detrimental to the moving industry, which is why they have refused to turn a blind eye when it comes to transparency.
With the moving company now able to assist its clients, they can now give them an honest and realistic quote and a thorough assessment of the items that need to be moved. That is ideal for those relocating for the first time and have little knowledge about how much a move should cost.
Customers are also guaranteed to have their items handled with care since the company proudly boasts of being a mover that takes great pride in its work. The moving company's representative stated that they are committed to ensuring that every single item arrives at its destination without so much as a scratch or dent.
Flat Fee Movers Bradenton also wants to ensure that customers get unbeatable value for their money. That is why the company also offers a flat fee mover option for a long-distance moving service, which will surely come in handy when clients decide to relocate out of state.
Among the enclaves, the company services are El Conquistador, Hawks Harbor, Riverview Blvd., Whitfield Estates, Wares Creek, Bayshore Gardens, and Palma Sola Park. Those interested in these areas or surrounding Bradenton neighborhoods may call the moving company via their hotline or website.


SOURCE: Press Advantage [Link]