Flat Fee Movers Bradenton is pleased to announce that they are providing the most affordable packing and unpacking services in Bradenton and the surrounding areas. The fully insured and licensed company takes pride in providing high quality moving services with a flat fee — and boasts a one quote, one price policy for all customers. Learn more here: Flat Fee Movers Bradenton.
A representative for Flat Fee Movers Bradenton says, "If you are looking for an affordable way to get your packing and unpacking done in Bradenton, you need look no further. Our experts at Flat Fee Movers Bradenton have got you covered. We offer a variety of services to meet your needs, including full-service packing and unpacking, as well as partial packing and unpacking services. We also offer storage options for those who need it. No matter what your needs are, we guarantee that we can help!"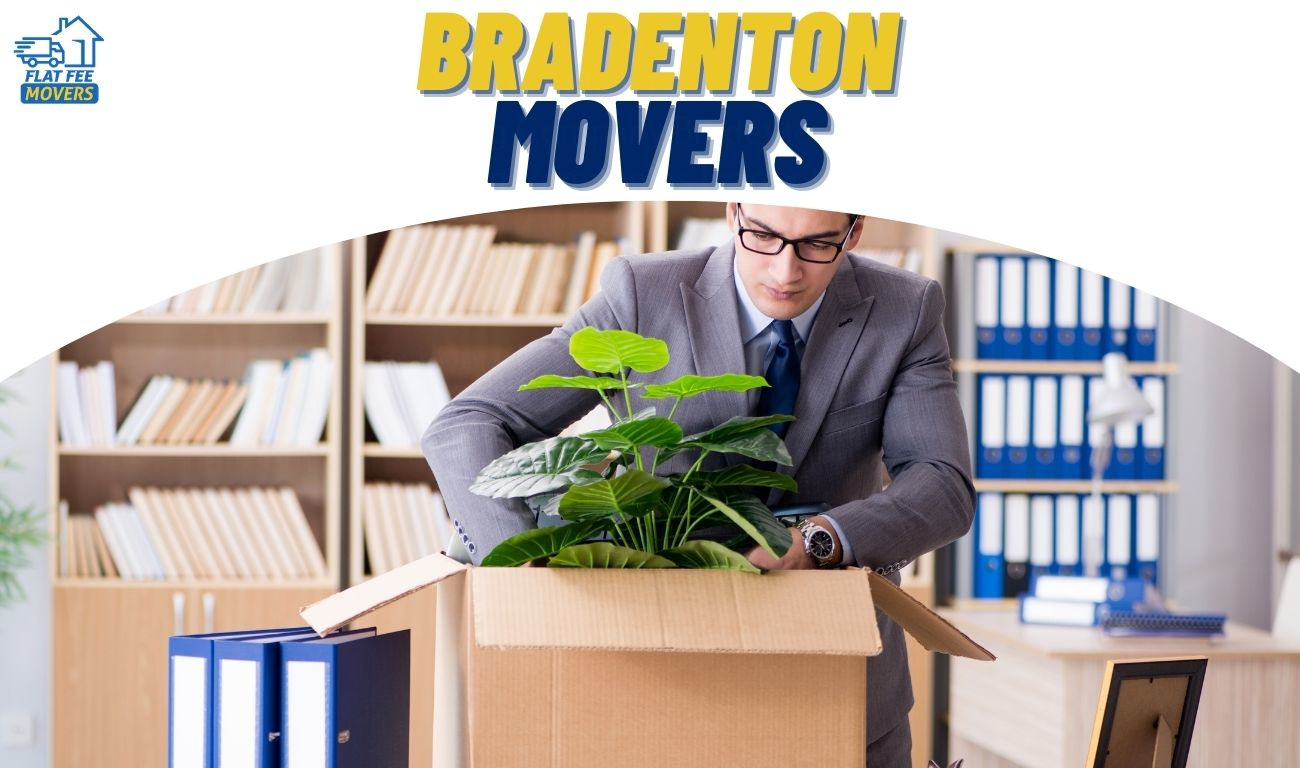 Flat Fee Movers Bradenton's comprehensive packing and unpacking services cover the whole process. The company assures that their experts are well trained to handle and wrap delicate items, such as classic wine collections, antiques and many more valuables. All items are handled with the utmost care and safety to avoid any damages to the items; the company also guarantees that the property will not suffer any damage at any point during the process.
The company works with the customer before beginning any task, and budgets accordingly. Then, they will determine the right packing materials needed and take care to pack them carefully. Each box is tagged and inventoried to ensure that the customer recognizes the right box for the right item when unpacking. The boxes are also tracked via GPS to monitor the progress of the move. Flat Fee Movers Bradenton additionally offers storage facility services for those who need it, providing a secure warehouse to store items that may include furniture, documents, antiques, artworks, electronics and more. They also have insurance, providing protection against any damages that might occur during packing, moving and unpacking, though this is deeply unlikely.
Unlike other moving companies in Bradenton, Flat Fee Movers Bradenton has made a name for itself by providing top-notch moving services, covering all sorts of items, such as furniture, fragile valuables, glassware and even pianos — all at a flat rate. With a team of experts who are well experienced in disassembling and reassembling electronic equipment, the company assures that their clients have nothing to worry about, whether they are moving within the city or to the other side of the country. Whether it is a residential or commercial property move, interstate, or intrastate, the professionals at Flat Fee Movers Bradenton can handle it all.
Flat Fee Movers Bradenton has made a mark in their customers' lives, and earned great praise from those who have benefited from their services. In one Google review, J. Edwards writes, "With Flat Fee Movers Bradenton, I had a wonderful experience. Throughout the reservation process Mike, the owner, was extremely communicative, responsive and clear about all the rules and details we needed to be aware of. He provided timely, complete responses to all of my inquiries. The movers were also really good; they showed up on schedule and took the utmost care with my belongings. Thank you, Flat Fee Movers Bradenton!"
K. Edwards similarly comments that, "Robert and his team are great! Extremely knowledgeable and skilled. All the furniture had to be carried up two flights of stairs, but they made it look simple. The entire process went more smoothly than expected! Without any dents or scratches, everything was relocated or delivered after being set up. They are the movers I will definitely use in the future and suggest to everyone who needs them! Thank you, Flat Fee Movers Bradenton."
Those who want to learn more about Flat Fee Movers Bradenton and the full range of services offered by the company should visit their official website to learn more. The website also has a form that can be used to get a free quote. Flat Fee Movers Bradenton encourages interested parties to get in touch with them directly via email or phone for any questions or concerns. Flat Fee Movers Bradenton maintains a social media presence on a number of platforms, such as Facebook, Twitter, YouTube and Pinterest. Learn more here: Flat Fee Movers Bradenton.


SOURCE: Press Advantage [Link]