Tree Service Fresno, a local tree service company in Fresno, CA, has pledge to provide homeowners and property owners in their service area with high quality services. Those homeowners in need of tree care services who have not has the pleasure of working with this company have the opportunity to try their services at discounted rates. Services such as tree trimming, tree removal, and arborist services are being made available at lower than normal rates for a limited time.
Company Representative, Jennifer Radler, stated, "Our goal is to provide exceptional tree service to all residential and commercial clients looking to maintain or improve the natural surroundings of their homes and businesses. We'd love the opportunity show why our exceptional service sets us apart from the rest."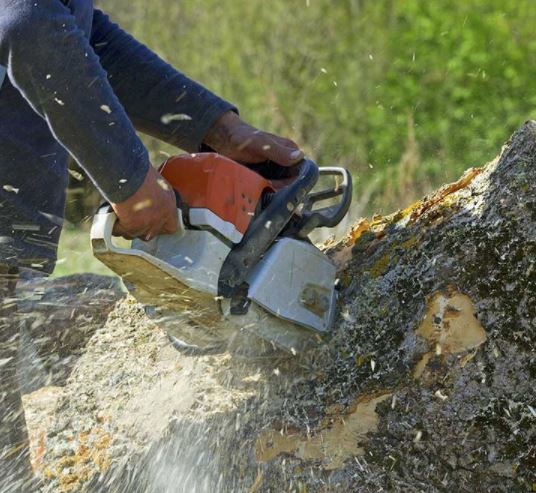 For more information about the tree service company those interested can visit the company website here: http://www.treeservicefresno.net/.
Tree Service Fresno is a member of the International Society of Arboriculture and have many certified Arborists available to handle any tree need. A Certified Arborist in Fresno is a dedicated professional that has many years of experience and formal training. The benefit to homeowners when working with a company that provide certified Arborists is the homeowner can have peace of mind knowing they are working with real professionals in the tree service industry. Certified Arborists are required to have a minimum of three years of experience even before the International Society of Arboriculture can consider them for certification. To be sure an Arborists has certification prior to performing any work, one only has to ask to see their credentials. Certified Arborists should have no problem showing their proof of certification card they all carry on their person when providing services.
Another benefit when working with a local tree service company is they will know the types of trees and plants that are native to the region and be well aware of their needs. Tree Service Fresno is a family-owned local tree service with over 25-years of experience caring for the natural landscape of communities in Fresno and Madera counties. They have the knowledge of the local landscape and can handle any size tree service job.
Company Representative, Jennifer Radler, stated, "We know the area as well as all the kinds of trees that grow here. We guarantee that all of our projects are managed by a Certified Arborist for our client's protection and peace of mind. On every job, we strive to save every tree we can, however when tree removal becomes necessary we always use the safest means and most up to date techniques to ensure the best outcome for everyone involved."
Working with trees can be very dangerous work, especially for someone without the right experience, knowledge, and tools. While tree pruning, or tree trimming, or removing a tree may seem like something the average homeowner can do with a little research, these projects are not do-it-yourself. Trees can weigh up to a couple of tons and their branches can easily reach a few hundred pounds. A mistake with something that heavy can result in very costly damages to property as well as individuals in the area.. Hiring tree service in Fresno professionals increase the chances of a perfect outcome.
Those interested in scheduling a consultation or to speak with a Tree Service Fresno customer service representative should call (559) 825-0045. A visit to the company website will also provide a contact request form that can be completed online and forwarded to the company for reply.


SOURCE: Press Advantage [Link]