Abreu Movers Brooklyn, a local moving company, has honed its services to simplify the moving process for residents within Brooklyn and beyond. Understanding the manifold challenges accompanying moving, the company assists customers with all process stages, including packing, storage, transportation, and unpacking. Its strategy to offer custom-made services that accommodate each client's needs and budget sets it apart from other movers.
The flexibility of the company's menu of services allows clients to determine their packing and loading needs. Beyond packing and loading, the menu encompasses various other services, such as storage and insurance, thus enabling clients to select packages that best align with their budget and lifestyle. This tailored approach allows the company to offer clients individualized solutions instead of the standard ones typically offered by many movers.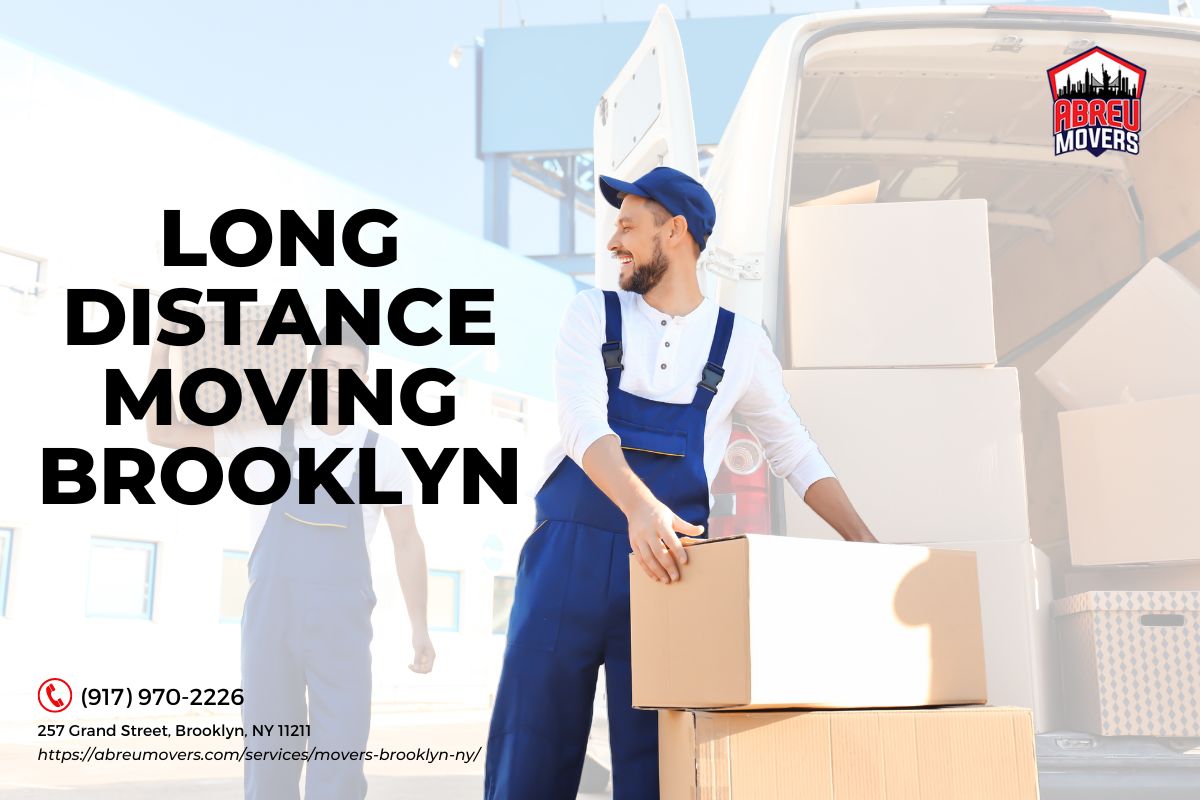 The company also extends full-service packing options to its customers. The staff at Abreu Movers Brooklyn are well versed in packing items of all sizes and shapes, ranging from oversized pieces of furniture like pianos and antiques to smaller items such as artworks and dishes. Specialized equipment and crating services for heavier and delicate items are part of the repertoire. Customers desiring extra coverage also have the option to choose additional services from the company's menu.
Customer service is paramount at Abreu Movers Brooklyn, with an unwavering commitment to ensuring each move is conducted swiftly, efficiently, and safely. Transparent communication channels, including phone calls, emails, and text messages, keep the clients informed throughout the process. By setting clear expectations before the commencement of the move, the company eliminates any potential surprises, ensuring a successful transition each time.
The spectrum of services Abreu Movers Brooklyn provides includes car shipping and storage facilities for customers seeking further assistance. The company is equipped to ship multiple vehicles simultaneously, ensuring safe and timely delivery. Specialized equipment is used to secure the vehicles during transportation, reassuring clients that their vehicles will be delivered in optimal condition.
The company is also proficient in handling interstate moves, providing comprehensive services for those looking to relocate across state borders. Long distance moving company, Abreu Movers Brooklyn, offers custom moving plans based on the client's budget, timeline, and specific needs. The experienced team can handle all move aspects, including packing, loading, vehicle transportation, and debris removal.
The company's professional movers undertake a meticulous inventory process when loading items into the truck to ensure a smooth transition and avoid leaving anything behind. This enables the company to conveniently unload items upon arrival at the new home or office.
The commitment to transparency is upheld throughout the entire relocation process by Abreu Movers Brooklyn. By providing regular updates through their communication channels, customers can rest assured that everything is proceeding as planned without any unwelcome surprises. Reviews for the company are predominantly positive, with customers frequently praising their outstanding customer service and the superior quality of their services.
A particular case involved Anna M. from Bedford-Stuyvesant, who had to relocate across the country with only two weeks' notice. Overwhelmed by the situation, she engaged the services of Abreu Movers Brooklyn. The company could promptly dispatch a team to her home and oversee every aspect of her move swiftly and efficiently. Despite the time constraints for the long distance move, Abreu Movers Brooklyn delivered an outstanding service, leaving Anna relieved and highly satisfied with their professionalism and capability.