The reliable moving services of Abreu Movers Brooklyn in the New York area are appreciated by many. They are recognized for their proficiency in handling both domestic and commercial relocations. As a seasoned moving company, Abreu Movers Brooklyn integrates the latest technology to ensure relocations are effortless and efficient, catering to all types of moves, from local to cross-country relocations.
The relocation process can often be stressful, so the company provides an online quote process to estimate moving costs quickly. Packing services and supplies are also offered to ease the burden on clients. The professional team at Abreu Movers Brooklyn can manage all logistics, including the safe transport of items, inventory management, and post-move cleanup.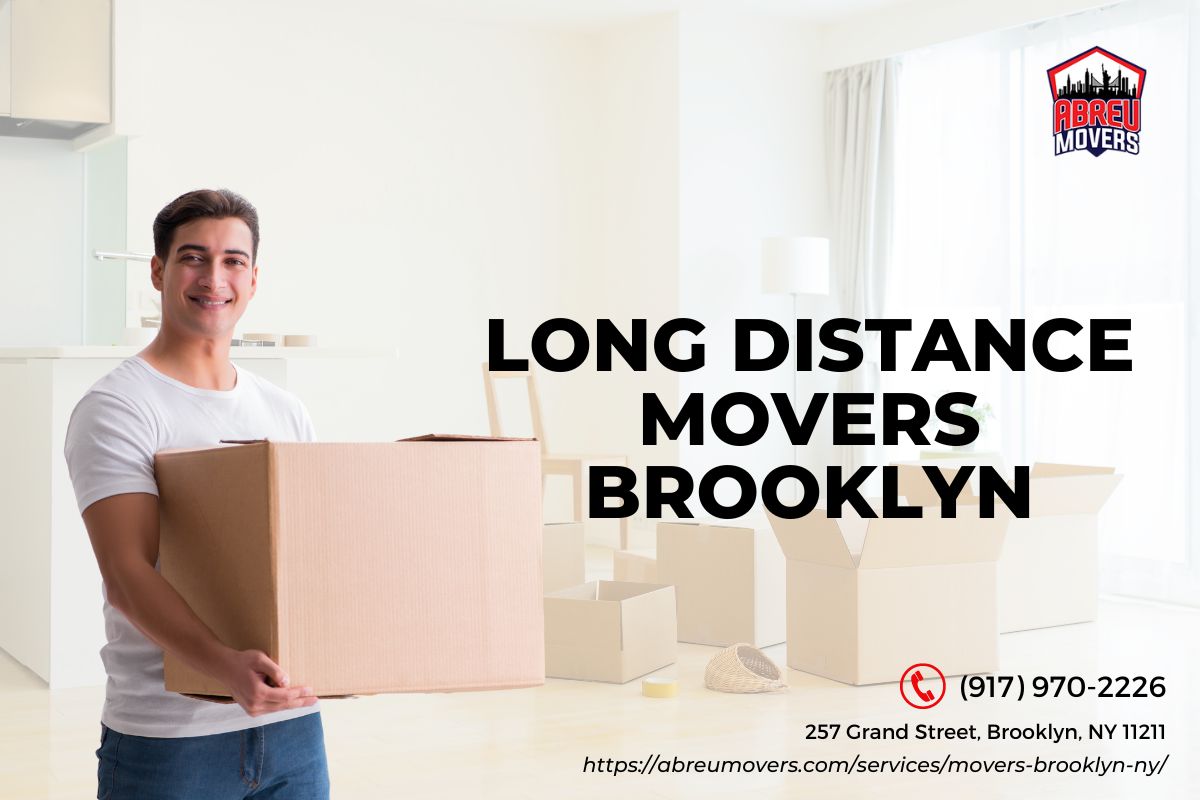 Their two-decade-long expertise in local and long distance moves sets Abreu Movers Brooklyn apart. Understanding the uniqueness of each move, they tailor their services to individual needs, considering factors such as the volume and type of items to be moved, the number of workers required, and the size of the transport vehicle.
The team at Abreu Movers Brooklyn, reputed as dependable long distance movers in Brooklyn, places customer satisfaction at the forefront of their operations. They offer comprehensive assistance, address customer inquiries, and provide valuable moving tips and resources. Beyond moving household or office items, they also provide vehicle transport services, ensuring that all vehicles are managed by experienced drivers adhering to proper loading techniques. To safeguard against any potential risks during the move, especially for long distance relocations, they offer insurance coverage, further testament to their commitment to providing a secure and smooth moving experience.
Abreu Movers Brooklyn displays remarkable flexibility in catering to the varied moving needs of their clients, whether it's offering an array of packing options or providing diverse storage solutions. Their extensive range of services are designed to accommodate all types of moves. Complementing their services, they offer round-the-clock communication and assistance, ensuring they are continuously available to address queries or concerns, thereby enhancing the client's moving experience.
Abreu Movers Brooklyn, a prominent figure in the moving industry, has made its mark by adopting advanced technologies for order tracking, cargo protection, and equipment maintenance. Backed by a commendable rating from the Better Business Bureau, the company strives to ensure customer satisfaction. They adhere to secure practices and legal regulations while handling financial transactions, ensuring a trustworthy and hassle-free experience for their clientele.
The exceptional services of Abreu Movers Brooklyn, a prominent moving company Brooklyn, are confirmed through numerous testimonials from contented clients. An example of their commendable work is seen in Patricia A.'s moving experience. Having moved to Brooklyn from a different city, Patricia entrusted her valued belongings to Abreu Movers Brooklyn. Her trust was rewarded as all her items were transported safely and delivered promptly. Going beyond basic transport services, this well-known moving company in Brooklyn also offered furniture assembly services, which greatly eased Patricia's settling-in process. Impressed by the seamless service, Patricia highly endorses Abreu Movers Brooklyn.
In a similar vein, Nina M. was preparing for an out-of-state move and was searching for the right moving company. She chose Abreu Movers Brooklyn, drawn by their attentive service and detailed quotes that fit her budget perfectly. She appreciated the team's punctuality, careful handling of her belongings, and professionalism. This favorable experience with Abreu Movers Brooklyn not only affirmed her confidence in their services but also encouraged her to endorse them to others planning long-distance relocations.