5 Star Movers LLC, one of the moving companies Bronx, is proud to announce the expansion of its services to better serve the needs of its customers. With a focus on long-distance moving, the company has invested in new equipment and training to ensure a stress-free and efficient relocation experience for its clients.
The company's team of experienced movers are fully licensed and insured, and have been trained to handle all types of moving situations, from large multi-bedroom homes to small apartments. They are equipped to handle delicate and fragile items, and use state-of-the-art equipment to ensure the safe and secure transportation of belongings.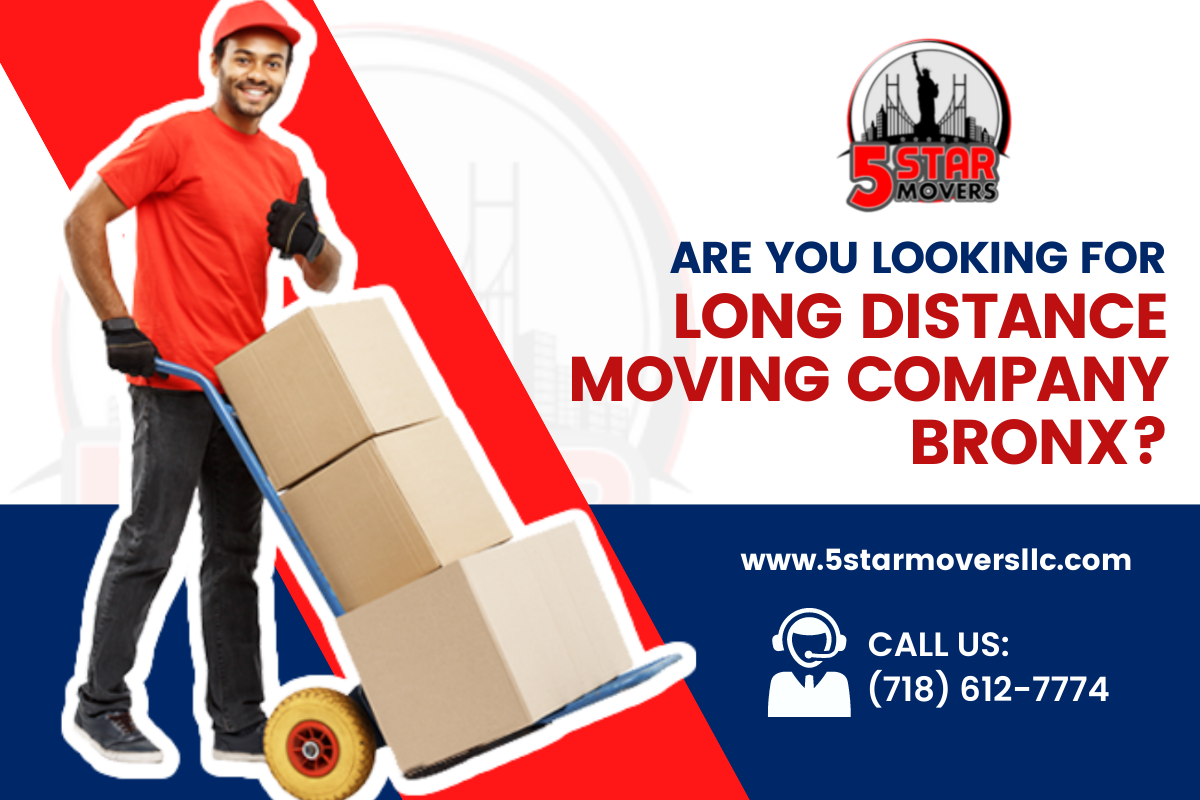 5 Star Movers LLC understands that moving can be a stressful and overwhelming experience, which is why they take pride in offering a range of services to make the process as seamless and stress-free as possible. They offer packing and unpacking services, as well as storage solutions for customers who need extra time before or after their move. They also provides free online estimates, and flexible scheduling to accommodate the unique needs of each customer.
"We are excited to expand our services and offer our customers a comprehensive moving solution," said the owner of 5 Star Movers LLC. "Our goal is to make moving as easy and stress-free as possible for our customers. We are committed to providing the highest level of service and care for all of our clients."
For more information on 5 Star Movers LLC and its services, please visit their website at www.5starmoversllc.com or call (718) 612-7774 to schedule a free consultation.
Contact:
5 Star Movers LLC
(718) 612-7774
1670 Seward Avenue, Bronx, New York, NY 10473