St. Petersburg, FL based Karma Movers would like to reach out to residents who may be looking for help with moving their pianos. The company specializes in piano moving, and their experience and expertise allows them to get every customer's piano moved safely and efficiently.
Pianos are valuable and fragile items, which makes moving them an extremely delicate operation that requires the attention of experienced moving specialists. Karma Movers takes care to ensure that every piano they move is handled carefully and reaches its destination safely. Karma Movers is among the top St. Petersburg moving companies, especially when it comes to moving pianos.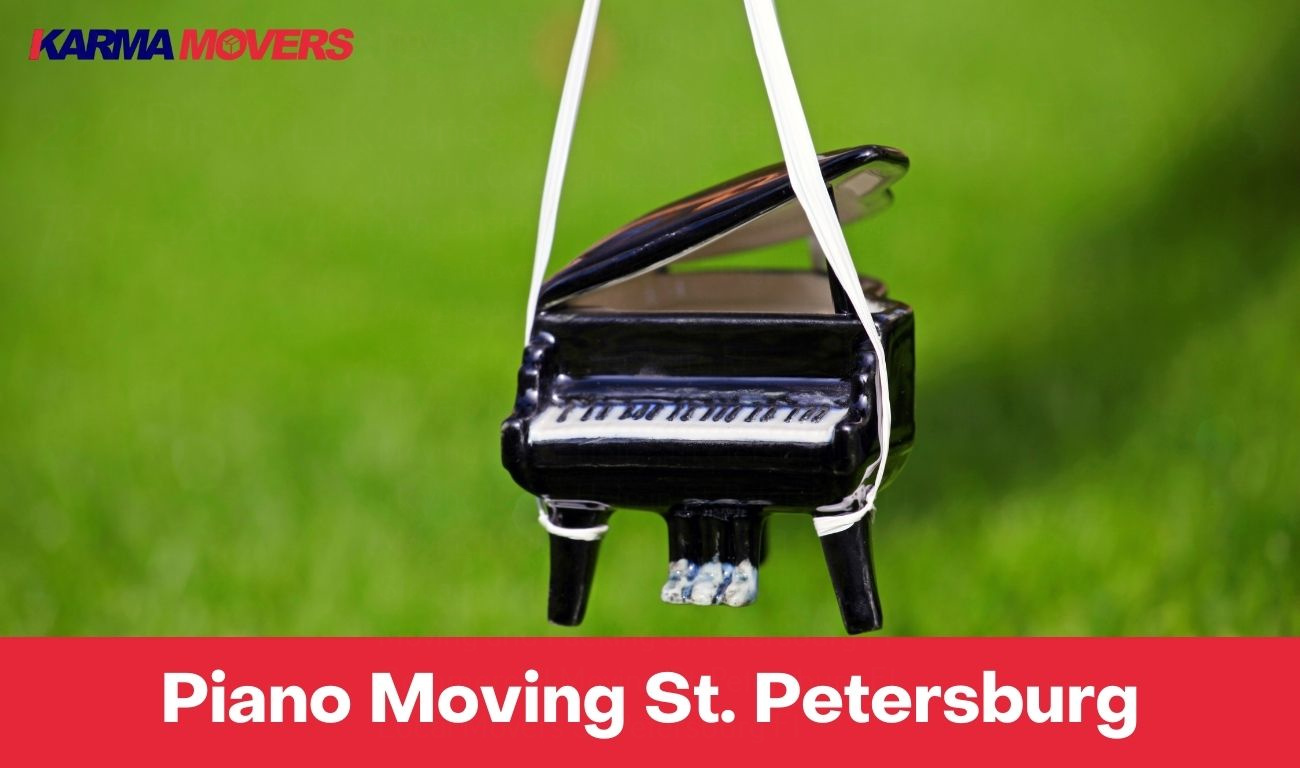 While a piano may appear to be similar to any other object of the same weight, such as heavy furniture, the truth is that it is a complex instrument that requires extreme care to ensure none of its internal mechanisms are damaged during relocation. Mere strength and effort is hardly enough for such a precious possession, which is why it is important to have a professional moving company handle the job. Karma Movers' experience and equipment make them the most qualified movers to get a piano from one place to another in pristine condition. The moving company is committed to providing excellent service while also keeping their services affordable for the St. Petersburg community.
"Our company moving services will provide you an all-inclusive pricing model that matches your needs," says Karma Movers. "When we say all-inclusive, it's all-inclusive — no hidden charges. We ensure that we deliver everything including planning, item protection, transit, labor and insurance. We provide a customized move plan that fits your needs. Through our careful planning, we clearly identify the type of protection your items need. We match it with the right size of truck for delivery. Since we anticipate that you will need help in disassembling and assembling your items, we bring our tools and equipment to have an efficient move. We also take note of the valuable items that require moving insurance. You can rely on our relocation company when it's time to move. Read our reviews to any whereabouts on our reputation and call to schedule your move, and get in touch for a free moving quote! We are not afraid of competition. Unlike other moving companies, we offer a hands-on personal touch with our relocation services to make sure we get the job done as you expect!"
Speed and efficiency are two crucial factors that set Karma Movers apart from other moving companies in St. Petersburg. The company has maintained a strong commitment to prompt work since its founding years ago, and the team has made it their goal to always be on time for scheduled work (even when contending with challenging traffic). They are also committed to helping customers no matter the circumstances, offering help with moving even on short notice. They do not charge additional fees unnecessarily, and they are always ready and willing to respond to calls all over St. Petersburg, provided they are in a position to do so. See more here: Karma Movers St. Petersburg FL.
Efficiency is very important to anyone looking for movers in St. Petersburg to move a piano or any other object from one place to another in the area. Fortunately, efficient moving services are all but guaranteed with Karma Movers. The company is always quick to respond, and customers are provided an efficient moving plan early on in the process. They believe that, in addition to being on time, it is important to make sure that the entire process of moving is as fast and easy as possible.
"If I could give this company 10 stars, I definitely would!" says a 5-Star review from J. Herrera. "Top notch company! From start to finish, the move was flawless. From the owners to the office staff, incredibly professional and super, super nice. The team that came to move us was amazing! They were professional, very friendly, and they seemed to work very well together to make for a very fast, efficient and professional move! These guys definitely knew what they were doing. They even came in under the estimated hours, and the move was under budget! Highly recommend Karma Movers for anyone needing these types of services."
Anyone in search of a moving company in St Petersburg can visit Karma Movers' website to get in touch with one of the best movers in the city. See more here: Moving Company St. Petersburg.


SOURCE: Press Advantage [Link]