NY based Buy The Hour Movers Brooklyn would like to reach out to local residents who need professional help moving their piano. The company offers reliable, safe and secure piano transportation services. With a team of experienced professional movers who know everything there is to know about moving large, unwieldy and delicate objects, Buy The Hour Movers makes sure that every piano they move reaches its destination in pristine condition. The Brooklyn movers are committed to being the top providers in the area, and they encourage customers to reach out today for answers to all their moving problems.

"Whether your piano was inherited or you picked it out yourself, it likely means a great deal to your family," says Buy The Hour Movers Brooklyn CEO. "When it comes time to move your piano, there is a lot to consider. After all, your piano is so much more than a piece of furniture. It is a beautiful instrument with many complexities and details that can be challenging to move. It's time to trust the best piano movers in Brooklyn for your piano move. Our expert movers at Buy The Hour Movers are here to help with your piano move."
The company adds, "Many think they can move their piano themselves. But trying to do so can damage your piano, not to mention your home. The average piano can weigh up to 1,000 pounds, which is why it's so important to make sure you're counting on pro piano movers. At Buy The Hour Movers, we know that moving a piano can be especially complex. This is because pianos are more than a wooden frame. They include keys, pedals and many internal components which can be irrevocably damaged if moved incorrectly."

Putting a piano in the hands of inexperienced or careless movers means putting it at risk of sustaining major damage. With Buy the Hour, the piano is guaranteed to arrive in the same condition it left — whether it is being moved down the road or across the country. Using specialized dollies and boards, Buy The Hour Movers' movers can transport even the heaviest piano without causing damage to it or anything else along the way. Each piano comes with its own unique challenges when it comes to moving, and Buy The Hour Movers piano moving specialists have the tools and knowledge to move them all.

The Brooklyn moving company offers a number of other services in addition to piano moving and is widely considered one of the top moving companies in Brooklyn. At Buy The Hour Movers, they believe in offering a personalized service. They offer both local and cross country moving, and customers can rest assured that the security of their items is the company's number one priority. A number of customers have left excellent reviews of the company, praising Buy The Hour Movers Brooklyn for their excellent services.

"I had a great experience working with Buy The Hour Movers Brooklyn," says a 5-Star Google review from H. Hill. "The moving coordinator did a great job. Robert completed all of my requests, and he took care of everything else. Despite being a little late and having some difficulty reaching the place, the pickup and delivery team were also excellent. Overall, they were pleasant and followed through on their commitments. My experience with them has been positive. I would recommend them and utilize their services again."

C. Cruz also says that, "A few years ago, when we moved from foreign countries, we were thrilled with the service provided by the moving company. I contacted them this summer regarding our relocation, but their price was prohibitive. As a result, we decided to utilize Buy The Hour Movers Brooklyn, as we were only moving 30 kilometers. So Johnny, Mike and their crew were great, with excellent customer service and communication; they were on time at our house on the day of the move, they were efficient, careful, well-organized, had a positive attitude and they loaded everything in a couple of hours. Our furniture, including a piano and several heavy and delicate pieces, was delivered to our new residence without a single scratch. And the cost is quite reasonable. I would recommend their services to others."

Customers may learn more about the company via their official website. Find them online here: Moving Companies Brooklyn NY.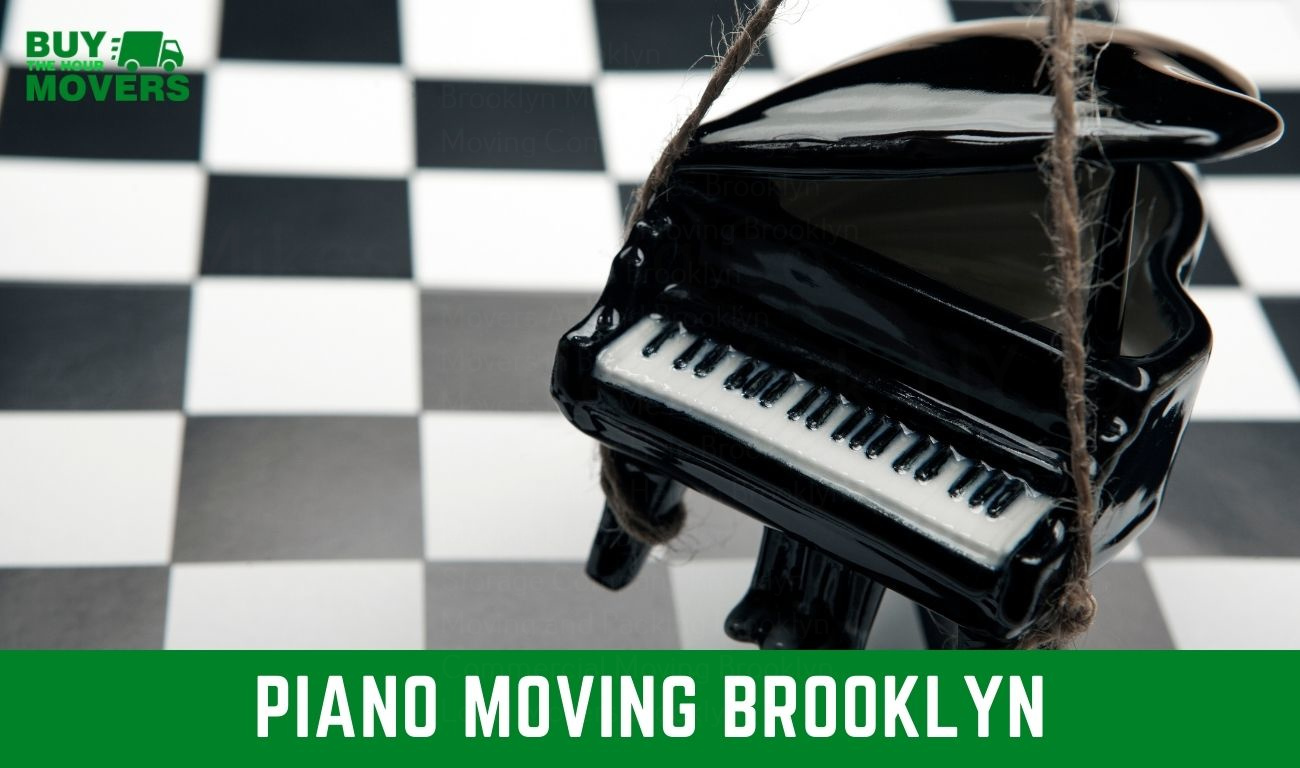 SOURCE: Press Advantage [Link]