Buy The Hour Movers is proud to announce that they have recently launched a local moving service in Brooklyn, New York. The local moving service entails moving between boroughs and local spots in and around Brooklyn, New York.
"This initiative is something we are very proud of," said a spokesman, Carl Loftman, for Buy The Hour Movers. "The reason we started it is because we want to offer something unique to our clients that other companies can't or don't do. A lot of companies say they will offer these services but only end up with delays. We are sure that our local moving service is something that people haven't seen or experienced before."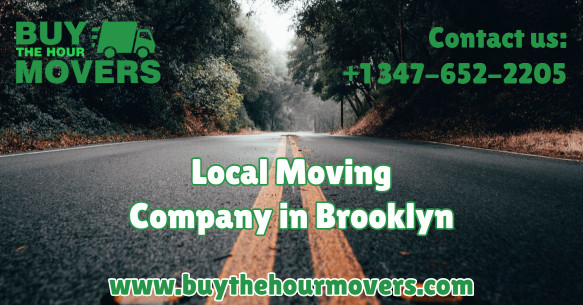 Buy The Hour Movers prides themselves on their personalized and swift-moving services. The moving company guarantees that they can move people within one hour. That is why it was easy for them to launch a local moving service since they are already known for their speed.
Carl Loftman explained why Buy The Hour Movers is a great option for local moving services in Brooklyn, New York. "We put extra care into loading and unloading our customers' belongings."
Since launching, the local moving service has been met with positive reviews. Buy The Hour Movers has also received some positive feedback on their new local moving service, thanks to their success in New York City.
Finally, Carl Loftman said that no matter what one needs moving, whether a package or something big like a couch or refrigerator, they are the best for the job. This company can help clients move within the city with ease.
The company shares that it holds a strong belief in its core values, which is the basis of its success. The company's core values include family first, never give up and work hard to achieve goals.
Services range from local moves to international relocation services, serving areas including the following: Gowanus, Clinton Hill, Sunset Park, East New York, Marine Park, Prospect Park South, Weeksville, and Wallabout.
According to online reviews, the company is known for its fast, precise, and reliable moving services. For more information, visit their website or dial their hotline.


SOURCE: Press Advantage [Link]